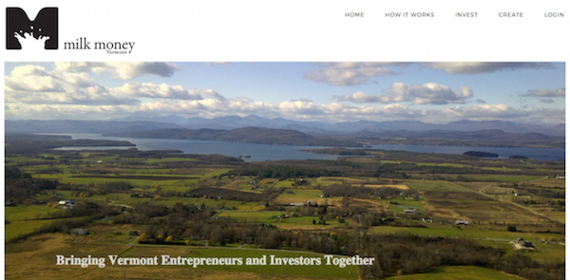 Startup companies, at one point or another, need money to grow. That's always been a challenge and will continue to be one. In a small, rural state like Vermont, a state with few venture capital companies and angel investors, entrepreneurs face serious challenges in raising money. But two new startups assisted by new rules from Vermont's Department of Financial Regulation aim to change that. They are creating platforms that make it easier for early-growth startups and existing small businesses to raise money from regular Vermonters.
In June, Janice Shade and Louisa Schibli will launch Milk Money Vermont. The site's goal is to make it easy for people to invest in Vermont startups and small businesses. Shade started her own company in 2008, True Body Products. She found that she was spending an inordinate amount of time trying to raise money from VCs and Angels. Her frustration with this experience spawned a "Million Moms Idea" - what if, instead, she could raise $1 from one million moms interested in her products. This was in the years before Kickstarter. That initial idea never really got of the ground but it led to Milk Money.
For launch, Milk Money will highlight one Vermont company, Mamava. The startup makes nursing, or lactation, stations for traveling and working moms. The way Milk Money works is that Mamava will promote an opportunity to invest in the company to Vermonters specifically. It focuses on "non-accredited investors" - or normal Vermonters who don't have great wealth and who don't normally put large sums of money into one company.
On the Milk Money site, new investors will upload a picture of their driver's license to prove Vermont residency. Once that happens they'll get access to a Mamava offer sheet that states the terms of the investment. Milk Money helps create the Offering Document, streamlining the process for the entrepreneur, and keeps track of all of the investors in a Cap Table, facilitating opportunities for future investments from larger investors. It provides legal templating and offers shareholder management.
None of this could have happened so easily without new rules and regulations to the Vermont Small Business Offering Exemption, VSBOE, from the State of Vermont. According to Deputy Commissioner Michael Pieciak, VSBOE will make it much easier for startups to raise money from Vermont residents. The new rules allow companies to raise up to $2 million from an unlimited amount of Vermonters. Vermonters can invest up to $10,000 in an offering. However, there is no cap on the amount an accredited investor may invest.
One of things that make VSBOE unique is the role the Department of Financial Regulation plays in reviewing the offering. In essence, it does a certain amount of startup vetting before clearing the fundraising effort, providing an extra level of investor protection.
Another change in the rule allows startups to publicly advertise and solicit investments, so long as those efforts clearly target Vermont residents. Previously, even if businesses had an exemption, there were strict limits in how they could even inform people about their fundraising.
The new rules satisfy Federal securities regulations, which give striving entrepreneurs fewer demands on reporting, filings and legal and accounting fees.
Milk Money's platform is focusing on new consumer product startups in Vermont. The intent is to tap into the desire of people here to support local businesses and to turn investors into brand evangelists through social media tools.
Another Vermont company, the crowdsourcing platform Designbook, also offers VSBOE investments. Designbook's platform primarily targets people who are interested in investing in early stage businesses. Investors indicate the type of businesses they are interested in and the platform shows them the companies that they can participate and invest in. In this case, it's not necessarily about pre-existing personal relationships, but also about investing time and money in businesses the investors are passionate about.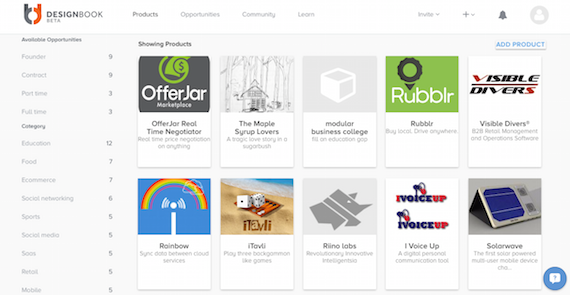 Designbook fully automates both the creation of deal documents for the entrepreneur and the investment process, from uploading of Vermont credentials through payment for equity and even allows people to track their various investments. The platform allows them to follow in the many company updates online, including news, hires and other fundraising efforts.
Most startups, however, will fail. Janice Shade at Milk Money is making sure they put a lot of effort into educating the public on investing locally. It's risky. She and Louisa like to describe the investments as "Going to Vegas Money" - basically encouraging people to invest only those amounts they'd feel comfortable losing at the tables in a trip to Las Vegas.
Both Milk Money and DesignBook hope to grow the Vermont economy by tapping into Vermonters' desire to support local businesses. Or as Shade puts it "lots of people putting lots of little bits in" to make it easier for entrepreneurs to focus on creating great products, and more jobs.
This page contains materials from The Huffington Post and/or other third party writers. PricewaterhouseCoopers LLP ("PwC") has not selected or reviewed such third party content and it does not necessarily reflect the views of PwC. PwC does not endorse and is not affiliated with any such third party. The materials are provided for general information purposes only, should not be used as a substitute for consultation with professional advisors, and PwC shall have no liability or responsibility in connection therewith.