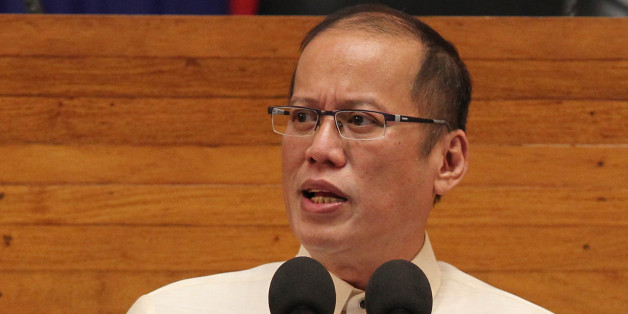 A key lesson in politics, especially among developing countries, is that everything is relative: It is difficult to develop a stable metric for assessing the performance of any particular administration without taking the context -- that is to say, the set of circumstances that enable and constrain political change and human agency -- into consideration.
Each administration inherits a set of challenges and achievements from a previous administration, and, sometimes, popular views with respect to any particular leader will largely depend on PR strategy and media coverage. If one adopts an absolute, eternal set of standards to assess political leaders in troubled nations, particularly newly-democratizing nations in the developing world, there would be hardly any room for cautious optimism and political hope.
The advent of "autocratic nostalgia" -- thanks to supporters of past dictatorships, who brazenly launch revisionist campaigns to extol (artificially-reconstructed) images of the past -- is an extreme, troubling reflection of the relativist nature of modern politics across the developing world. From Cairo to Jakarta and Manila, it isn't difficult to find people who would passionately recall the supposed "good old days" under, say, Mubarak, Suharto or Marcos. The virtues of the past, imaginary and real, tend to be seen through our frustrations with present circumstances.
But the aspirational middle classes across many emerging markets, especially in post-autocratic regimes with free and vibrant media, have become disillusioned with naysayers and cynical pundits, who do little but to lambast any seating leader without much contextualization and appreciation of short- and medium-term gains. In the 21st century, a growing proportion of informed citizens have come to oppose not only crude state propaganda, but also irresponsible, sensationalist punditry -- divorced from shifting sands of the time and unappreciative of the importance of political hope for democratic mobilization.
It is precisely for the above reasons that it is very difficult to provide a purely objective assessment of President Benigno Aquino III, who has been praised in the Philippines and around the world for his supposedly sincere commitment to good governance and democratic reform.
One could argue, nevertheless, that whether you agree with the Aquino administration or not, it is undeniable that the Philippines has managed to achieve a semblance of success in recent years, especially when seen against the backdrop of political mayhem and sputtering growth under the two previous administrations. And unlike the Ramos administration (1992-1998), widely seen as one of the more respectable Filipino governments in recent memory, the Aquino administration, which came to power in 2010 on a vigorous anti-corruption agenda, has largely shunned mindless privatization schemes, which explain the exorbitant electricity and water costs in the Philippines today -- major impediment to large-scale inflow of Greenfield investments and the much-needed revival of our manufacturing sector.
There are, however, also growing reasons to worry about the country, as President Aquino struggles to reconcile his moral crusade with the Machiavellian exigencies of Philippine politics.
A Dose of Sobriety
Obviously, the Southeast Asian country confronts daunting challenges, and the Philippines' (overrated) economic performance is far from resembling any genuine Tiger economy, as many analysts naively claim, especially when one looks at the dismal inelasticity of poverty and unemployment rates in recent years. The Aquino administration has, so far, also fallen short of fulfilling its initial promise of an infrastructure bonanza to fuel the Philippines' economic expansion. The economic picture is more hopeful, but growth has been far from inclusive. Budget cuts in the education sector, meanwhile, have led to the dramatic decline of the Philippines' leading universities' rankings in international surveys. This could seriously affect the country's ability to attract high-end foreign investments, which demand a large pool of qualified, skilled labor to handle sophisticated technology and takeover important mid-to-high level management levels in local subsidiaries of multi-national companies.
For sure, many of Aquino's critics have been sometimes unfair by placing unreasonable expectations on a government that struggles to mobilize a creaking state apparatus, which has been enervated by a century of institutionalized corruption and patronage politics. Aquino managed to show enough sincerity and pull off sufficient accomplishments to retain extraordinarily high approval ratings halfway into his presidency. Under his leadership, the Philippines consistently improved its rankings across major development and competitiveness indices.
Just like his predecessors in recent decades, Aquino has had to contend with the anti-Marcosian spirit of the 1987 Constitution -- a Hegelian antithesis to the 1973 Constitution that gave sweeping powers to the seating president -- which places tremendous limitations on the power of the president. For instance, an elected president can only stay for six years in office, with no room for re-election, which raises at least two problems: First of all, there is just so much that a Filipino president can do in six years; and, secondly, without the opportunity of re-election, there is less incentive for a seating president to do good once in office.
However, Aquino's purported flirtation with a second term in office is startling for at least two reasons. First and foremost, there is the issue of timing. Any astute political strategist knows that it is best to push for major constitutional changes, especially controversial ones, when the ruling party relishes maximum political capital and wields enough time to build a coalition around any seismic political reform. Today, Aquino, who is inching closer to his lame duck years, is suffering from a dramatic decline in popularity. His political capital has been undermined by an ongoing political skirmish with the judiciary and growing concerns over the impartiality of his anti-corruption initiatives. Aquino should have contemplated any major constitutional maneuver back in 2012 and 2013, when he was riding high.
Moreover, revising presidential term limits runs against his revered mother's, Cory Aquino, principled commitment to the curtailment of executive powers - a rejection of the Marcos dictatorship, whereby a predatory presidency eliminated all traces of constitutionality and rule of law. In 1997, in response to Fidel Ramos' bid for a second term, Cory Aquino declared: "The presidency is so great an honor, no one deserves to have it again... It imposes a duty so important... And if you did it well, you won't deserve to do it again."
Now or Never
It goes without saying that Aquino's ascent to power was built on a moral crusade against corruption and arbitrary governance. With no major legislative accomplishments, and relatively humble educational background, Aquino's popularity ahead of the 2010 presidential elections had much to do with the nation's outpouring of sympathy for his beloved mother.
Above all, it is a question of legacy. It is about the coherence of Aquino's political philosophy and his long-held image -- at least among his legions of supporters -- as a relatively low-profile leader with sincere intentions. As Filipino Pundit Teddy Locsin succinctly put it, "Humility is the first virtue of government. Humility lets you see, not what you want to see, but what is really out there." Arguably, humility and sincerity were Aquino's strongest allies in his earlier years in office. But now he risks outliving his sell by date by bidding for a second term.
Unlike any of his predecessors, with the glaring exception of the Ferdinand Marcos regime, Aquino has dared to openly confront the Supreme Court and the judiciary, threatening anti-corruption measures against leading magistrates and lamenting their supposed lack of support for his good governance agenda and vision of a democratic polity. In the meantime, he is facing several impeachment complaints for his supposed abuse of power and betrayal of public trust in relation to his approval of the establishment (and the manner by which) the Disbursement Acceleration Program (DAP) -- a discretionary executive fund designed for counter-cyclical economic purposes amid continued uncertainties in the global economy -- has been spent.
What the Philippines needs are not strong leaders per se, who see themselves as the only solution to the world's problems. The era of "strongmen" is over. The Arab uprisings of 2010-11 were precisely about getting rid of the monstrosity of self-centered, archaic leaders. Instead, the 21st century is about leaders who can efficiently delegate tasks to competent subordinates, build synergistic relationships among competing factions, and oversee a healthy competition among rival views and personalities within the government and beyond.
More importantly, the Philippines need strong institutions, which attract competent leaders and are not dependent on the whims of any single mind. If Aquino wants his legacy to continue, he should first focus on building a robust, genuine political party beyond personalistic politics. He should vigorously support, whichever candidate, he thinks, will continue his good legacy and build on recent achievements and gains. He should use his remaining years in office to set an example for his successors. And beyond his term in office, he should utilize his political capital to pressure his successors to stay true to their duty -- and his widely-celebrated vision of a democratic, prosperous Philippines.
(A short version of this piece was originally publish on Yahoo Philippines)