At the White House tonight, Bam, James, and Skip are resolving America's race problem. Over a BEER.
Not a Pomegranate 'Tini. Not a Creole Julep. Not a Cape Cod. Not a Gin Rickey. And definitely not a White Lady (1 oz gin, 1 oz orange liqueur, 1 oz lime juice.)

A BEER.
White House: "Domestic beers only!"
If you thought Gates-gate made Bam worry only about racial fall out, think again. The Prezzie also worries about his (Main) Street Cred.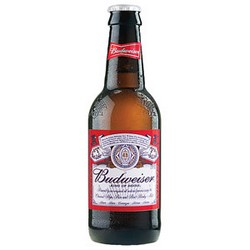 Extra, Extra! Wealthy, Famous, Chattering-Class, Black President defends Wealthy, Famous, Chattering-Class, Black Professor at the expense of ... middle-class white cop. "Well, you know, Skip is a friend of mine!"
The police unions and Middle America howl their protest.
Whoops! The President might as well have said, "You know, Sgt. Crowley clings to his guns, religion, and antipathy to people who aren't like him -- you know, out of bitterness."
Bam's mea culpa: "Let's have a BEER!"
Not a Kiwi Margarita. Not a Shiraz Sangria. Not a Coconut Rum Crusta. And definitely not a Skinny Bitch (6 oz diet Coke, 4 oz vodka).
Right on, dude. With this Beer Summit under way, perhaps the President can keep antipathy, guns, bitterness, Birther-controversies, Ivy League mafias, and The United States of Arugula out of public discourse.
And if Cornel, Oprah, Condi , Colin, or Sidney should get arrested -- Bam just keep your mouth shut! Otherwise, everyone will have to go two-steppin' ...
Looking elsewhere, if Bam could just get al-Maliki and Bibi and Mashaal to talk out their differences over a Bud.
Hold the pork rinds.