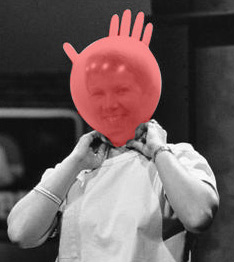 There is no way to consistently identify truly outstanding job candidates from a single interview. But you can certainly sniff out the bad ones.
Vice Presidents and personnel directors of the 100 largest corporations were asked to describe their worst experience interviewing prospective employees. Here are some of the highlights*:
Most Unusual Experience
Interviewee wore a Walkman, explaining that she could listen to the interviewer and the music at the same time
Candidate fell and broke arm during interview
Candidate announced she hadn't had lunch and proceeded to eat a hamburger and French fries in the interviewer's office
Candidate said he never finished high school because he was kidnapped and kept in a closet in Mexico
Balding candidate excused himself and returned to the office a few minutes later wearing a headpiece
Candidate dozed off during the interview
Most Unusual Questions Asked
"What is it that you people do at this company?"
"Do I have to dress for the next interview?"
"Would it be a problem if I'm angry most of the time?"
"Does your company have a policy regarding concealed weapons?"
"Why am I here?"
Most Unusual Statements Made
"I have no difficulty in starting or holding my bowel movement."
"I am fascinated by fire."
"I know who is responsible for most of my troubles."
"If the pay was right, I'd travel with the carnival."
"My legs are really hairy."
"I think I'm going to throw up."
Source: Steve Kerr
This post was originally published at RickSmith.me
Subscribe to Rick's Blog.
Friend Rick Smith on Facebook.
Follow Rick Smith on Twitter.