Even sad faced Frederic Chopin would have smiled if he knew that one of the biggest bashes being thrown in honor of his birthday bicentennial takes place in a far away city the Franco-Polish piano prodigy never even heard of: Abu Dhabi on the distant Arabian Gulf.
Fact is the bustling, hyper modern, oil rich capital of the United Arab Emirates not only enjoys healthy economic splendor, it can proudly boast of ever growing bonds to international culture.
Already the site of the Arab world's thriving branch of New York University, seaside Abu Dhabi is now building its own version of the Guggenheim Museum.
Those accomplishments notwithstanding, the emirate's aesthetic crown jewel is undoubtedly its lavish Abu Dhabi Arts Festival - a yearly sequence of glittering events that successfully brings together musicians, artists and audiences from around the globe for more than three weeks of classical and jazz music, drama, fine arts, ballet and traditional Arab music.
Like past festivals, the 2010 Abu Dhabi Arts Festival (which runs from March 20 to April 7) is under the patronage of the Emirate's crown prince, Sheikh Mohamed bin Zayed Al Nahyan. It is sponsored by the Abu Dhabi Music & Arts Foundation and opens this Saturday with a gala Chopin Bicentennial Birthday Concert in the handsome auditorium theatre of the sprawling Emirates Palace Hotel.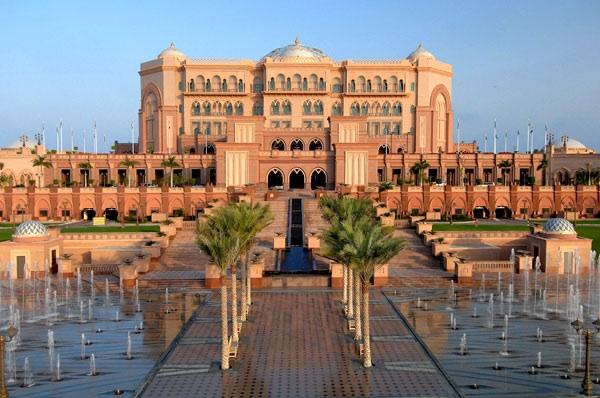 Appropriately enough, the star performing group for the premiere night of the Chopin party is the National Polish Radio Symphony Orchestra conducted by Grammy Award winning composer/conductor Krzysztof Penderecki. The evening's soloist: one of Europe's leading piano virtuosos: Chopin Award winning pianist Krzysztof Jablonski.
The Festival is also scheduling several other Chopin oriented piano recitals: one features acclaimed 22 year old Japanese pianist Nobuyuki Tsujii, and the other, China-born Yundi Li, the youngest musician ever to win the Chopin competition.
Wrapping up the Chopin focused festivities will be a unique April 3rd concert: the world premiere of an Arab adaptation of Chopin's Concerto No, 1 by the magnificent Lebanese classic soprano and composer Hiba al Kawas and performed by the Cairo Symphony Orchestra under the baton of Walid Gholmieh.
Festival director Hoda al Khamis Kanoo calls the Festival "a global symphony of cultures." The lady knows whereof she speaks. In addition to the Chopinesque concerts, the Festival features an array of other events including its first performance ever of a full opera: a presentation of "La Boheme" by Italy's delightful Puccini Festival Orchestra (with performances by Ana Maria Martinez and Ana James), as well as an outdoor concert by the members of the world famed operatic pop quartet, Il Divo.
For dance fans there is "A Night at the Ballet", featuring stars from the Bolshoi, Mariansky and American Ballet Theatres (including ABT's principal dancers Maxim Beloserkovsky and Irina Dvorovenko,) .
Jazz legend Wynston Marsalis is also scheduled to give a concert - his Mideast premiere - as is the London Symphony Orchestra conducted by maestros Sir Colin Davis and Kristjan Jarvi with soloists Arabella Steinbacher on violin and Wayne Marshall on piano. They will close the Festival on the night of April 7th.
This year's Abu Dhabi Arts Festival also features the world premieres of several other fascinating
fusions of Arab and Western culture and of music and media: Naseer Shamma, virtuouso of the Oud, the Mideast's popular string instrument, will perform a daring rendition of Paganini's Caprice No. 24, one of the most complicated pieces ever composed for any string instrument. Norwegian born pianist Leif Ove Andsne has joined forced with South African visual artist Robin Rhode in an adventurous multimedia program that centers around Moussorgsky's epic piano work, Pictures at an Exhibition.
In addition there are numerous special cultural exchange seminars, workshops, master classes as well as an exhibit by two of the Mideast's most noted artists: sculptors Parviz Tanavoli and Adam Henein.
For more detailed information or to reserve tickets see http://www.abudhabifestival.ae/en
.
It may be a long trip for a concert, but when will you have another opportunity to help blow out the candles on Freddy Chopin's birthday cake?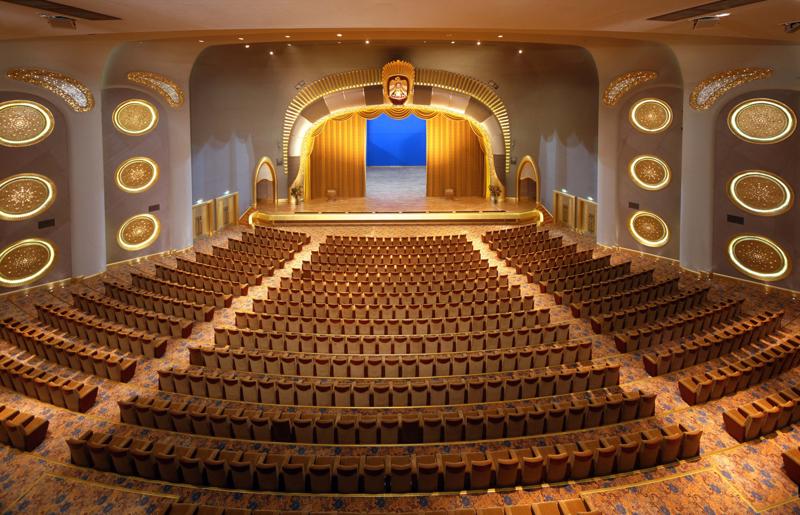 (photos courtesy of The Abu Dhabi Music and Art Foundation)