When I first hiked up to the Ehrenberg Castle ruins, it was overgrown with trees and entirely desolate. Today, it's more welcoming for adventurous travelers thanks to a local archaeologist, Armin Walch.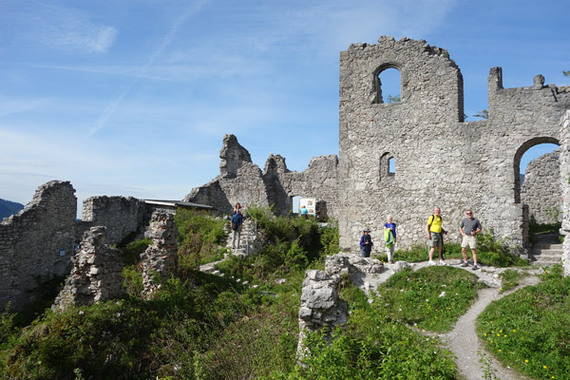 Standing atop the Ehrenberg Castle ruins and surveying the valley, which two thousand years ago was the Via Claudia upon which Roman trade crossed from Germany south into Italy, you can appreciate the strategic importance of a castle erected right here.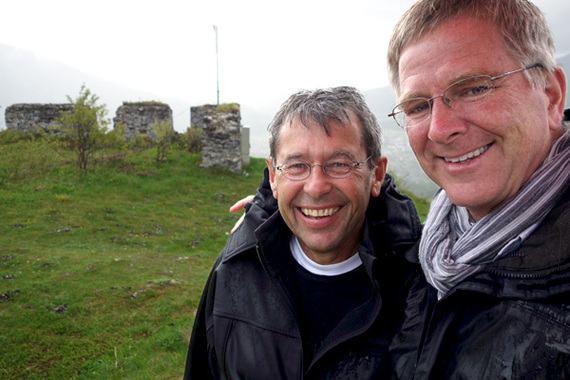 Armin Walch -- who I think of as the Indiana Jones of Tirolean archaeologists -- has endless energy to make his dream of turning Ehrenberg, an ensemble of four castles from four different ages, into a meaningful historical experience. Even in a driving rain, he took us to the highest castle to proudly show off his work in progress.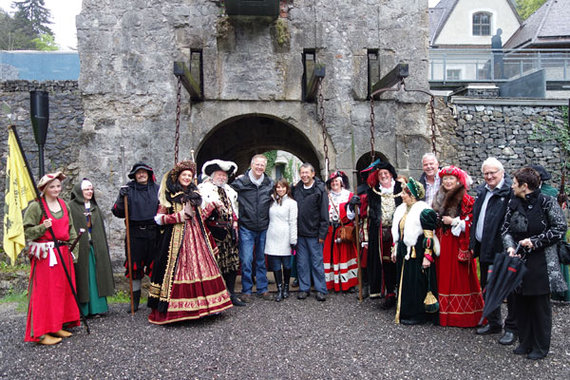 On my last visit a few years, ago I was "knighted" by my medievalist friends here in Reutte. Coming down off the mountain, having surveyed the castle ruins with Armin, we were met by the "Holy Roman Emperor Maximillian" and his entourage for a fine dinner where I was presented with my own sword (which now resides in the little castle museum).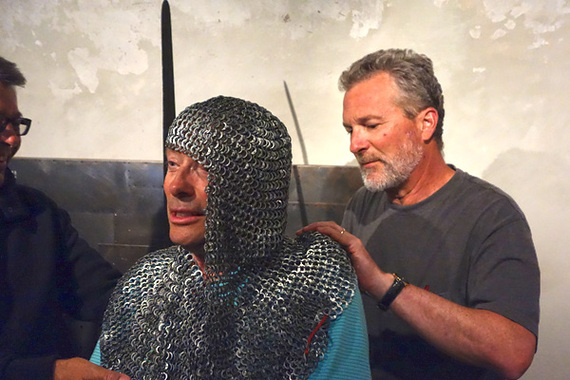 The next day, we dropped by the castle museum with our group and enjoyed letting our imaginations off their leashes. Here, tour guide Reid sets tour member Malcolm up in a suit of mail. Very stylish...but kind of heavy.