Palestine is pretty brown and dusty. Especially in the late fall, it was tough to find a lot of green. And with a desperate economy, there's not much funding left over for parks and appreciating nature. Still, there are some beautiful corners. One of the most beautiful is the national park of Battir -- famed for its hikes through olive groves and ancient terraces.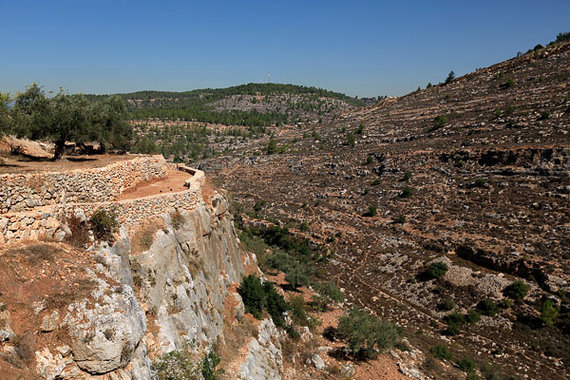 Here in the Holy Land, the land itself is holy to its inhabitants. And, for Palestinians, the olive tree is a kind of lifeblood for the culture. In the Palestinian national park of Battir, you can walk among olives trees and so-called "Biblical terraces." These terraces, carved out of the hillsides, have been lovingly tended for more than 2,000 years.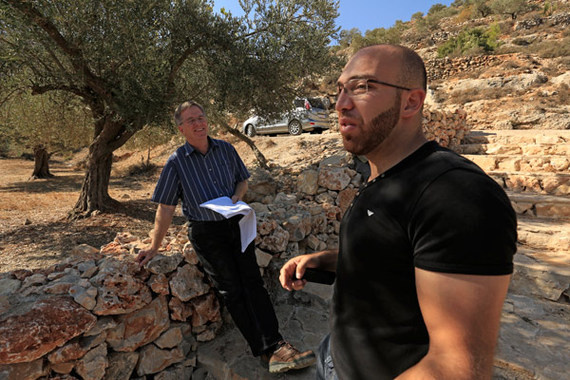 Our guide, Kamal, helped us put together a great olive sequence: walking through the Biblical terraces, dropping in on a family harvesting olives, and then popping into the village oil press where families bring their olives to be pressed into oil. It'll be great TV. The "money shot": The golden liquid spouting into jugs, then being taken home to enjoy by the same people who picked those olives.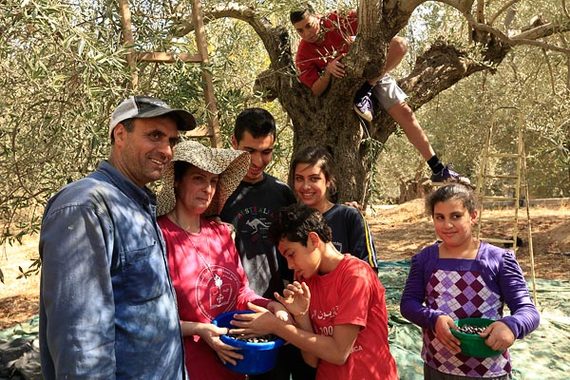 It's that time of year when, across the land, families gather in the olive groves for the harvest. They explained, "The olive tree is the tree of poor people -- it gives without taking." To Palestinians, it represents both their past and their future: "planted by grandfathers for us to eat, and we plant for our children to eat."
I'll continue this Holy Land series until November 21st. Then, to celebrate my homecoming, I'll give a live, free slideshow lecture on Thursday, November 21st at 7 p.m. P.S.T. in Edmonds, Washington. You can attend in person (registration required)...or watch the live webcast from anywhere in the world (no registration required). Learn more at Rick Steves - Holy Land: Israelis and Palestinians Today.