The Judean Desert offers some of Palestine's most dramatic and evocative scenery. Vast and arid, it's home to herds of camels, raised for their milk and meat. And it's home to nomadic Bedouin tribes. Scattered through the Palestinian countryside, like timeless limpets, are the scrappy shacks and goat corrals of Bedouin tribes. These proud families live off the grid with, I would imagine, a near-zero carbon footprint. Yet, like nomads around the world, they are being driven into a world where people have addresses and send their children to school to learn the prevailing values of that society at large. With the political tensions between Israel and Palestine (the walls, settlements, freeway construction, and aggressive water politics), I was told that Bedouin camps are now less mobile and stick to land near roads where they can tap into water mains. After so many centuries, more and more Bedouin families are finally settling down in towns and villages.
Stopping to visit with some nomads who were living not in the wide-open wilderness, but between the edge of a sprawling city and a curve in the highway, I had a few thoughts about the plight of nomadic people in general.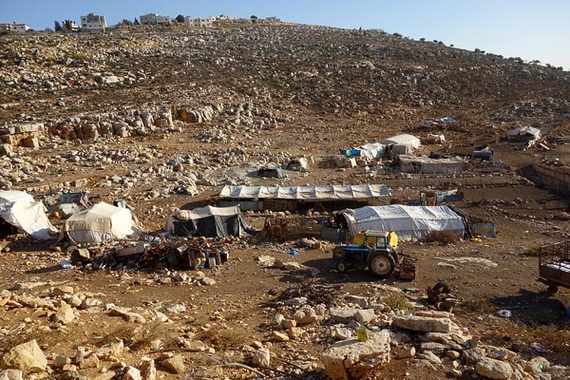 While hardscrabble communities still eke out an off-the-grid existence, their way of life -- like most nomadic communities -- is dying. With their ability to roam free disappearing and access to water more and more limited, they are, by necessity, evolving.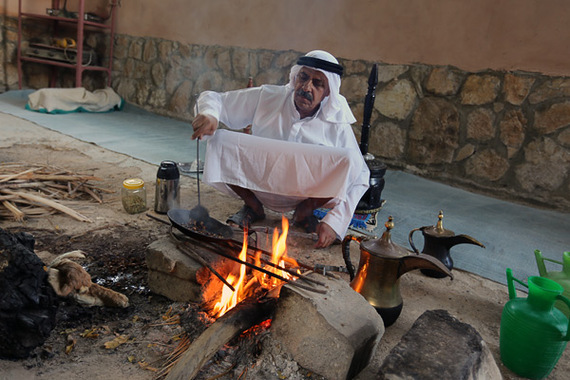 While settling down, many Bedouin families are maintaining their traditions as much as a nomad with a roof over their head can. Water is treasured. Goats are still a source of income. And they're branching out into agriculture by necessity.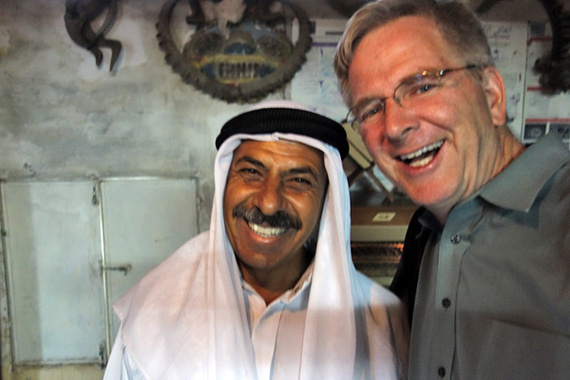 Watching the man of the house roast coffee with a reverence for tradition is mesmerizing. Observing him at work, it was clear to me that the dignity of these people and their closeness to the land is emblematic of Palestinians in general. And tasting the coffee as if sealing a new friendship, I, too, became closer to the land.
I'll continue this Holy Land series until November 21st. Then, to celebrate my homecoming, I'll give a live, free slideshow lecture on Thursday, November 21st at 7 p.m. P.S.T. in Edmonds, Washington. You can attend in person (registration required)...or watch the live webcast from anywhere in the world (no registration required). Learn more at Rick Steves - Holy Land: Israel and Palestine Today.