I enjoy lining up on my windowsill the books we birth and nurture. And beyond that lineup, immediately across the street from my office, is the old building where that work is done. I constantly marvel at how much beautiful work our guidebook staff does in what we call Book Haus. When we gathered for our annual group photo on the steps of Book Haus just the other day, I knew I was in the company of fine travelers, fine editors/graphic designers, and fine people who care as much as I do about our mission of inspiring and equipping our readers with the best information for the best possible trips. All of us are thankful that you travel with us. We look forward to bringing you even more information to turn your 2014 travel dreams into smooth and affordable reality. Happy New Year from the Rick Steves guidebook staff!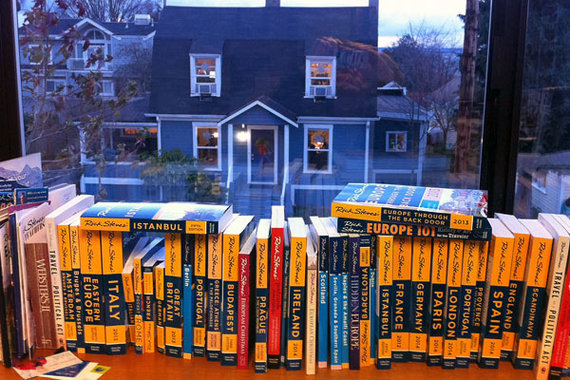 My office-view twofer: Along the windowsill are many of the books we publish; through the window I can see the house where my guidebook staff works.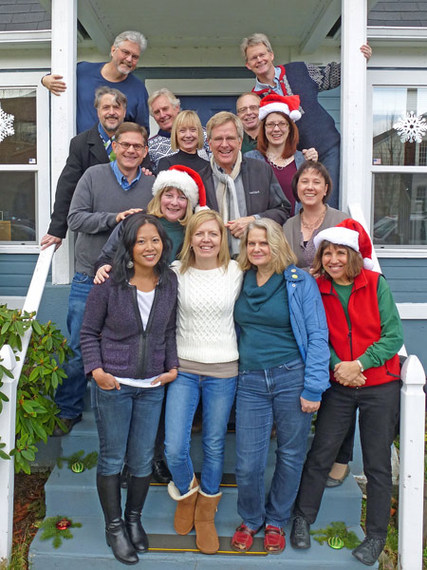 My guidebook staff celebrates another successful year with me on the steps of Book Haus.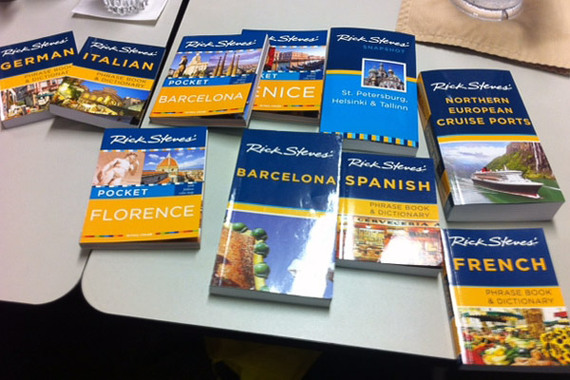 This is a selection of the new books we created for 2014--including four radically revamped phrase books; "Pocket" guides to Venice, Barcelona, and Florence; a book covering Northern European cruise ports; a Barcelona guidebook; and more.