The Cinque Terre towns love their festivals, and we hit Monterosso during its lemon festival. The town was decked out in lemons and rather than sour, the mood was happy as can be.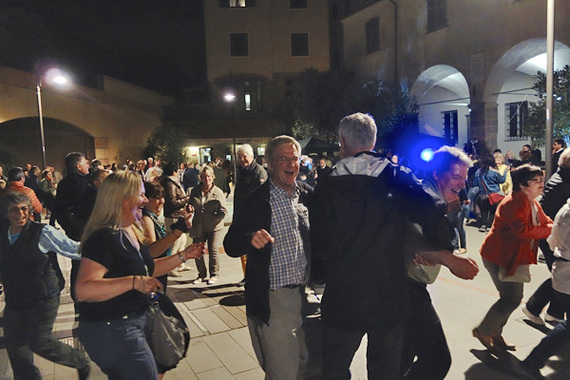 Monterosso's little main piazza was a multi-generational dance floor and, for me, this was a particularly happy moment as I thought about how the town has now fully recovered from the horrible flood of 2011.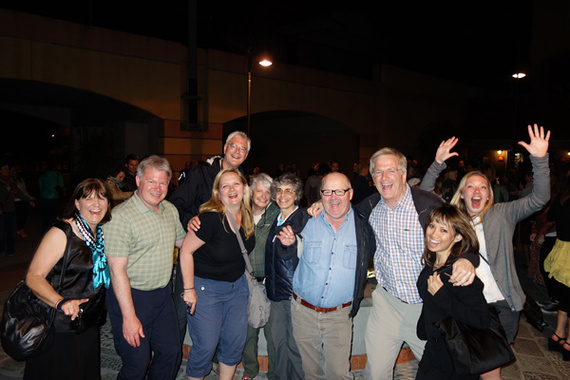 Our group is really fond of our bus driver, Joe (center), who quietly and professionally gets us everywhere smoothly and safely. It was fun tonight (as he was completely off tomorrow) because everyone let their hair down together. Our groups always consider our driver as a friend and part of our traveling family.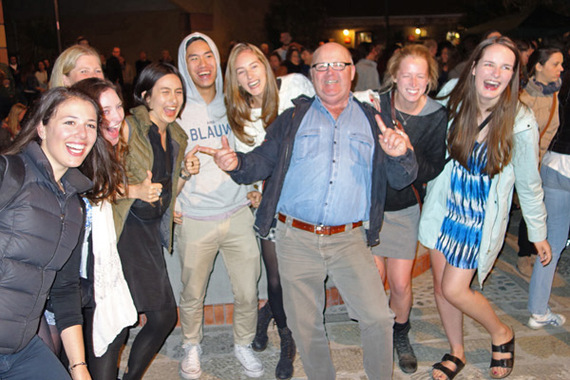 A group of Norwegian girls (and one guy) had some fun with our Belgian driver.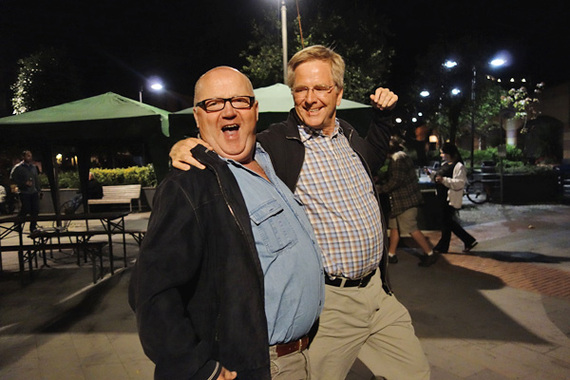 For me, doing this tour was full of rich memories of the formative years of our tour company. Both tour guide Reid and bus driver Joe (seen with me above) have been around since the early '90s--and as we followed our route, we enjoyed sharing lots of memories. Many of our drivers, such as Joe, essentially learned their English (which is quite good now) from years of talking with our tour groups.