On a beautiful day at sea, there's lots to do. Today, I marveled at the Mediterranean and explored my ship.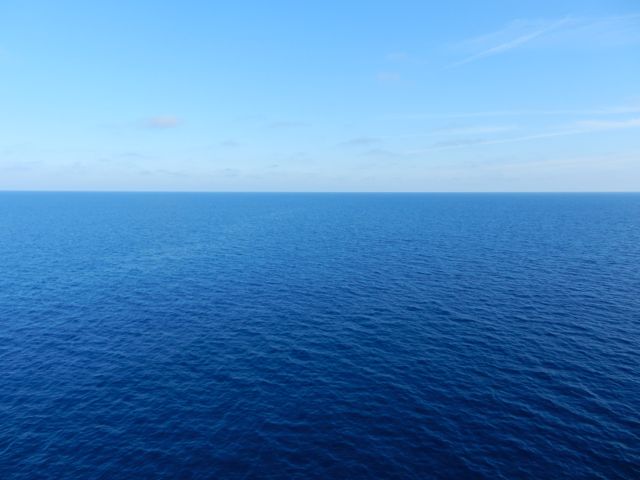 I was continuously inspired by the simple vastness of the Mediterranean, and how we could spend an entire day at sea and see no land and almost no boats. There's a clean, dramatic, relaxing, screen-saver beauty to a two-tone-blue world of sea and sky.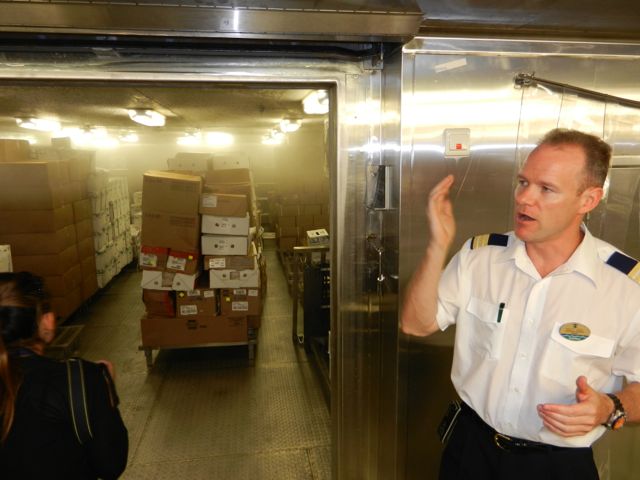 A highlight for me on this cruise was the "all access" tour. Out of 3,700 passengers, a dozen of us opted to pay $150 for a three-hour tour that took us behind the scenes. We got to visit each department and talk to the officer in charge, gaining an appreciation for the complexity of running such a huge ship. This man managed the ship's food inventory, and was responsible for keeping the pantry and fridge stocked for 5,000 hungry passengers and crew for a week at a stretch. Each vast refrigerated warehouse had a particular temperature designed to keep a particular kind of fruit or vegetable fresh and crunchy for the longest period of time. The officer admitted that if bananas are on the "push list," you'll see more banana smoothies at the poolside bar.
How smartly he manages the produce inventory on the ship has a big impact on its bottom line. While they ship lots of items from their company depot in Florida (because things are much less expensive in the US), he made a point to say that since fruits and vegetables in Europe are simply tastier than ours in America, they purchased most of them here.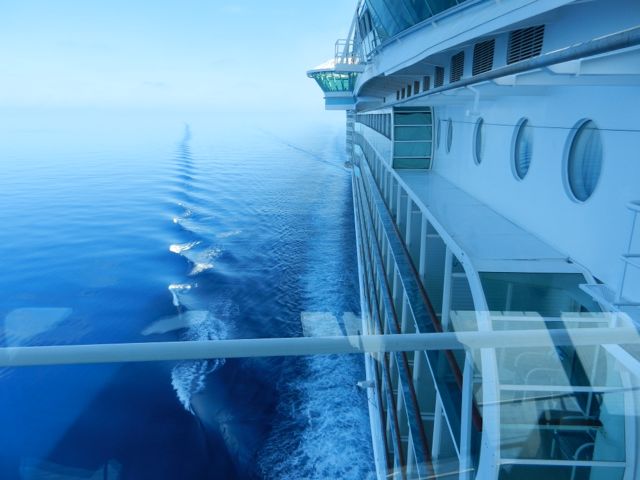 The bridge -- the huge command center from where the captain and his crew run the ship -- comes with a wing that juts out on the port and starboard sides and gives a great view back towards the stern. As part of our "all access" tour, we got a chance to see the ship's state-of-the-art navigational tools in action.