Each morning our ship arrives in a new port -- today we're in Livorno, the port for Florence. I stood on my little deck and surveyed the scene as buses, taxis, and security forces waited for the cruisers to disembark. When you're on vacation and in a cruising mind-set, it's easy to be oblivious to the fascinating economic metabolism of the cruise industry.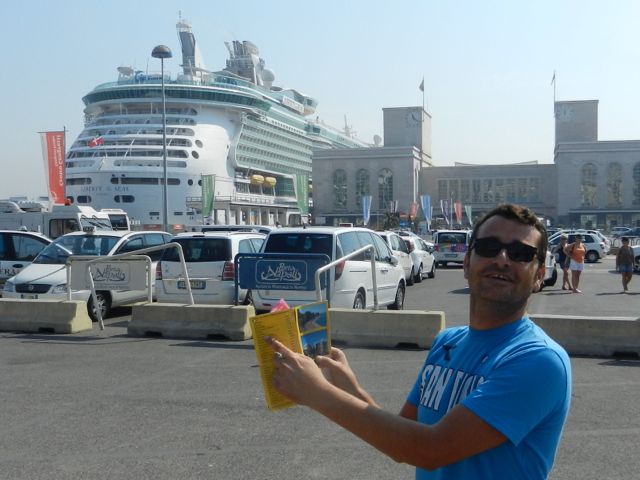 Aggressive cabbies smell easy money when a ship docks, but it's still a competitive business and taxi drivers are eager to deal. Plus, more and more local governments are regulating taxis since rip-offs give a city a bad reputation. If you can organize a group from the ship ahead of time, a good plan for a day in Florence is to hire a mini-bus taxi that holds eight people and split the (otherwise high) cost of hiring a taxi. While spending 400 euros for a day trip into Florence from Livorno is costly for two, for a group of eight, it's just 50 euros per person, which is a steal. While you could certainly go cheaper by bus or train, with a shared taxi you're dropped off in Florence in an hour (twice as fast as the train), picked up at an agreed-upon time, and zipped back to the port.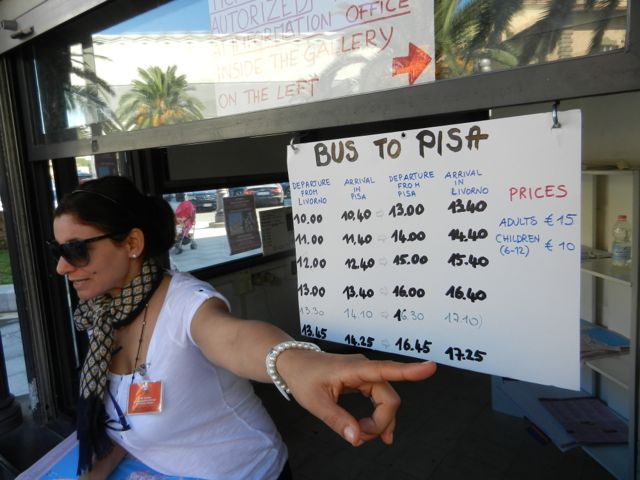 While the initial cost of a cruise vacation may seem too good to be true, cruise operators earn their gravy with extra profit centers: mostly drinks, gambling, onboard shopping, kickbacks from shops on land, and excursion tours to places of interest within an easy bus ride from the port. I was struck by how most cruisers are happy to pay the inflated prices ($150 to $200) for an excursion. Anyone willing to hop the shuttle bus to the main square of the port town and survey the options for local sightseeing tours could easily plan their own day trip -- and save around 50 percent. Here in Livorno, right on the main square where the shuttle buses drop off passengers going ashore who aren't taking the cruise excursions, is a tourist info kiosk staffed with an English-speaking person happy to explain your options. In most ports, there are nearly always local buses, shared taxis, and small tour operators offering plenty of good options to those who want to see a lot without spending a lot.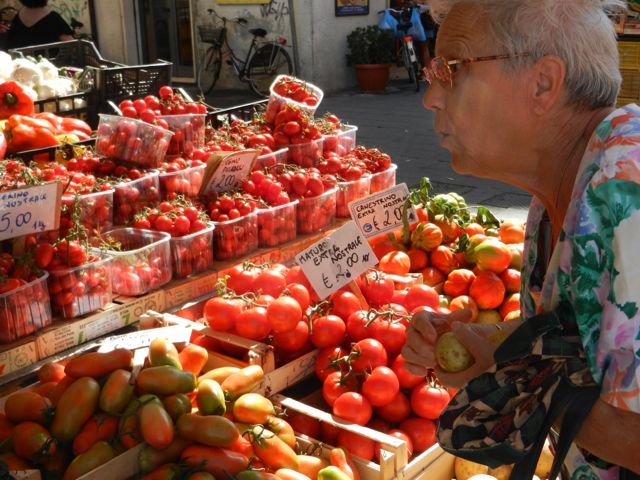 I found that the various ports (Civitavecchia for Rome, Livorno for Florence and Toulon for Provence) had their own surprising charm. While Italy's ports are generally panned as boringly industrial, I found each to be colorful in a gritty way, emblematic of a long maritime history and a legitimate urban representative of its respective region -- minus the famous sights. In other words, if you've already seen Florence's famous art treasures, save yourself three hours of bus time and just enjoy slice-of-life Italy in Livorno.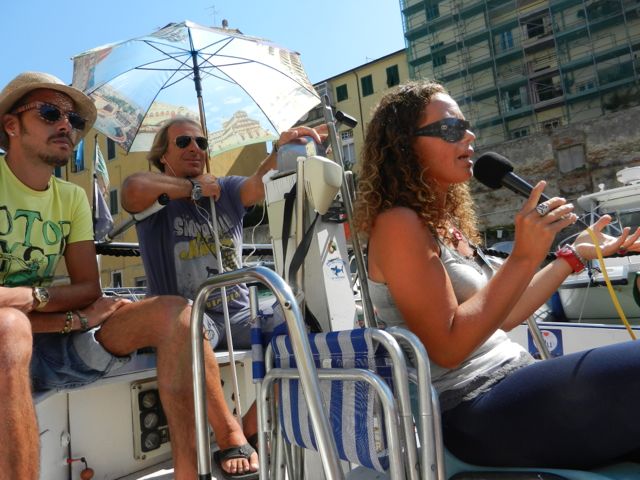 Cruise travelers generally stampede through Livorno to head for nearby Pisa (20 minutes away by train), Lucca, or Florence. But the city of Livorno has a rough charm with a "Little Venice" district that is built around canals. A €10 hour-long boat tour leaves from the port's tourist info center, right where the cruise shuttle buses drop off visitors.