Cruising makes a lot of travelers happy. That's clear every night when we enjoy our evenings on board the Emerald Princess. Some friends of this blog have commented that they can't believe I'm advocating cruising. I'm not pro or con cruising. It simply works for lots of people. I'm learning about it and hoping to help those who like cruising to get the most out of their precious shore time. That's why we've written our cruise guidebooks to both Northern European and Mediterranean ports, that's why I'm on this ship, and I'm having a great time while I'm at it. Go back to posts from September 2011 to read my reports on our Mediterranean cruise. (Photos by Trish Feaster, The Travelphile.com)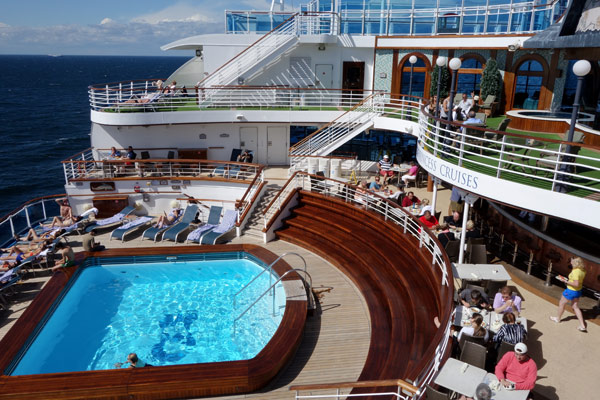 Our Princess Cruise Lines ship has several pools and public zones that will suit your mood. If you want relative quiet, you can find it.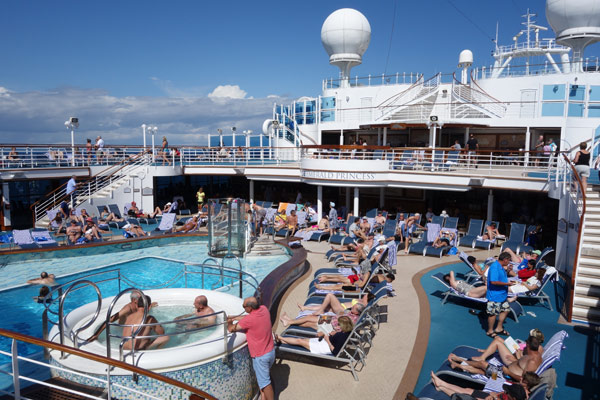 The Emerald Princess' main pool is the social gathering point. A huge screen, used for showing movies, towers above it. Hot water and conversation bubble in the hot tubs at all hours.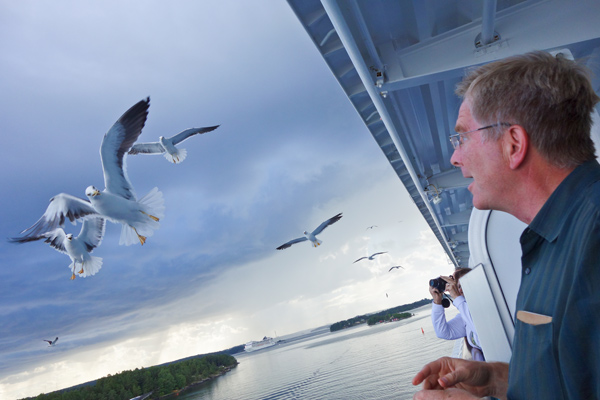 One of the surprise delights of our cruise was feeding the birds. I imagine it's not encouraged (and after 15 minutes of making birds very happy, a woman on a lower balcony craned her neck and looked up at me to say, "Can you stop that? They're going to poop on me."). But it was mesmerizingly fun. Seagulls seemed to be playing in the drafts caused by our mammoth ship all the time. Here, as we sailed away from Stockholm, I'd launch a tiny chunk of bread a few times and somehow the word got out. Within minutes, I had a gaggle of gulls swooping by to grab crumbs as I tossed them. They were graceful and seemed to laugh along with me throughout this acrobatic feeding.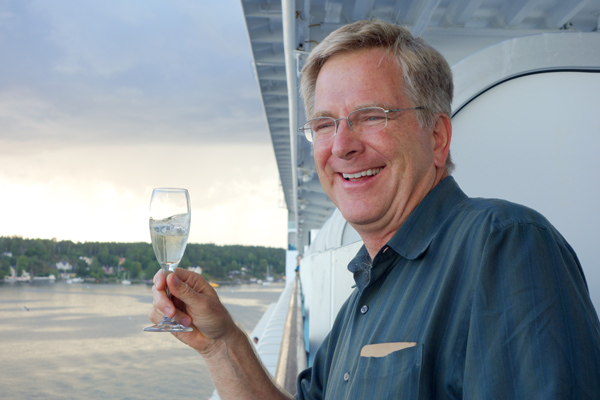 As we sailed through Stockholm's vast archipelago, the light was just right and a glass of Champagne seemed to compliment the moment.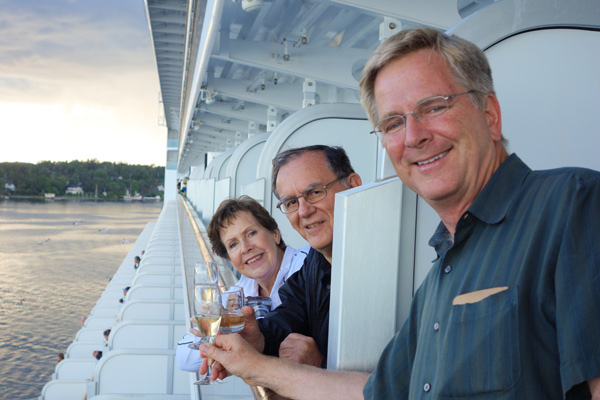 A fun way to meet the stateroom neighbors was to share a drink as the ship sliced through particularly scenic stretches of our cruise.