While it's not required when cruising, it's nice to be able to dress up a bit. For this trip, Trish and I packed an extra bag with cruise-specific clothes.
Many cruises have one or two designated formal nights. The focus is the main dining room, and passengers get decked out for dinner in suits and cocktail dresses -- even tuxes and floor-length gowns. In general, on formal nights the ambience of the ship is upscale, with people dressed to the nines hanging out in the bars, casinos, and other public areas.
Some passengers relish the opportunity to dress up on formal nights. But if you don't feel like it, it's fine to dress smart casual -- as long as you stay out of the dining room. If unable to meet the dress expectations, you can skip the formal dinners and eat at another restaurant or the buffet, or order room service. (Photos by Trish Feaster, The Travelphile.com.)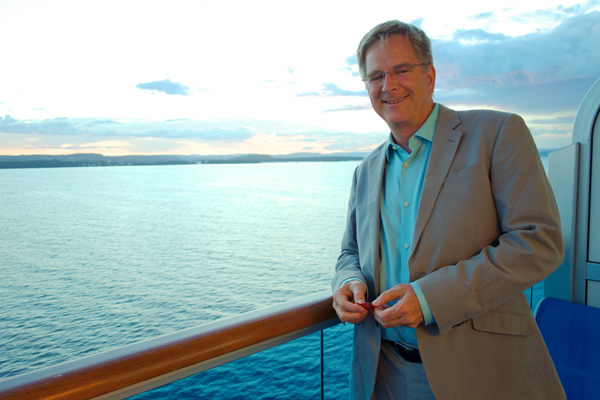 It's formal night on the ship, and I do my best with what I've got.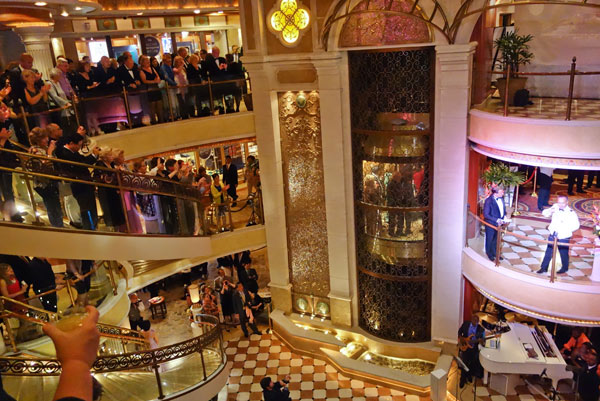 Formal night is the night the captain appears before the ship's peasantry. Whether you have a suite with a balcony or a tiny room with bunk beds and drapes that pretend to cover a window, all are welcome to gather as the captain introduces his lead officers and greets the passengers. Of course, the frequent cruisers, special guests, and those who pay for premium fancy cabins have other opportunities to hang out with the captain and the officers. There is a kind of hierarchy on cruise ships. Most crew members aren't allowed to socialize with the passengers. But uniformed officers mix and mingle plenty at special events. We enjoyed one happy hour when it seemed every passenger in attendance had been on eight to 10 Princess cruises. It seems cruisers get comfortable with a particular line, become loyal customers, and enjoy special status.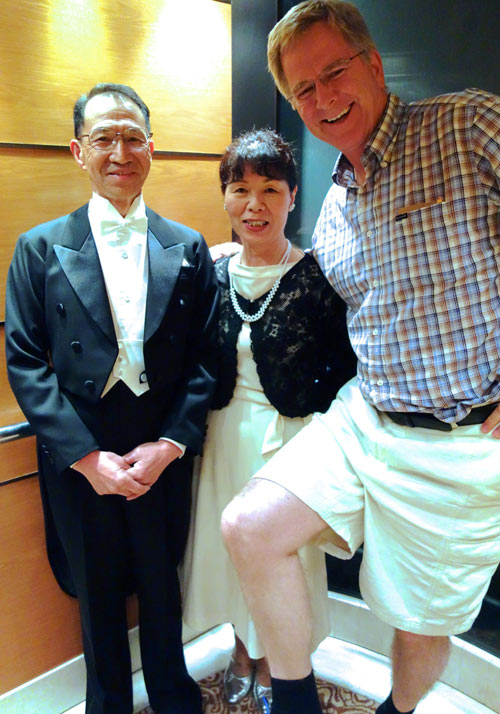 I made this man feel short. He made me feel like a tramp. And we shared an elevator ride filled with laughter that will live on in our memories.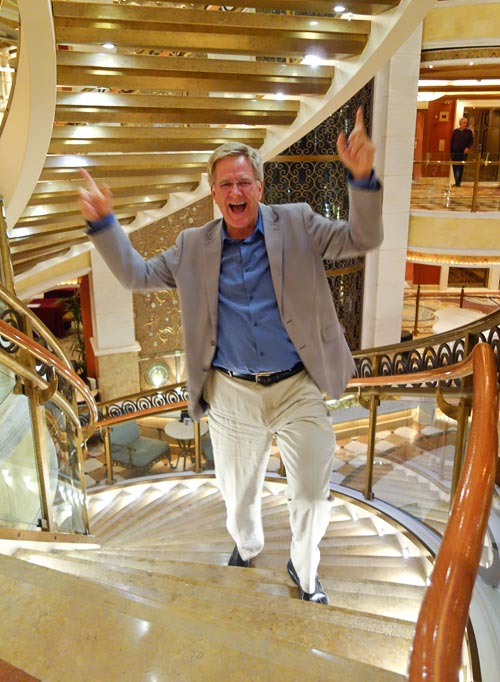 Whether you packed fancy cloths and dress up or not, it's fun to be out and about on formal night. Dressing up is a big deal for lots of people and it simply puts them in a fun-loving mood.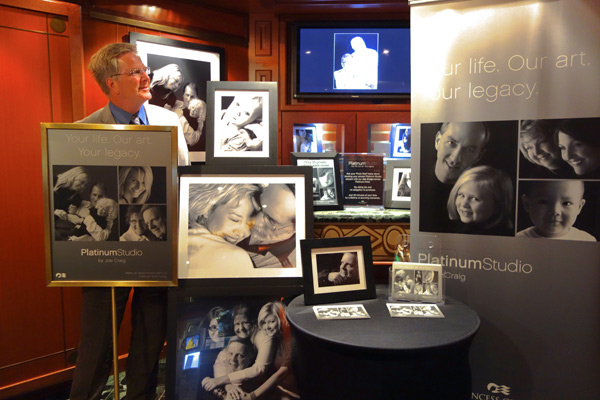 Cruise lines like formal nights because passengers behave better and spend more money (for example, ordering a nicer bottle of wine or buying professional photos). Formal night is your chance to drop by the photography studio and strike a pose.