Our Best of Europe in 21 Days tour hits all the biggies: and one of those is certainly Florence. With just under two days each in Venice, Florence, Rome, and Paris, ever hour needs to be carefully planned. Hotels are central, restaurants are artfully chosen, and reservations are made for the major museums and sights (e.g. "David" in Florence, Vatican Museum and Colosseum in Rome, Louvre in Paris) so not a minute is wasted. Intense? Sure. Exciting? Absolutely.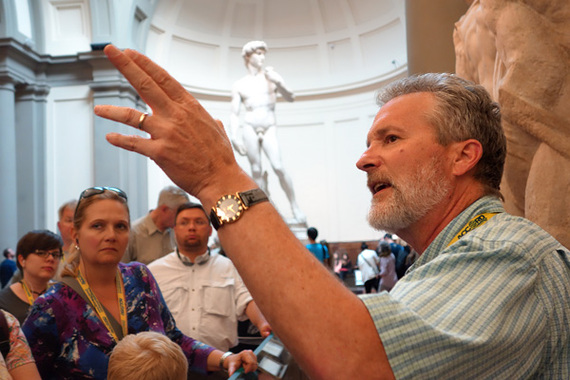 In Florence there's always a long line to see Michelangelo's masterful "David." With reservations long in hand, our group walked directly in. Tour Guide Reid Cohen covered the context and the story before giving us quality time to be on our own with perhaps Europe's greatest piece of art.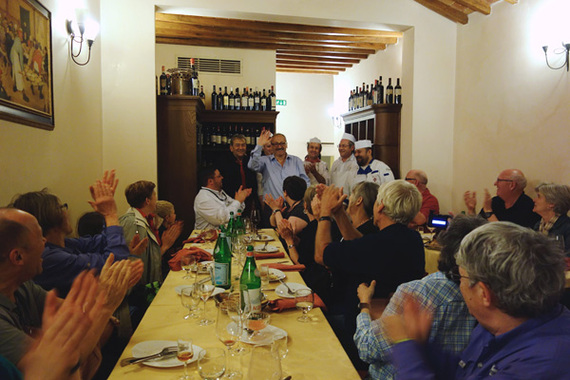 A big challenge when traveling with groups of 25 people is to find restaurants that enthusiastically welcome groups but that don't feel like "tour-bus restaurants." That's why our guides love Ristorante Giglio Rosso. A pet peeve of mine is a tour that feeds you what's expedient--oblivious to the region and season. In my early days--escorting groups on big, cheap, European bus tours run by other companies--I was amazed at how the food fed to the groups had nothing to do with where we were. On our tours, we eat what is seasonal--and we eat the regional specialties throughout.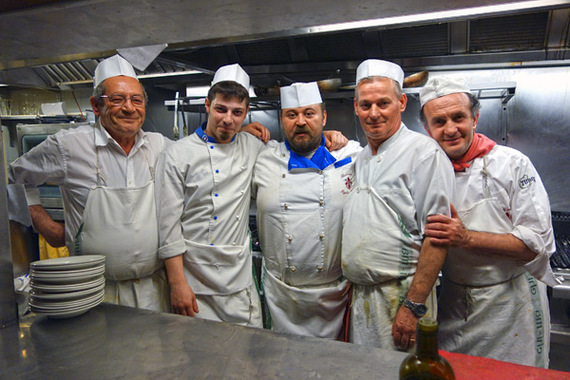 As a tour organizer, I feel a real triumph when we connect Europeans who have a passion for their work with appreciative travelers. At restaurants I never let a good dining experience go by without inviting the hard-working chef and kitchen crew to come out for a round of applause and to take a bow. And our groups enjoy personally thanking them for a meal they'll remember fondly all their lives.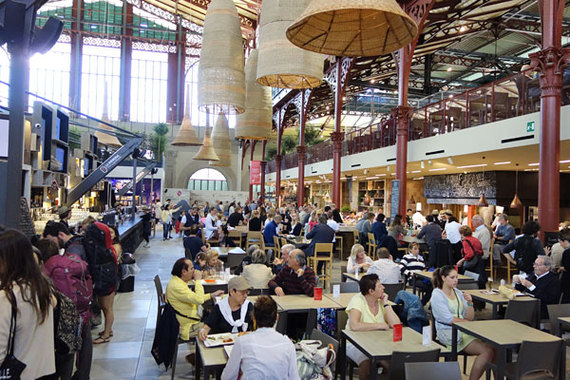 All over Europe, old Industrial Age, iron-and-glass farmers' markets seem to be celebrating their hundredth birthdays by getting a new lease on life as trendy food halls. Here in Florence, the old Central Market has been particularly enjoyable as a thriving local market, and now its long-neglected upper level hosts a wonderful collection of quality eateries--it's as busy as the produce stalls on the ground level. Central Florence has new, extremely restrictive driving and parking laws which keep most locals eating dinner in the suburbs. But Florentines seem to strive for good eating at lunchtime as a result. This new food court is a real hit with the neighborhood's office workers.