Greece is a feast for the senses. While the country's sunshine, amazing food, friendly people and love of life leave a lasting impression on me, there are also the little, unexpected scenes I come across that tickle my imagination. Be sure to click on the images below to see their descriptions.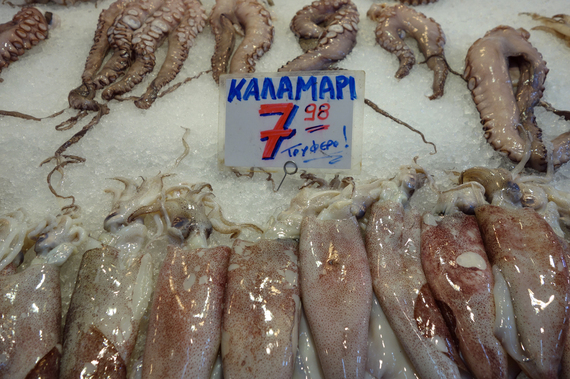 In Athens' very fishy central market, you can bone up on your Greek letters with the help of some tasty-looking squid.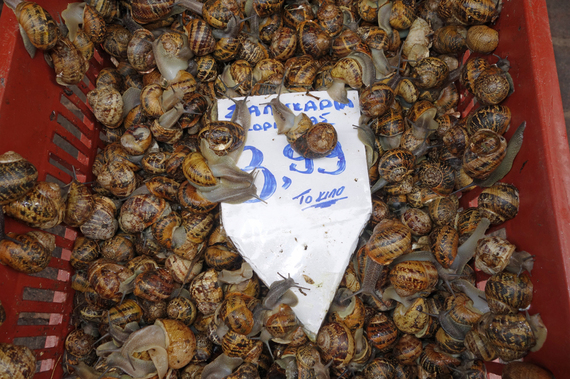 These tasty treats are so fresh, they crawl over their name.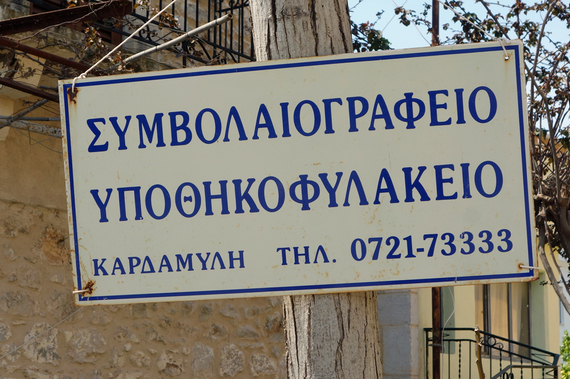 I am hopeless with the Greek language. But that's part of the fun of being here.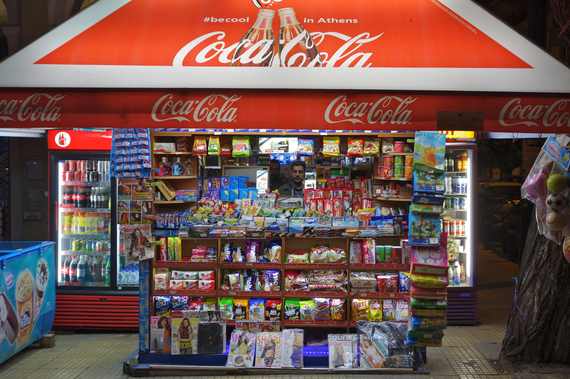 Kiosks here in Greece remind me of magnets and hoarders. And buried way in the middle of all that clutter is a tiny-looking person who sits there all day selling things. By the way, by law, a half-liter bottle of water cannot cost more than €0.50. Whether you're at the fanciest rooftop bar or at the lowliest streetside kiosk, you can always get a cold bottle of water cheap.