Occasionally a publication wants to run an article about my work and they need a photo of me. While I always offer them fine shots from our press department, many have their own specs. I'll be featured with some travel tips in July's "AARP Bulletin," and they hired a Danish camera crew to fly to Italy to take a few shots.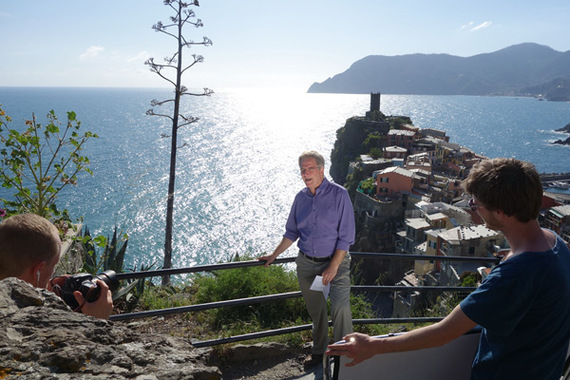 Having shot our new TV episode on the Cinque Terre just a month ago, I know exactly where the good spots are. But this spot is a morning shot and to shoot it in the afternoon, I get baked with their reflector.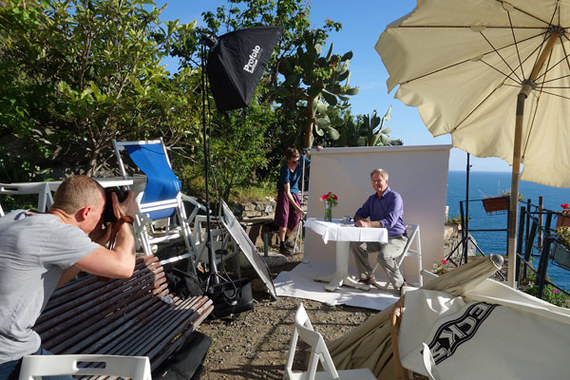 AARP wanted a "white screen shot" showing me at a table with coffee, coins, and flowers. It seemed funny to be in what I consider the most beautiful corner of the Mediterranean with a crew who flew from Denmark for the gig and to mask where we were with a big white background.