Even though I've been coming to Milano for a long time, I enjoyed some great new sights on my latest visit. Here's another first-time-ever listing that will be part of the new and improved Rick Steves' Italy guidebook for 2014.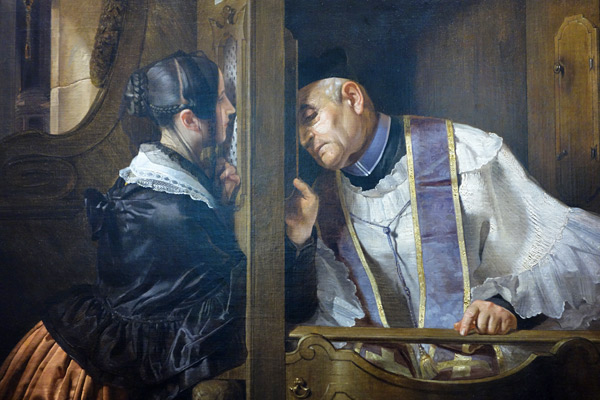 Art from Milan's Gallerie d'Italia takes you back into the 19th century--even into the confession booth.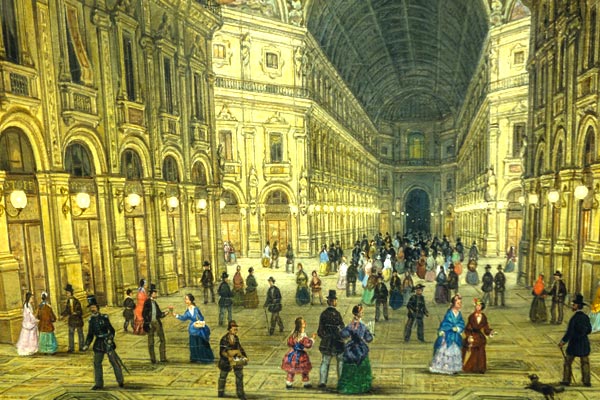 The Galleria Vittorio Emanuele II was famously the first place to be illuminated with electric lights in Italy. Imagine the wonder of it all.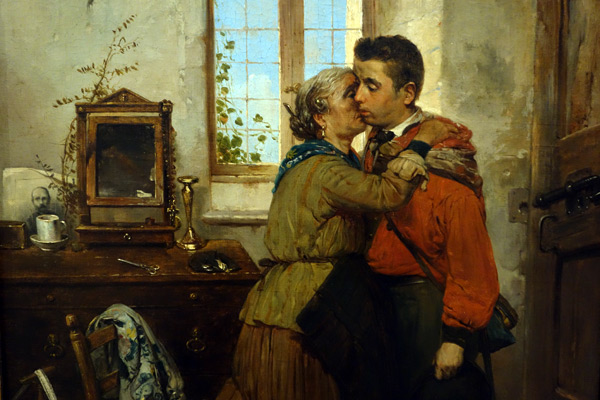 An entire section of the Gallerie d'Italia is devoted to art of the Risorgimento (the fight for Italian unification). Here we see a touching scene of a mother and her soldier son with a portrait of the inspirational revolutionary leader, Garibaldi, on the dresser, calling all good men to war.
Gallerie d'Italia
This museum fills two adjacent palaces that were once banks with the amazing art collections of those banks. One palace dates from the 19th century and boasts the nicest Neoclassical interior I've seen in town; the other is 20th century--Tiffany-like Historicism, with a hint of the coming Liberty Style. Impressive buildings in their own right, they are filled with the exquisite work of 19th- and 20th-century Italian painters. One has romantic landscapes; hyper-realistic, time-travel scenes of folk life; and Impressionism. And in the adjacent palace, marble reliefs by Antonio Canova are displayed in appropriately Neoclassical rooms, while upstairs you'll find dramatic scenes from the Risorgimento--showing the thrilling story of the unification of Italy. You can even go downstairs and peer into the original bank vault, which now stores racks and racks of paintings not on display.
Cost and Hours: Free entrance, free audioguides (for as long as the bank is feeling generous), Tue-Sun 9:30-19:30, Thu until 21:30, closed Mon, across from La Scala Opera House at Piazza della Scala 6, tel. 800-167-619, www.gallerieditalia.com.