When I'm packing for a trip, I review the itinerary to see how mobile I'll need to be. If I'm flying to meet a cruise ship, and then flying directly home from the last port, I can pack heavy. If I'm heading out on a TV shoot and will have a car for the entire trip, I'll lighten up on the "packing light" stuff. But if I'm going to be changing cities every couple of days and using public transportation (trains and buses) rather than a car, I get serious about mobility and packing light.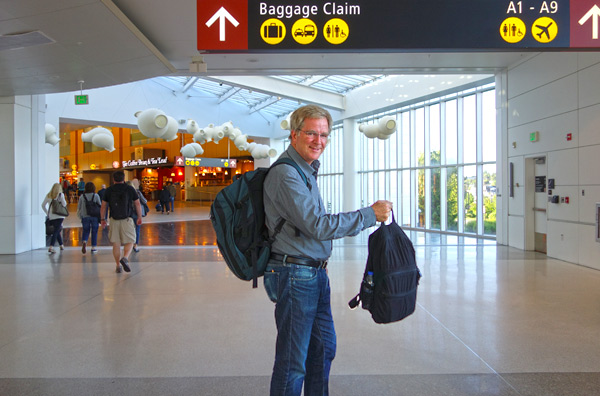 When I fly with just a carry-on bag, I find that things go much smoother.
Flying home from my two-month spring 2013 trip, I weighed my luggage at the airport check-in desk: 11 kilos (24 pounds). A week before that, I took an hour to photograph each category of my luggage on my hotel bed (to incorporate into my new and improved travel skills lecture).
I'll share all the details in a later post (but for now, you can see our "his and hers" packing lists at Pack Smart and Travel Light by Rick Steves.).
I will say there are two kinds of people you meet on the road in Europe: those who pack light, and those who wish they'd packed light. I've got it down and I love it. What's your best tip for packing light?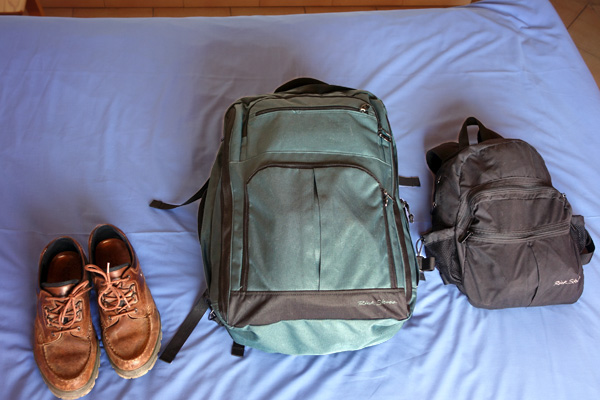 I live out of these two bags for two months at a stretch: My Convertible Carry-On (9" by 21" by 14", $99.99). I helped design this bag...and I love it. And, for running around on the street, I use our cute little Civita Day Pack ($24.99).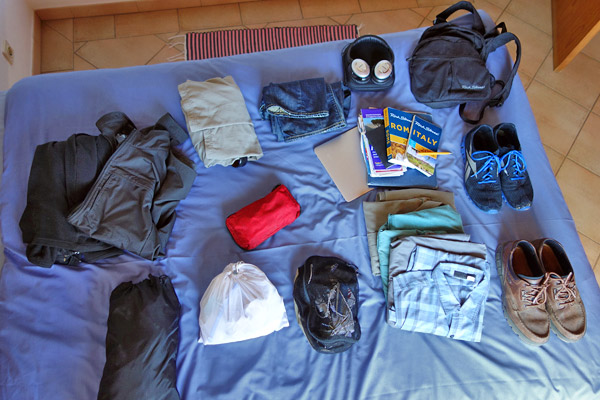 People ask me, "Exactly what do you pack for one of your two-month trips?" They insist on every detail. To answer that question, I spread absolutely everything out on my bed on the south coast of Portugal. There I was...naked with my camera. And this is it. For a third of my adult life (four months a year), this is my entire material world.