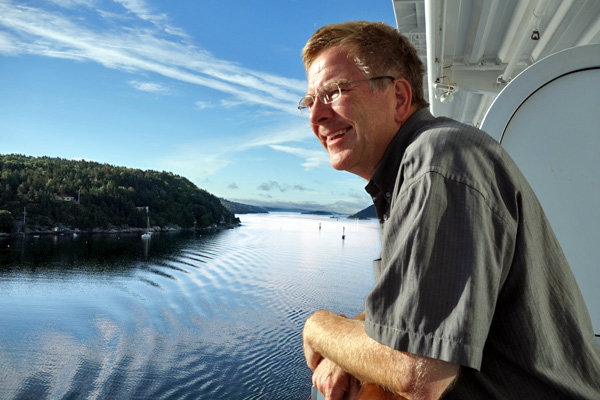 Cruise lines make part of their profit by selling on-shore excursions. When chosen carefully, these day trips (lasting from 3 to 8 hours, costing $80 to $300) can be a fine value. Talking with the staff of various cruise lines in Northern Europe, I learned this about cruise excursions:
Most cruise lines offer essentially the same experiences, just with different names. Whether offered by a top-end cruise line or a cheaper one, the excursions are mostly purchased from the same ground services in port cities and are essentially the same. Excursion groups are smaller on walks (limited to about 22 people) and bigger on buses (up to 44 cruisers). Because most cruises start or finish in Copenhagen, there's not much cruise-excursion business in that city. The best city for visiting an Ice Bar is Stockholm. But, in general, the Ice Bar tours -- sold in several cities -- are the worst value. (You just go into a frozen bar with a bunch of cruisers and share an experience that really has nothing to do with your destination and is little more than a big, icy ad for a vodka company.) Fit people will accomplish more if they choose a more active excursion option. The less demanding tours have much more leisurely schedules and a slower pace. The cruise line's promotional material will make it clear how physically demanding a particular excursion is.
Russia is the least tourist-friendly destination. Cruisers find that the people there are often uninterested in helping and don't speak English. The Russian excursions are all sold by the same big company. Ballet is a big hit and people love the ballet excursion but, as the big-name troupes are on summer break, your "ballet" evening is with lesser dance groups in lesser venues. While tourists can't go ashore on their own in Russia without a visa, crew members have a "seaman's book" that lets them go ashore in countries such as Russia.
The biggest money generators for cruise lines in Northern Europe are Berlin (since so many people take the three-hour train ride into the city from the north coast port) and St. Petersburg (because, with the visa requirement, almost no one ventures ashore without a cruise-line excursion). Photo by Trish Feaster; for more great photos, see her blog The Travelphile.com.