To fine-tune our newest guidebook, Rick Steves' Northern Europe Cruise Ports, I'm taking a Princess Cruise that hits many of the major ports. Our route: We start in Copenhagen, and then (sleeping on board each night and spending one day per port) we visit Oslo, Aarhus, Warnemünde (Berlin), a day at sea, Stockholm, Helsinki, and St. Petersburg, where we leave the ship early to do some exploring. (Without us, our ship stays two days in St. Petersburg -- the only two-day stop -- before a day in Tallinn, and a day at sea returning to Copenhagen.) Here are a few photos from our first few hours on board. (Photos by Trish Feaster, for more great photos, see her blog at The Travelphile.com.)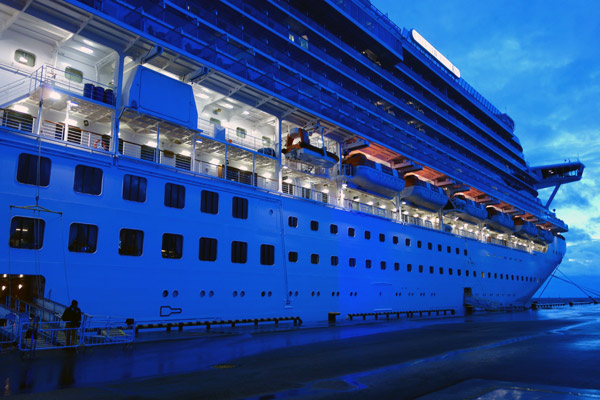 Our beautiful ship, the Emerald Princess, sailed full with over 3,000 passengers. Princess Cruise Line ships are known for having lots of private decks -- something I really enjoyed, as there was so much scenery and it was light until late at night at these Alaskan latitudes.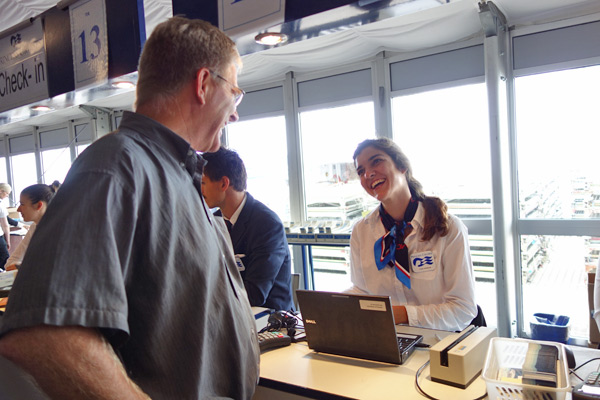 The first face I saw as we checked in came with a big smile, and over the entire cruise, we enjoyed nothing but friendly and happy crew.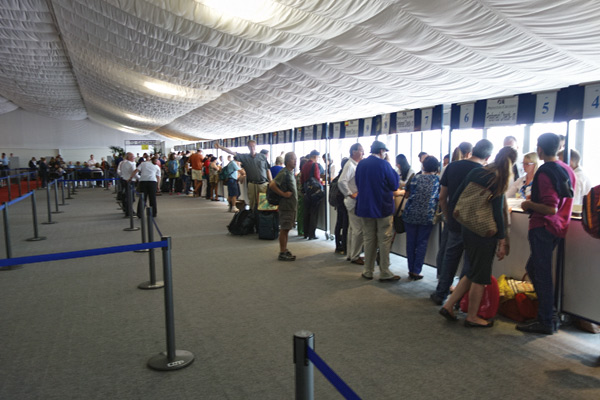 With big ships typically carrying over 3,000 passengers and everyone sharing their gripes online, cruise lines work very hard to avoid any congestion. Here at the embarkation port in Copenhagen, a long line of stations made sure no one had to wait to check in. In four cruises I've enjoyed lately, I've been impressed by crowd management. There's almost never a congestion problem. In fact, very often I marvel at how empty the big ship feels -- even though they are always sailing full.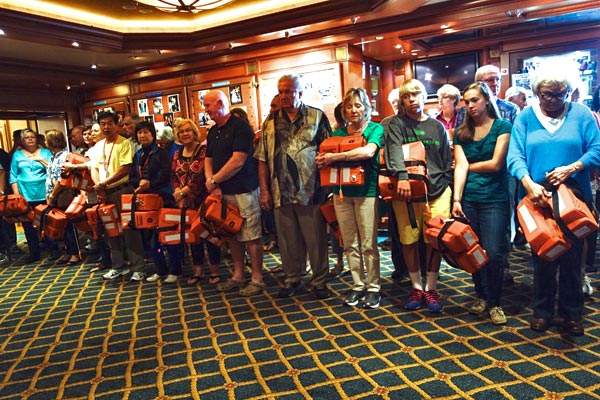 Each cruise starts with the safety drill, with everyone reporting to their "muster station." It's fun to see everyone decked out in life vests. While they explain how, in the event of an emergency, we'll all remain calm and walk to our assigned station, I can imagine pandemonium breaking out if there were a problem.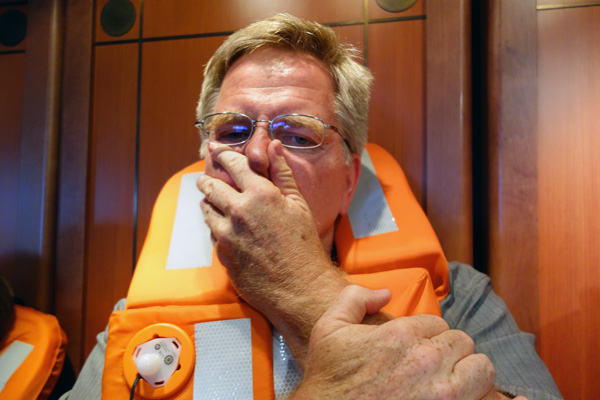 If you have to abandon ship, don't jump off. Just step off. And plug your nose and hug your vest so it doesn't hit you in the face.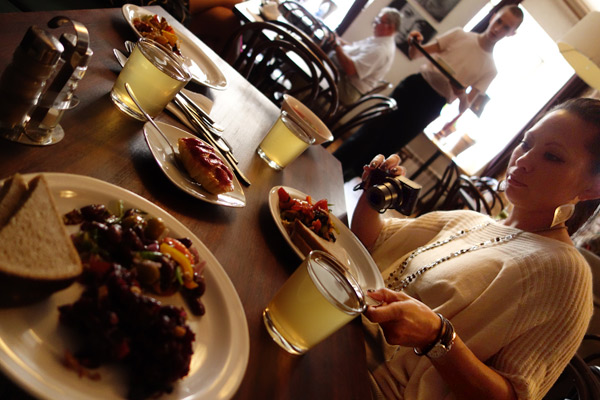 My partner, Trish Feaster, is a better photographer than I am. And with Trish in charge of photos, I'm free to take notes. We both use a Sony Cybershot RX-100. Nearly all of the photos you'll see in the next couple weeks of entries were taken by Trish. To enjoy her take on our travels and lots more great photos, see her blog at www.thetravelphile.com .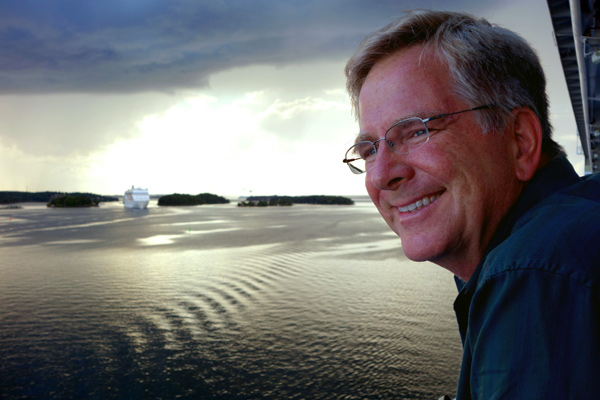 A great thing about cruising Scandinavia and the Baltic Sea is the island scenery. I'm all moved in. We've scouted the ship. And we're ready to enjoy our Princess Cruise Line's Best of Northern Europe cruise. Thanks for sailing with us.