Zipping around Europe on high-speed trains, it occurs to me how far our transportation systems have come and all the unexpected things we now see as we travel. Here are a few examples: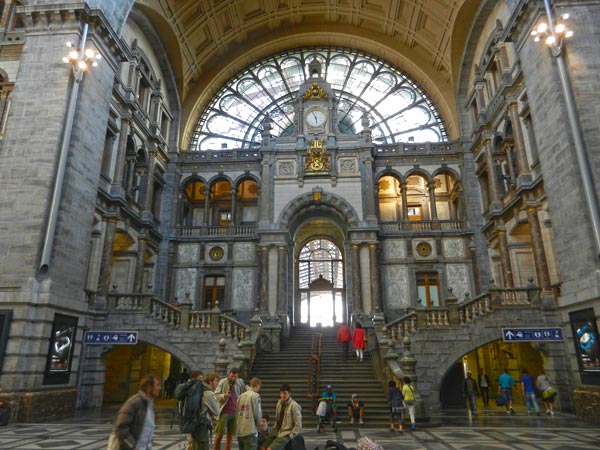 A Towering Temple to Time
I can't think of a city with a more visit-worthy train station than Antwerp, Belgium. The station stands like a temple to time and to the Industrial Age. Built at the turn of the 20th century, its main facade is like a triumphal arch crowned by a grand clock. Imagine the age: Just a generation earlier, people thought you might die if you traveled at more than 30 miles per hour. Timetables didn't need to be exact. Now, journeys that previously took days could be done in hours...and things ran according to the clock.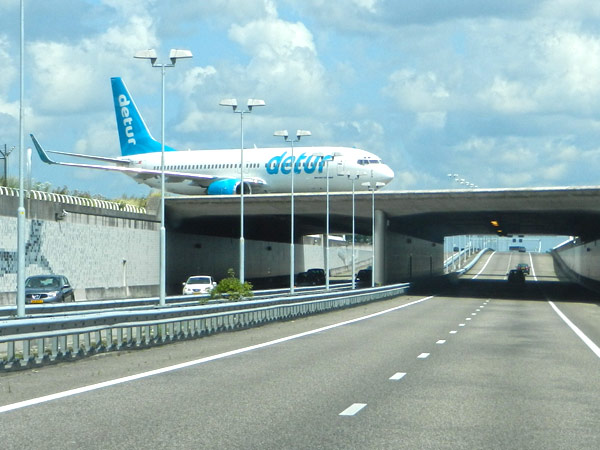 Airplanes below Sea Level
Travel in the Netherlands comes with plenty of visual surprises. While Amsterdam's Schiphol Airport is below sea level, the roads around it can be even lower. Driving past the airport, you're likely to get a good look at the underbelly of a big airplane.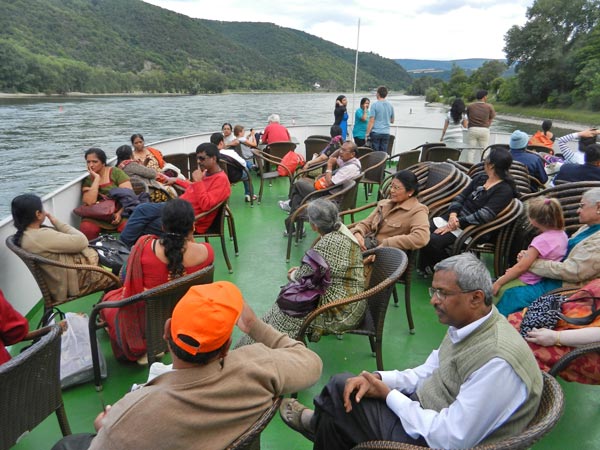 Indians on the Rhine
When you travel in Europe, you can't help but notice global economic trends. For decades, I've observed Japanese groups packing into places high on their European hit list. In the last few years, they've been joined by countless busloads of Russian, Chinese, and East Indian travelers. Waiting for my Rhine riverboat to show up, everything was quiet...I was surrounded by German cliches. Suddenly, a big Taj Tours bus pulls up, and 50 people from India -- wearing colorful saris and heavy coats to stay warm in the 80-degree weather -- queue up for the ship. Sharing my paddle steamer on the Rhine with this group gave the Lorelei a different twist.