You probably won't be able to jet over to Paris for Christmas. But if you could, here are ten fun things to do (excerpted from the Rick Steves' European Christmas book). Read these and imagine a Joyeux Noël in the City of Light: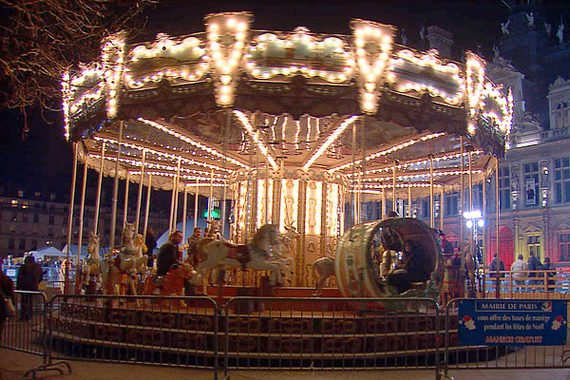 Manèges de Noël: Christmas Carousels
These seasonal merry-go-rounds pop up in every neighborhood in Paris. The biggies are at Hôtel de Ville and the Eiffel Tower, but more fun are the charming manèges in less touristy neighborhoods.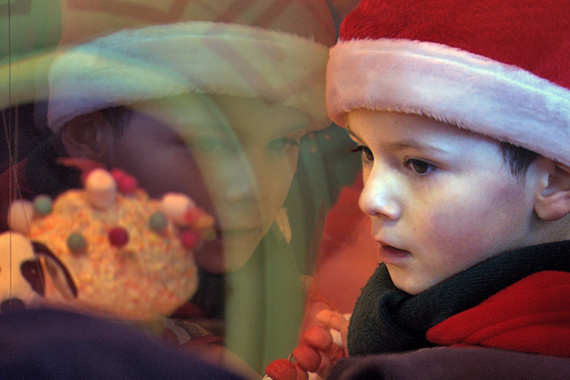 Lick a Window
The French phrase for "window shopping" is lèche-vitrine -- literally, "window licking." Big department stores compete with one another for the most fabulous window displays of animation and whimsy. French parents dress up their kids and come from all over the country to compare the windows of the three great Parisian department stores: Galeries Lafayette, Printemps, and Bon Marché. Thoughtfully, the stores provide wooden steps at the windows so that even the tiniest tot can get a good view.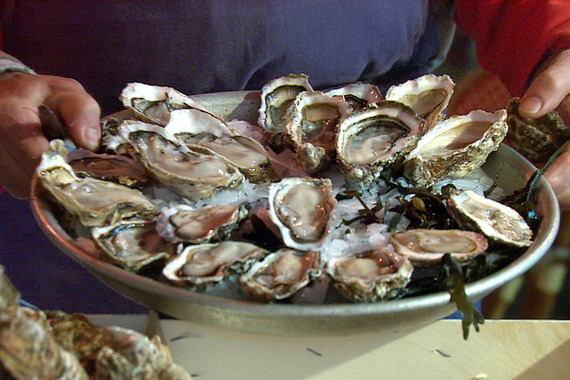 Slurp an Oyster in the Marais
To eat an oyster in public: Make sure to cut under the oyster so that it is completely separated from the shell. Then tip the shell toward your mouth, causing the oyster to slide forward and down into your mouth -- but whatever you do, don't let any stray oyster juice run down your chin. Slurp!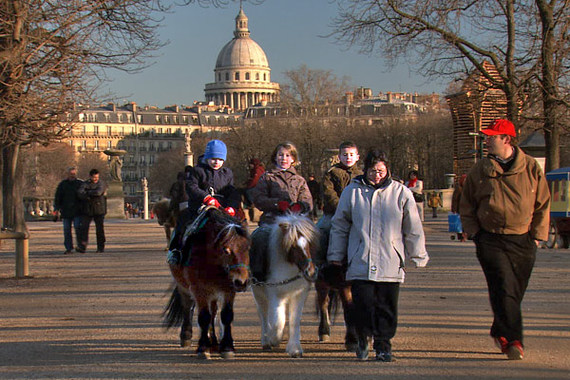 Pony Rides
Take the little people to Luxembourg Garden to ride the ponies or (sometimes at Christmas) donkeys. If you're lucky enough to be there when the donkeys are, tell the kids about pregnant Mary and Joseph riding the donkey to Bethlehem.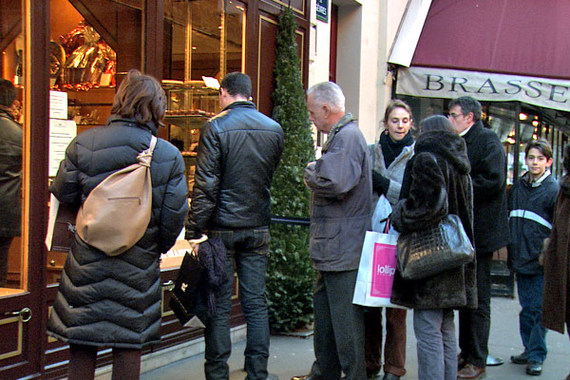 Chocolate Shopping
Buy your best friend a box of chocolates from one of La Maison du Chocolat boutiques, run by Robert Linxe, the high priest of Paris chocolate. Specialties include jewel-like bonbons with lemon, mint, and ginger-infused fillings. The lines go out the door at Christmastime, so allow plenty of time for your visit. La Maison du Chocolat has seven boutiques in Paris.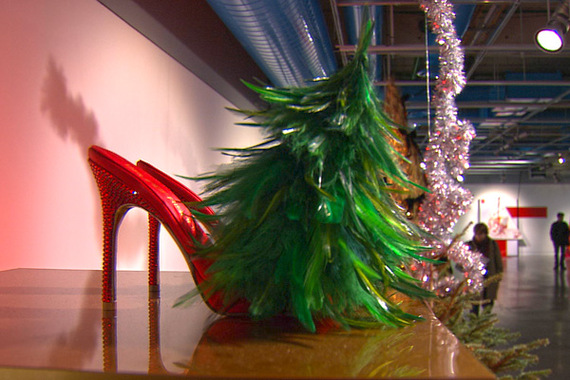 Avante-Garde Trees
Visit the annual exhibition of Christmas trees created by top couturiers and designers at the Centre Pompidou. The "trees" don't look much like your standard evergreen; they're Christmas concoctions with something vaguely tree-like about them. Creations are by turns wickedly funny, seductive, political, lovely, and just plain weird. It's a fun exhibit, and your entrance fee goes to a French charity that assists orphaned children.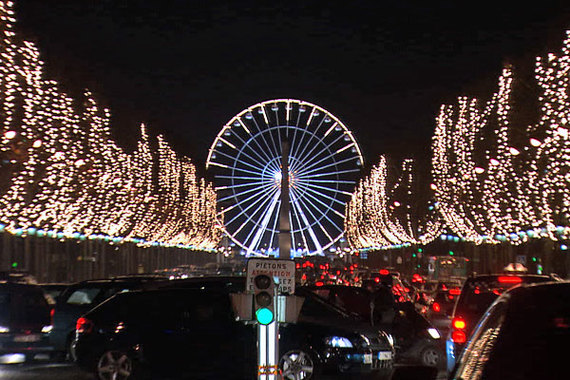 The Champs-Elysées and the Eiffel Tower
Bundle up, wander over to the Champs-Elysées, and walk the length of the boulevard, with its fairy forest of twinkling trees. Time it so that you can walk (or take the Métro) over to Trocadéro square in time to see the lights on the Eiffel Tower shimmer -- on the hour for five minutes every night until midnight.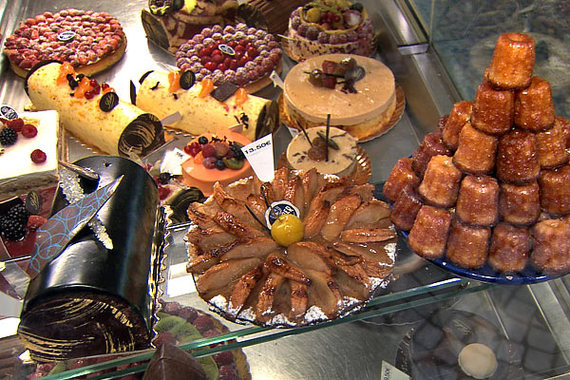 Pastries, Pastries, Pastries
Indulge yourself with a bûche de Noël (yule log) from the oldest pâtisserie in Paris. One day in 1730, Queen Marie Leszczyńska, daughter of the king of Poland, stopped in Strasbourg on her way to Versailles to marry Louis XV and met a pastry chef named Störher. She fell in love -- not with the chef, but with his famous puits d'amour ("wells of love," chocolate cups filled with a rich, creamy custard). The Queen offered him a job, and Störher packed up, opened up a pâtisserie in Paris, and became famous. Even the Queen of England couldn't resist a stop at Ströher's on her last trip to Paris. (It's at 51 rue Montorgueil.)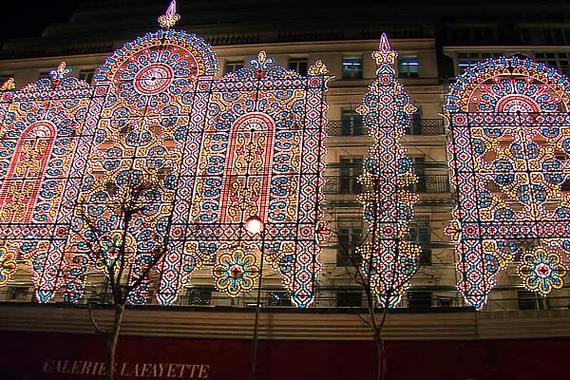 The City of Light's Lights
Walk up and down the Boulevard Haussmann admiring the fabulous lights at Printemps and Galeries Lafayette. Try to guess how many bulbs it took to create Galeries Lafayette's illuminated canvas. (Hint: Last year, it was 150,000.)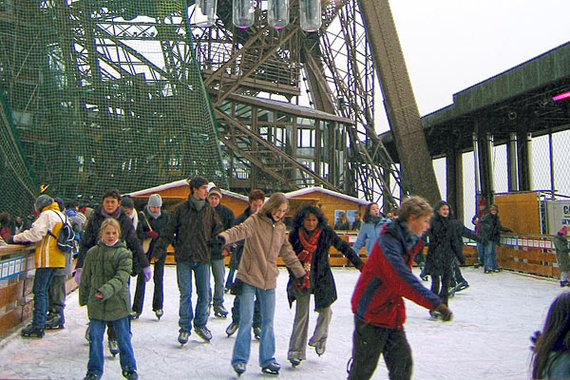 Ice Skating at 200 Feet
Put on something chic and cozy. Then ride the elevator to the first level of the Eiffel Tower to glide on Paris' highest ice-skating rink and gaze at the city's domes, towers, and rooftops -- the City of Light illuminated for the holiday season.