Any time of year, you'll enjoy flowers in the Netherlands (as the Dutch are experts in greenhouse technology). But if traveling to Holland in May, be sure to visit Keukenhof, just half an hour south of Amsterdam. The park is well-connected by public transport and a delight even if you think flowers are overrated.

We work very hard to flex our tour itineraries in order to take advantage of any special opportunities. In May, our tours in the Netherlands trade a stop at the open-air folk museum in Arnhem for the amazing tulip festival at Keukenhof. The huge park is bursting with color and dotted with Dutch clichés (windmills, wooden shoes, and pancakes).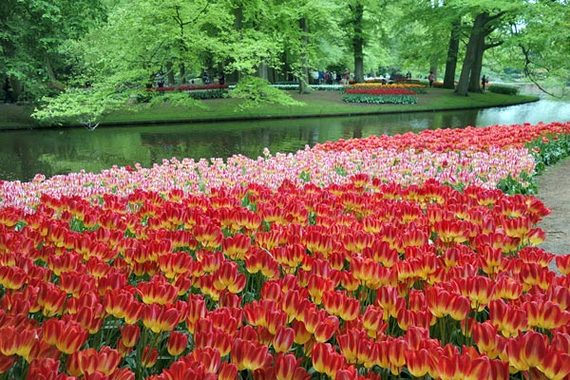 Wandering through Keukenhof, you'll take piles of photos in search of the most beautiful flower.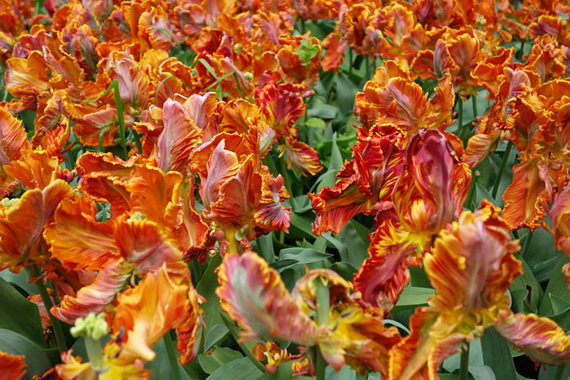 I think I have a new screensaver. Centuries ago, diseased bulbs came with wild patterns like these. Today, they are bred to be exotic.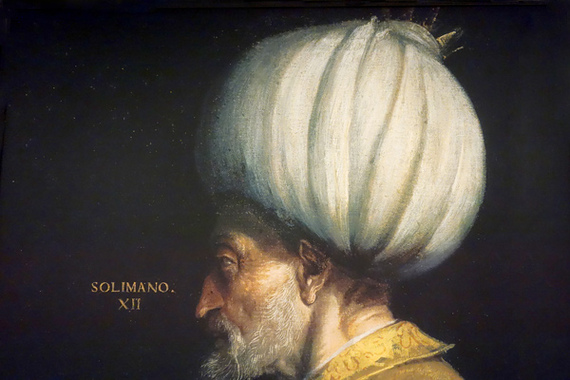 The first bulbs were imported from Turkey. In fact, the word "tulip" comes from the turbans -- which resembled tulip bulbs -- of the merchants who sold them.