Our Best of Europe in 21 Days tour is a carefully balanced design of intense big cities and relaxed small towns. It starts easy in Holland and finishes with a cultural bang in France. As a tour guide, a favorite challenge is to prep our travelers so they enjoy and appreciate French culture rather than find it threatening. A nice intro to France is the charming, wine-soaked town of Beaune in profoundly French Burgundy.

After the Alps, we need to raise the cultural bar a bit. All dressed up (pardon my wardrobe malfunction), we embrace the French joie de vivre. Pas de problème!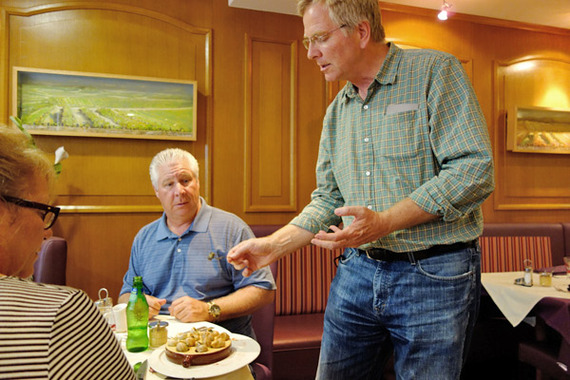 A fun way to take our travelers to new gastronomic heights is to order escargots. At first the reaction was, as you can see here, "Snails!? No way!" But with a gentle but firm hand, all but one in our group ate their escargot. And they liked it.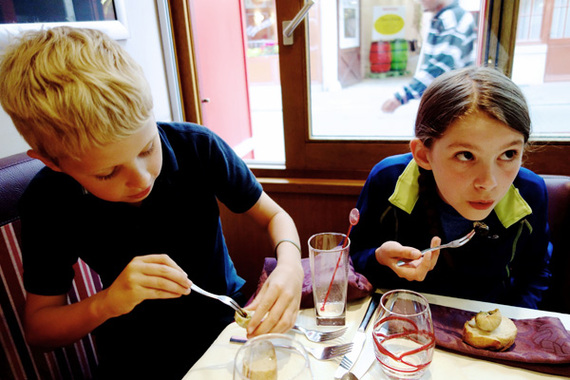 As a guide, it's fun to introduce people to something they've never experienced before...especially if they're afraid for no good reason. There must have been six or eight people in our group who had never eaten a snail before. I managed to get all but one in our group to try one...and all responded with a yummy thumbs up. After a little coaching on fork technique, our two youngest travelers enjoyed their first (of several) escargots as well.