Are we supposed to love or hate Russia right now? Yeah, they hosted a fabulous Olympics; then, less than three weeks later, decided to slice off a piece of another country. One thing's for sure: While Russian borscht is nothing to write home about, some of the great cityscapes are sweet enough to entice even the most Putin-hating foodie. Why let politics get in the way of any tasty tour? After all, as the Russians have no trouble telling the world: bite me!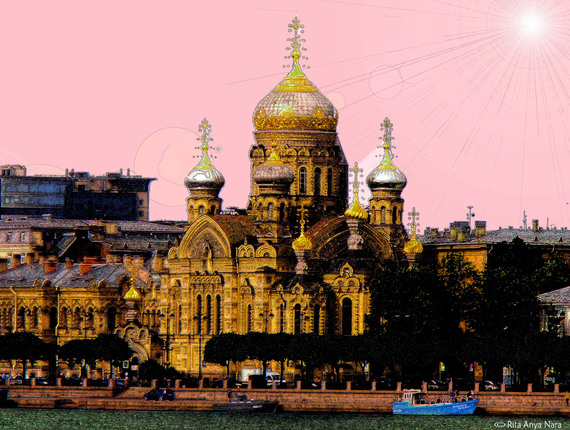 Raspberry swirl meets dark chocolate and caramel. (St. Petersburg)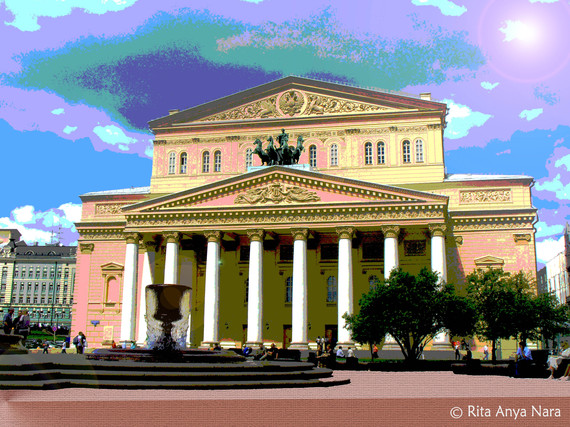 The Bolshoi ballerinas aren't allowed to eat -- but you can gorge on their pastel palace. (The Bolshoi Theater, Moscow)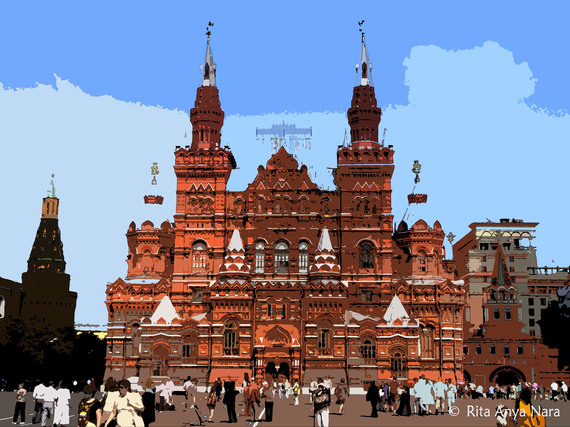 Russian take on the Gingerbread House? (Red Square, Moscow)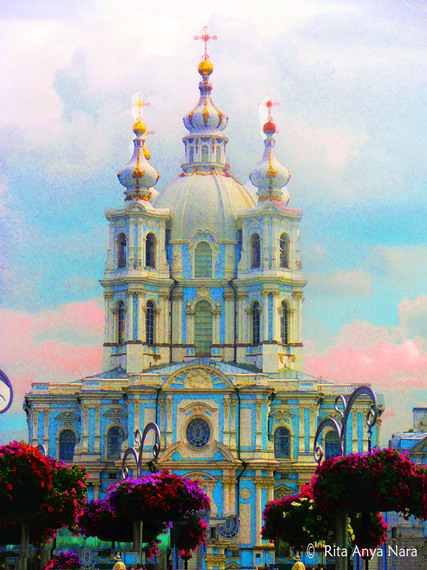 Somewhere, a wedding is missing the top of its cake (Smolniy Convent, St. Petersburg)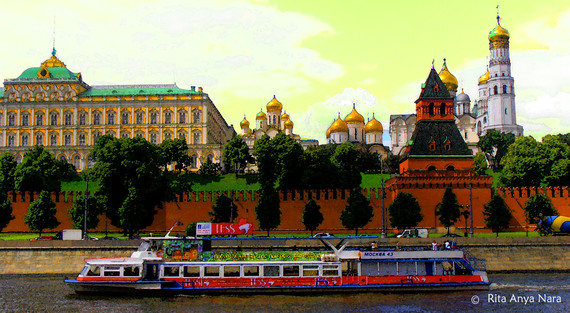 Pour me a river of chocolate syrup to enjoy this one (Neva River, Moscow)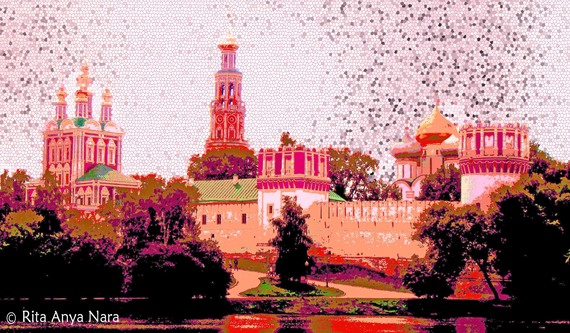 I would like my three scoops of scenery with extra sprinkles, please. (Novodevichiy Convent, Moscow)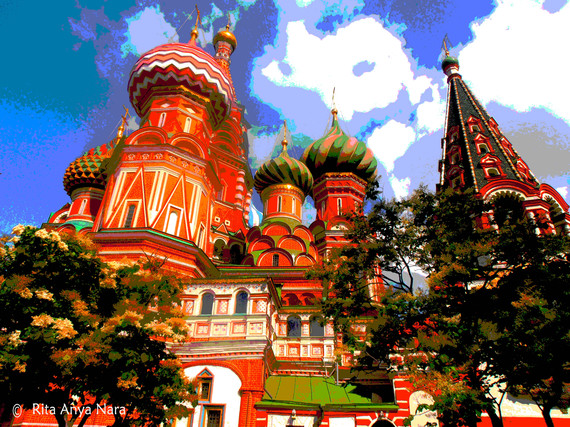 Another cupcake, please -- just go easy on the frosting. (St. Basil's Cathedral, Moscow)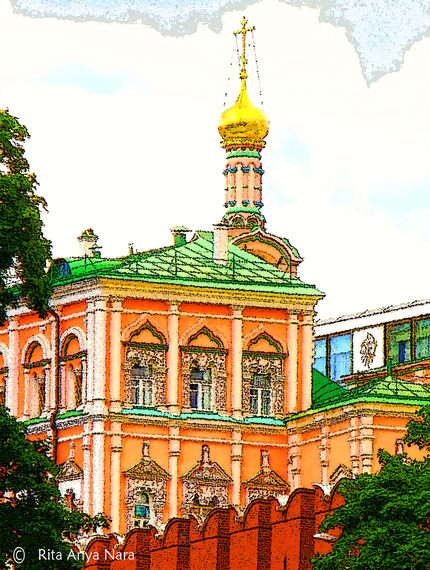 This peach pastry just needs some vanilla wafers (Kazan Cathedral, Moscow)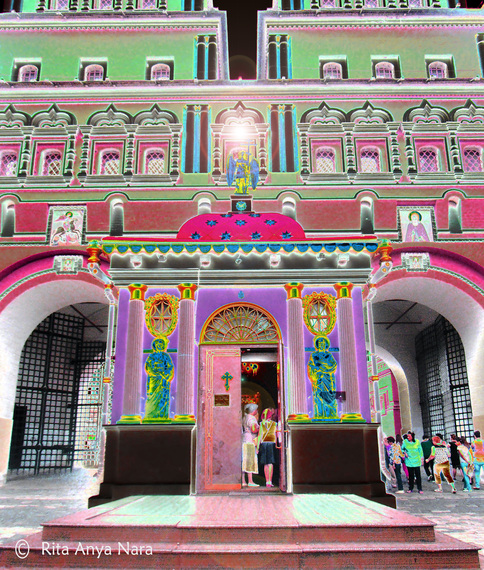 Jell-O has never tasted this good (outside Red Square, Moscow)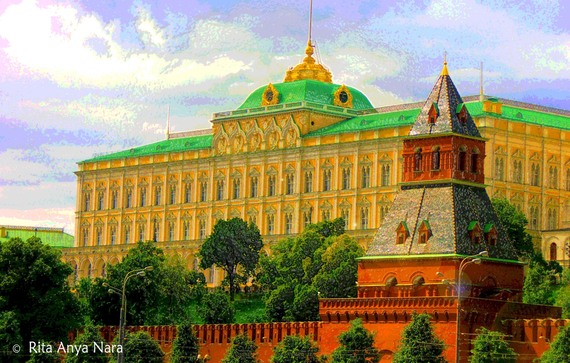 Forget the mint icing; I'll take this one with brown sugar (Red Square, Moscow)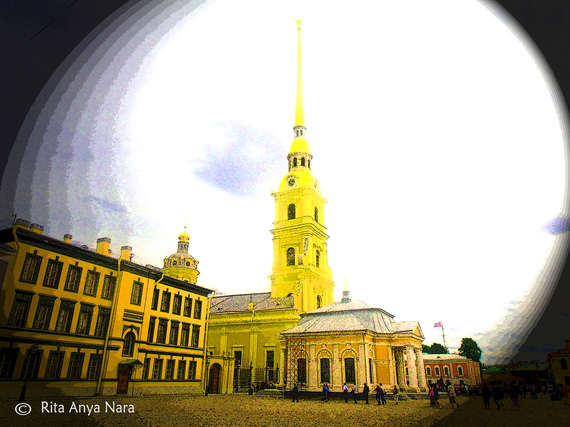 A spy's fantasy of the perfect lemon tart? (Peter and Paul Fortress, St. Petersburg)
Disclaimer: I am not responsible for any toothache you may have after viewing these photographs.