Casablanca isn't known for being gorgeous. It's frequently overshadowed by other, more aesthetic Moroccan cities -- Marrakech, Fez, Rabat -- and doesn't have that expensively beautiful feel of Dubai, Tehran or Doha. Most people have forgotten about the movie that made it pretty and chic. So what? I've come to the conclusion that all Casablanca needs is a little color -- and a lot of Photoshop. Will artists across the city be offended by one tourist's over styled photographic impressions? Maybe -- but when a girl can't waltz past the mosque down to the medina in a short skirt and a tank, she feels compelled to doll up the city instead.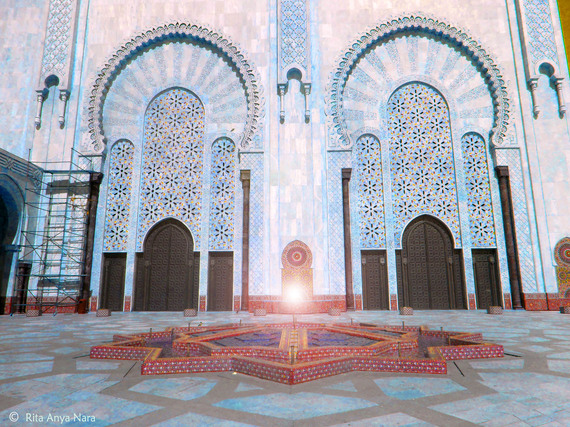 Is this really the courtyard of the austere, somber Hassan II Mosque? I'm feeling it now.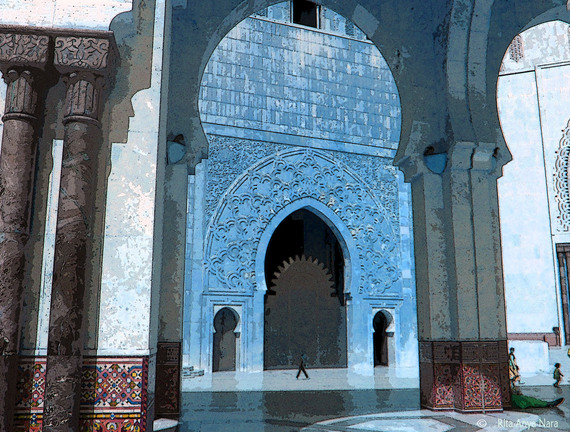 Sitting right on the ocean, this fabulous mosque needs a lot more blue and a lot less of that bland green.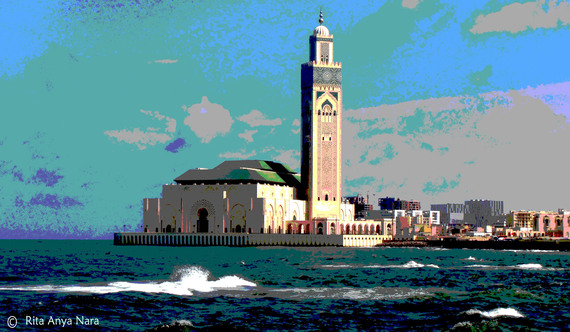 Locals on the beach look so much better using smudge stick and poster edges filters.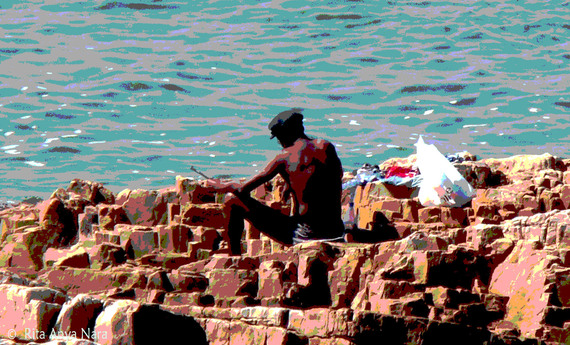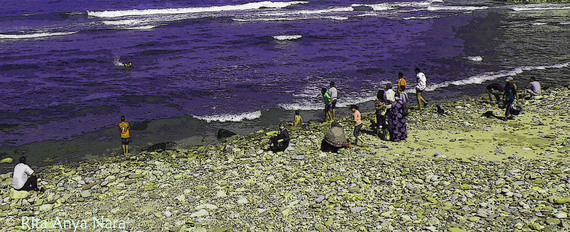 When the city streets feel a little too chaotic, locals try to stay on the beach - and I start wishing I was actually a legitimate artist.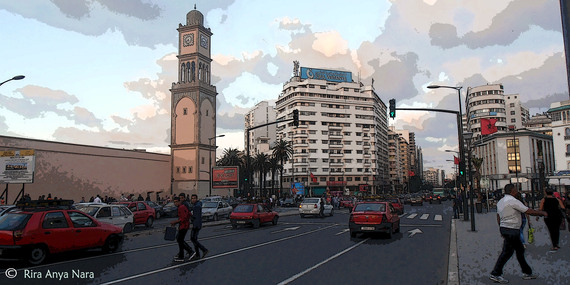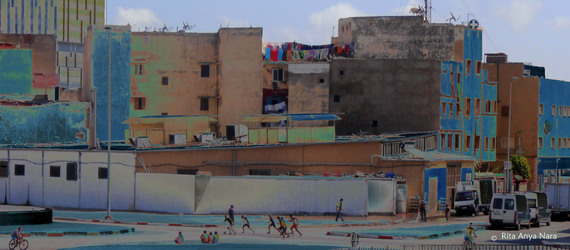 There are ways to feel artistically inspired when touring the better parts of town.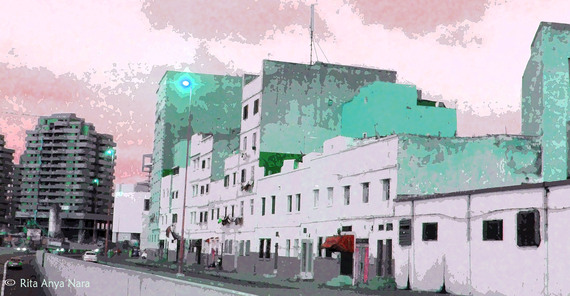 My hotel host has never heard of Photoshop, and thinks I'm out of touch with reality.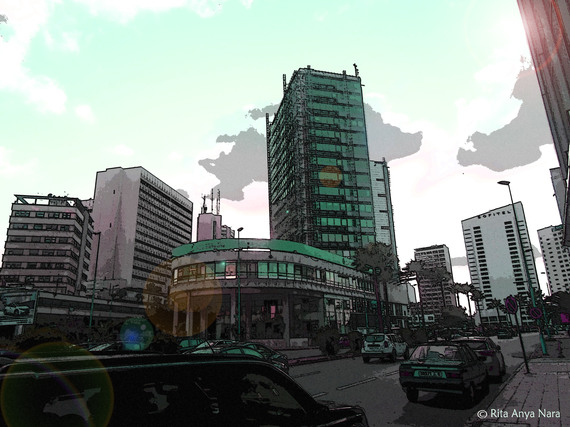 It's easier to forget about flying over part of the Sahara when the sky is purple.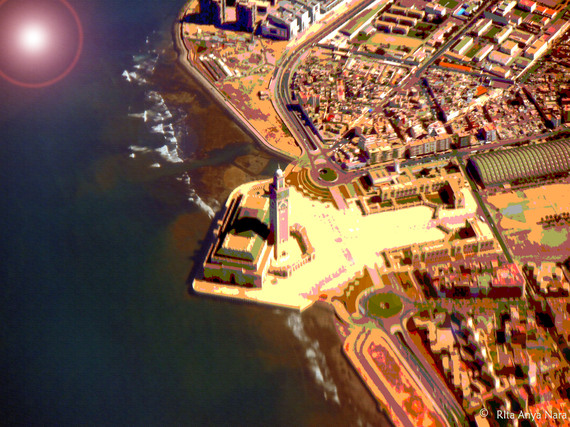 Casablanca, I love you. If I ever remake the movie on YouTube, I'll do it with every color of the rainbow you never see, because your sun is always shining.