When I think of Barcelona, Spain the thought of Antoni Gaudi, the Catalonian architect born in 1852, always comes to mind. After all, the city is covered in the man's work. In fact, Gaudi's work over the years has irrevocably influenced the face of Barcelona architecture like none other before or after.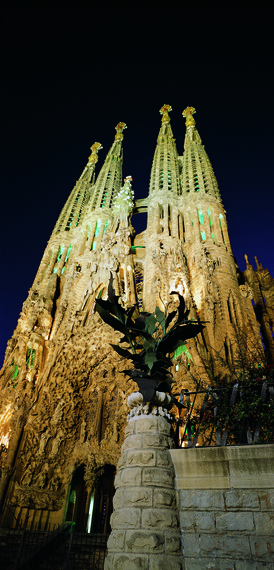 Then I think, well, I want to be free to explore the city at my own pace so what vehicle in my mind matches up to a freewheeling trip that matches Gaudi's. Okay, well what comes to mind is the ultra sexy 2015 Audi S5 Cabriolet a little car just looking for some action. The seats will hug you as go for a ride and while the backseat is small, the driver and passenger seat design couldn't be better.
The 2015 Audi S5 is based on the A5 and A4 sedan and the S5 with its convertible top couldn't be more fun to drive with sleek styling and clean lines making it not only notable behind the wheel, but a real looker too.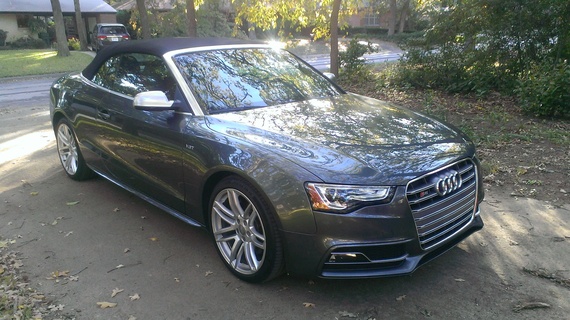 The real competition here for this Audi is the BMW 435i, both are sexy cars and most people prefer one or the other, more for name recognition than anything else.
The 2015 Audi S5 Cabriolet 3.0T Quattro S tronic has a V6 engine with 333 horsepower and 325 pound-feet of torque. Add in the quattro permanent all-wheel-drive with seven-speed S tronic transmission and electromechanical speed-sensitive power steering and you have an impressive machine.
Drive this impressive little Audi and wowed, and back to Gaudi, you will certainly be wowed there too, let's take a look at your stops while on your visit.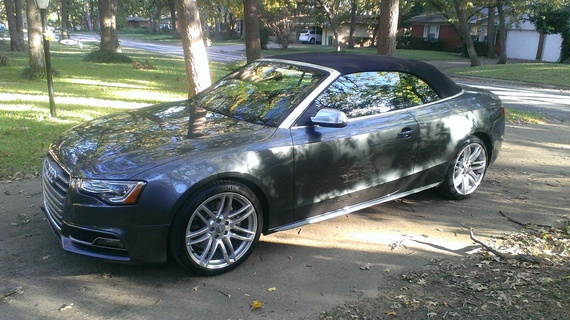 Influenced primarily by nature, Gaudi played with a bevy of curved construction stones and twisted iron sculptures that are today one-of-a-kind in Barcelona and you're not likely to see it anywhere else in the world either.
He used colored tiles, often red, arranged in mosaic forms to add splashes of color and dimension to his work and you will find these whimsical touches on buildings and homes all around his beloved city.
Because Barcelona is all about boasting Gaudi's prowess, a tour of at least a few of his most famous buildings is where to begin.
If you're not sure where to start, for first-time Gaudi newbies or even Gaudi-ophiles who haven't been, the place to begin your exploration is Gaudi's church (or the one he started designing) called La Sagrada Familia Basilica.
Even though the man has been dead for many years, the cathedral of La Sagrada is still unfinished and folks are still arguing about the final stages of this great work of art.
What would Gaudi want the finished product to look like they wonder?
Indeed, Gaudi's work during his lifetime, and certainly now, are admired around the world and if you have never seen one of his works of art you will know it by sight the second time.
Want to learn about the master architect on your own Gaudi tour, here's where I started my visit learning about the intricate designs and colors that this man embraced.

La Sagrada Familia Basilica
La Sagrada Familia Basilica is by far the most visited tourist attraction in Barcelona.
While it is a gothic cathedral, it is also much more. By more meaning inside the cathedral there is also a museum, a number of exhibitions and children's workshops are even held from time to time on various subjects.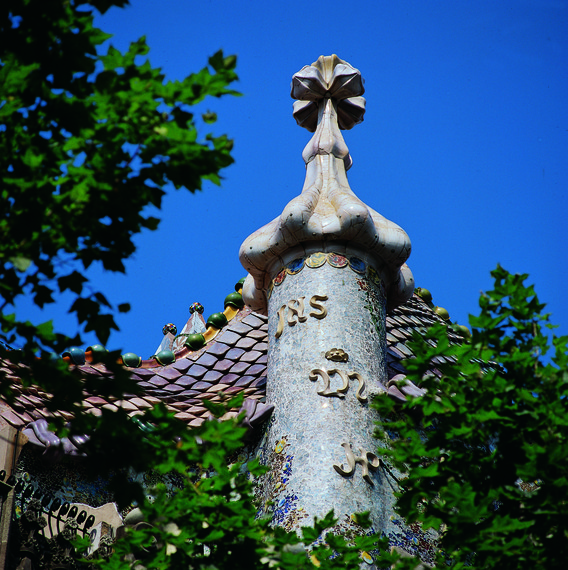 The Museum began in 1961 in the half-basement on the Passion façade and in both the museum and lining the church walls are drawings, photographs, liturgical furniture and models either restored originals, replicas of originals and new ones that are on display.
You can also see the model-makers' workshop where Gaudí's original models have been restored so that current architects are held accountable for getting the Gaudi project just right even year's later.
When visiting La Sagrada Familia Basilica notice the difference between the front and the back of the building as both the color of the stone and the construction of the old versus the new sections are noticeably different.
When Gaudi died in 1926 he was still chipping away and working on the construction of the still unfinished cathedral. However, during the last 15 years of his life, he planned much of the future architecture of the church so that it could continue to be built after he was gone. He did this by combining geometrical forms of various shapes and sizes thereby developing a system of proportions applied to all the dimensions and elements of the church.
With the unusual shaped stones however, it seems that many believe this was merely an interpretation of what the architect "might" have intended to create. Not surprising, there is a lot of controversy in the ongoing construction as new creators try to interpret his work.
Folks line up every day of the year from around the world to visit the Basilica today, after all how often do you get to enter a building that has been under construction since 1882.
Even more puzzling is that it is not expected to be finished for at least another 30 years.

Park Guell
This is as Gaudiesque as it gets in Barcelona and you could spend the day. It's a park with buildings, sculptures and tile work designed by Gaudi. Gaudi's old home is located in Park Guell and is open to the public. Inside the park a number of artists have set up booths and stands to sell art work and jewelry that in some cases depicts Gaudi's flamboyant style. Also notice the serpentine ceramic bench, water fountains and the Hansel-and-Gretel-style houses that Gaudi also designed inside the park.
Casa Batlló
Casa Batllo is one of the most interesting and unushttps://blogger.huffingtonpost.com/mt.cgi?__mode=view&_type=entry&blog_id=3#ual houses in Barcelona and hard to describe - in other words, you have to see it to believe it. This place was actually renovated by Gaudi in the first decade of the 20th century and for all his unfinished work, this was a project he did complete both the exterior and interior. Stunning in its design, it was built between 1904 and 1906 and is said to be the most "emblematic work of the brilliant Catalan architect."
All stone and glass on the facade and colorful like a funhouse the exterior walls are designed in such a way as to look wavy topped with lime mortar and mosaics in a variety of bright colors.
For me, just exploring Gaudi for the first time I wanted to open yet another piece of the puzzle of his mind. His work is a cacophony of shapes, colors and light constantly playing on one another in what has been called a pre-empt to the theory of rationalism.
La Pedrera
On the street called Passeig de Gracia, La Pedrera, also called Casa Milo, is less opulent than Casa Batllo, but it's all Gaudi. There are concrete and twisted iron balconies that were meant to grace the likes of a residential building when built. Now the building is owned by a local bank hosting art exhibitions and concerts.
NOTE: This author does not and will never take any money from any automotive brand or destination/restaurant/activity, etc. in exchange for coverage, the views are strictly the author's opinion.