As Halloween is right around the corner, that means that "Dia de Los Muertos" (Day of the Dead) is coming up too. Celebrated on November 1 and 2, Day of the Dead is one of the most popular and fascinating cultural holidays dating back thousands of years. The festival is celebrated mainly in Mexico and among Mexican-Americans in the United States.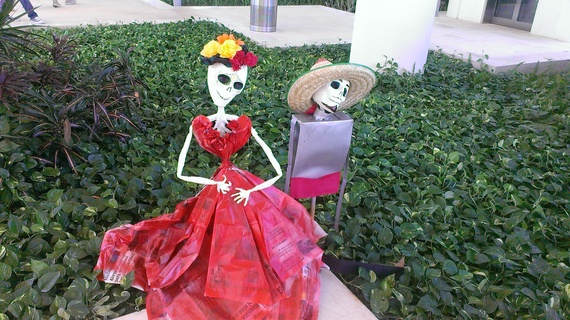 And, even though both Halloween and Day of the Dead are just days apart, there are many differences. For example, while death is a largely avoided topic in the United States, in Mexico, the "El Dia de Los Muertos" is a fascinating holiday for visitors traveling abroad. With its mix of pre-Hispanic and Roman Catholic rituals, "El Dia de los Muertos" is an illustration of the combination of pre-Hispanic and Spanish cultures that have come together to define the country and its people.
Although in the Unites States death is a sad moment when people grieve and mourn the loss of a loved one; for Mexicans, death is not the end of the road, yet an intermediate phase in the cycle of life.
So with that in mind, head down to Mexico for this year's "Dia de Los Muertos" and consider doing it in the 2014 Ford Fiesta. A good place to travel for a Day of the Dead celebration is Mexico's Cancun area where indeed, you can expect a destination that is so much more than just drinking on the beach these days.
Driving to the beat of this happy car, the 2014 Ford Fiesta will lift your spirits and is a fun drive. Either in a sedan or hatchback, the interior is well-appointed with a number of features that go beyond the subcompact moniker.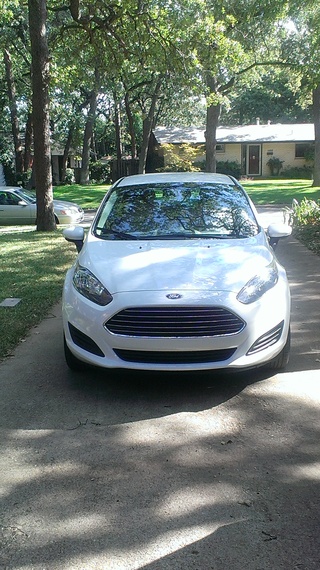 New in 2014, features that have been added include the ST trim level with a stronger engine translating into sportier. Also added; the turbocharged three-cylinder and a chance to opt for the MyFord Touch interface.
Reintroduced in 2011 and with notable stand-out standard features, the Ford Fiesta competition includes the 2014 Chevrolet Sonic, Hyundai Accent and Kia Rio.
Available in two body styles and four trims, you can opt for a four-door sedan or a four-door hatchback with S, SE or Titanium trim levels or the ST sporty model in the hatchback only.
Under the hood, the 2014 Ford Fiesta offers a base 1.6-liter four-cylinder engine with 120 horsepower and 112 pound-feet of torque; the Fiesta SE comes with a turbocharged 1.0-liter three-cylinder engine offering 123 horsepower and 125 pound feet of torque or the ST turbocharged 1.6-liter four-cylinder engine cranks out 197 horsepower with 214 pound feet of torque.
All said and done, the 2014 Ford Fiesta is one snazzy subcompact option with hip, metallic accents, a nice cushy dash and a sturdy feel all around. Also take note of the ambient lighting in the SE, Titanium and ST trims. A real find in this class, the 2014 Ford Fiesta makes no bones about getting on the highway with ease and getting you where you need to go with tight handling and a smooth efficiency needed for an impressive show.
Where to stay when you arrive in Cancun, when I was there last year for Day of the Dead I stayed at the Westin Cancun and the very hip Aloft Cancun with a nice pool deck offering great views all around and a perfect central location.
If you have not been to Xcarat that is definitely a great place to visit for Day of the Dead celebration as they do it up right. An amusement park on the ocean, Xcarat will give you an overall view of Cancun and what its history is too. It was where I was introduced to wines of Mexican and the wine from this country's wine regions are exceptional.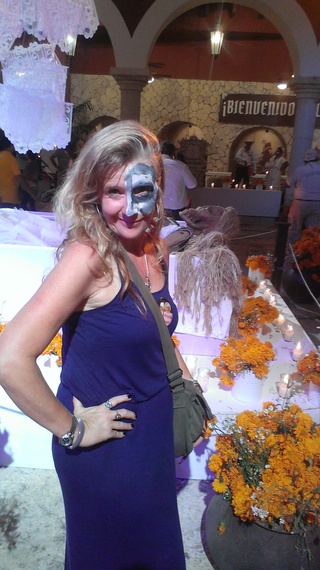 Cancun's shoreline recently underwent a $71 million makeover too and that features 1.3 billion gallons of sand brought in to renovate the Hotel Zone's seashore.
Another must-see is the new Maya Museum that just opened late last year with three exhibition halls and 14,000 skeletal remains discovered in the nearby Tulum underwater caves.
There are a number of Mayan pyramids to visit, but the remote ones are the best. I recommend Coba, you can still climb to the top if you're brave enough and it's a great view if you're not afraid of heights.
Finally, take in a local Temascal, better known as a sweat lodge in the United States. Get in touch with your inner self while spending time in this Mayan region that is home to Day of the Dead as well as some amazing local traditions.
Some of the Day of the Dead traditions include:
People wear wooden skull masks called calacas and dance in honor of their deceased relatives;
Sugar skulls, made with the names of the dead person on the forehead, are eaten by a relative or friend;
Pictures of the deceased are placed on Dia de los Muertos altars with the deceased person's favorite food and drink;
Families often spend time at the cemetery with loved ones on this day, bringing food and drink along with all the other necessities for a picnic.