There are many things to do while visiting New Mexico, but first and foremost the state is an outdoor lover's paradise offering great views for hiking followed by, perhaps a special meal or two featuring a cuisine that combines a variety of local cultures.
Driving through New Mexico is also an experience giving you the freedom to do what you want when you want to do it. And no vehicle is better for road trips than the 2014 Cadillac ELR.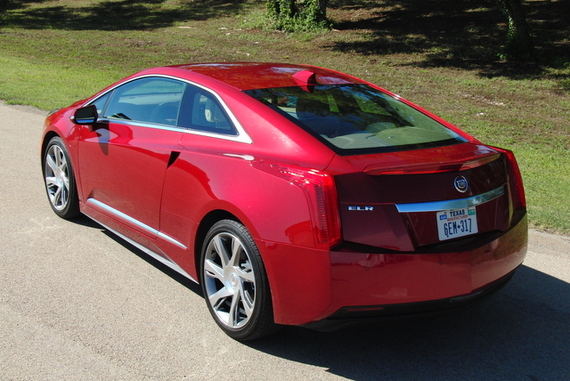 For folks who thought that the always prestigious Cadillac couldn't find and eco-friendly appeal, time to think again because the 2014 Cadillac ELR offers a green element that's a plug-in hybrid. Not for the faint hearted though, the asking price still skews higher than some of the other eco- cars on the market at around $80,000, but of course, you do get what you pay for here too.
It's an all new plug-in hybrid coupe and competition for this Cadillac runs the gamut including the 2014 Chevrolet Volt, 2014 Porsche Panamera S E-hybrid, Tesla Model S, 2014 Audi A5 or the 2015 Jaguar F-Type so indeed, the option range is mind-boggling.
With an electric and gas combination this luxurious brand's newest offering makes a smaller footprint on the Earth, thus proving you don't have to look crunchy to be crunchy in the world of high-end auto shopping.
The 2014 Cadillac ELR two door-coupe will give you 82 miles per gallon in EV mode with the gasoline only being 33 miles per gallon. Accommodate four passengers, but better just two, there is only one trim, but with plenty of standard features.
Under the hood the 2014 Cadillac ELT is front-wheel-drive with an electric motor offering the driver 157 horsepower and that's 117 kilowatts with 295 pound-feet of torque. As for how the electric motor does its thing there is a 16.5-kilowatt-hour lithium-ion battery pack and when the battery is close to being used up then an 84 horsepower, 1.4-liter four-cylinder engine with fuel steps in to get the electric motor going again.
There are also four driving modes to choose from; Normal, Hold, Sport and Mountain and this gives the vehicle powertrain better performance as needed.
With all hybrids the battery being charged and recharged when needed is paramount, with the Cadillac ELR this is done during the process of driving. However, in order to get the full charge from the battery you do need to plug-in to the 240-volt power source and then after about five hours on an empty battery you are ready to go again fully charged. Overall, with a full charge of the battery you get roughly 35 miles.
As for where to go with your set of green wheels, begin with cuisine in New Mexico. For eating, the city of Albuquerque offers some of the best in show combining the best Native American, Mexican and Spanish dishes and always adding the "state fruit" the chile pepper. Beginning with the long, green pepper often smothering foods such as enchiladas and the like, you will also find the green pepper served roasted, peeled and even frozen.
Red chilies are also abundant in New Mexico cooking most often harvested after having been left on the vine to turn a deep red. After harvest, the chilies are strung into ristras to dry before being made into a smooth sauces topping everything from huevos rancheros to tamales and enchiladas.
A true southwestern city, Albuquerque is often a first stop for nature lovers to the states. It is here visitors will find not only the a good about of the state's culture and heritage, but also Albuquerque gets about 310 sunshine days every year meaning perfection for most outdoor activities.
Key to Albuquerque is the high desert air that always has a tinge of sage and piñon and that means perfect for hiking excursions, particularly into the Sandia Mountains. In area as well there are also stunning geological formations combined with the chance to uncover fossils, petroglyphs, petrified wood and even ancient ruins. Wildlife that is often seen includes deer, hawks, snakes and always birds.
In fact, for birders, there is an unlimited number of birds to identify making the Albuquerque area an ideal destination for birders with a ranking of number four in the United States for the diverse numbers of birds that can be found here in the area.
This is, in part, due to the geography since from the Rio Grande River Valley, which is 5,000 feet to the Sandia Mountains at a 10,678 feet- elevation, many ranges of bird species can be found.
New Mexico is also home to the Albuquerque International Balloon Fiesta, which began in 1972 with just 13 balloons and has now expanded to over 600 balloons.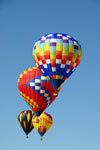 Taking place in October, it takes about two hours for the hot air balloons to launch. Balloon Fiesta is said to be not only the largest ballooning event on earth, but also the most photographed event on earth and the largest annual international event held in the United States with over 100,000 people attending each year.