On a recent trip to Seattle I was introduced to not only the cool things to do in that city, but also the equally cool 2015 Lexus NX, a luxury compact crossover featuring versatile capabilities and intuitive technology that includes two powertrains. There is the Lexus-first 2.0-liter turbo engine and a 2.5-liter Atkinson-cycle hybrid engine.

The Lexus folks say too "this compact SUV is more than a new type of crossover, it is a new way to cross boundaries."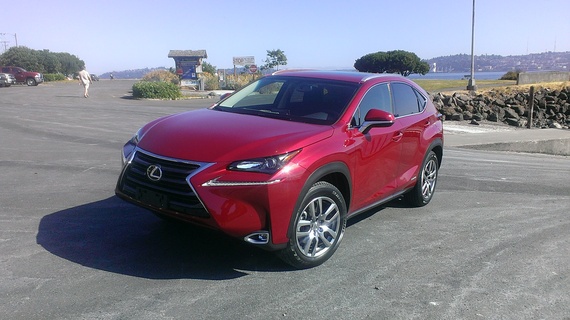 Whether it is the Lexus NX 200t, 200t F Sport or the 300h the Lexus folks have got you covered with a platform loosely based on the Rav4.
Expected to sell about 36,000 per year when introduced for 2015, the Lexus NX is an all-new model with competition including the 2014 Audi Q3 and the 2015 Mercedes-Benz GLA-Class.
As for Seattle, well, it was bright and sunny when I visited and let's face it, the city is just cool.
Indeed, what could be more fun than a trip to Seattle? Thoughts of coffee buzzes, computer genius protégés, Seattle Seahawks, the Space Needle and good wine taunted my mind as I found the perfect starting point; downtown and just a short walk to the needle.
Seattle has a real charm and appeal, an eclectic city with a cool vibe you will feel instantly. It all started when the city became popular in 1962 after hosting the World's Fair. In fact, that's where the Space Needle came from -- all 605 feet of it. It was built to show the world "the city of the future" and it has made a permanent mark on the Seattle skyline ever since. There is also a restaurant at the top of the Space Needle that rotates every hour providing awesome views of Puget Sound and the Cascade and Olympic Mountains. Around the Space Needle there are museums and a small amusement park, indeed, lots to keep you amused as you tour the area and discover some of the neighborhoods and historic districts. Even better, there's a monorail that takes you back and forth from one end of town to the other.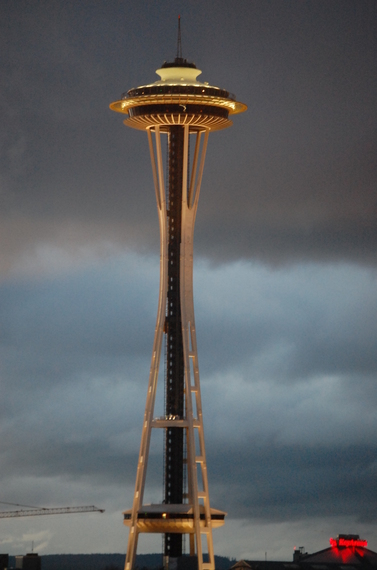 One must-see is the 90-minute Underground Tour. It's all about going back in time at what Seattle used to be via a historic, guided walking tour. Taking visitors beneath the city's sidewalks of Pioneer Square and other historic districts you travel through subterranean passages discovering what was, at one time, the actual roadways and first-floor storefronts of the old city. Of course, this was all before the great fire in 1889 that destroyed Seattle's downtown.
Many of Seattle's neighborhoods are still intact from times gone by and to visit is to get an idea of what the city once offered. Pike Place Market is the oldest continuously-operated farmer's market in the United States. It is also located in a nine-acre historic district in the heart of downtown.
Pioneer Square is another oldie, but goodie. Located on the southern fringe of the downtown business area, there are 20 square blocks of Victorian Romanesque buildings. It is also in this area where most of the museums, art galleries and restaurants come to life.
Seattle is a true mix of laid back and casual, influenced by the nature that surrounds it, but at the same time it's a cosmopolitan feel that comes from not only the wine scene, but the blend of art. You've got everything from major opera, symphony and ballet to small independent resident theater companies. Unique in Seattle too is that you can spend the day hiking or skiing and then spend the night enjoying world-class entertainment and cuisine. The Belltown neighborhood is a worthy day spent and it's just north of Downtown. Billed as a haven for yuppies and scenesters, the see-and-be-seen restaurants, art galleries and upscale boutiques have made a place in the hearts of tourists and locals and especially on the weekends. Take in Olympic Sculpture Park in Belltown, its nine acres and a branch of the Seattle Art Museum with waterfalls and fishponds giving way to handmade pieces of art scattered among the grass and water features. BLVD/Roq La Rue offers another take on the Seattle art scene with surrealist pop art and some of the more urban (aka forgotten street art) that was the root of Seattle not long ago. Often forgotten these days, urban grunge art does still exist and is worth a look see in this topnotch gallery.
Ever since wine has become cool Washington State has become even cooler with local vineyards quietly blending some of the finest. There are a number of vineyards in the Seattle area where you can try the vino and see for yourself and the limo wine tours are a weekly excursion to nearby Woodinville Wine Country. With highlighters showcasing JM Cellars, Brian Carter Cellar, Northwest Totem Cellars, Delille Cellars and Hollywood Hill Vineyards it's safe to say even after you're back home when you see a Washington State wine on the menu you'll want to try it.
Seattle is a city that caters to the healthy and the eco-friendly and there is one thing true about this northwestern city; you won't go home tired, but you will go home energized hoping to keep that Seattle "buzz" for a long time to come.