It's hard to believe that It's Always Sunny in Philadelphia is in its 10th season-- thinking about that makes me feel ancient, and I'm only 23! The show that's brought us Green Man, Day Man, rum hams, Fight Milk, Rickety Cricket and Charlie work doesn't appear to be slowing down in quality or popularity, so we can only hope that the Gang will continue to entertain us with their exploits for many more seasons to come. In the meantime, load up on riot punch and explore the Gang's version of the City of Brotherly Love (even though there's not exactly a ton of brotherly love in the show...)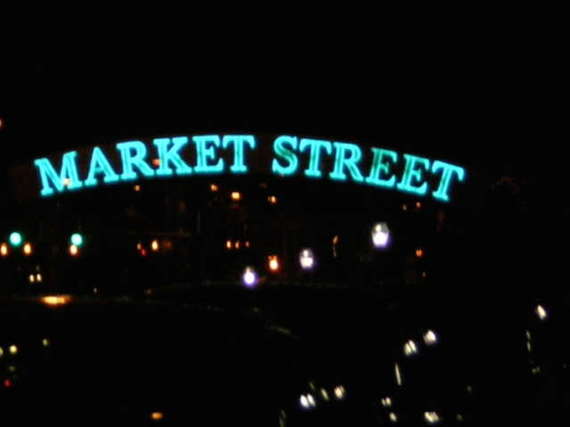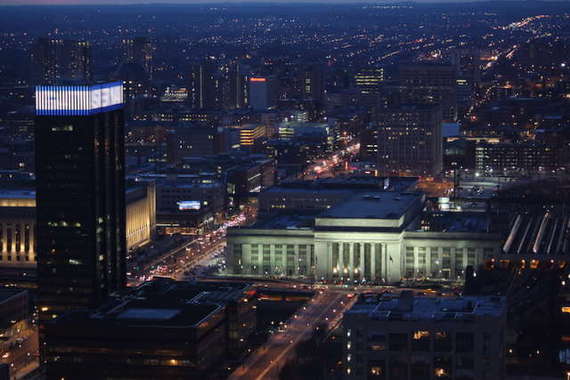 The show's distinctive opening credits take us on a tour of Philly. If they look like they were shot on a crappy camera out of a moving car, that's because they were! Cruise around the city to some of the memorable locations, like Lincoln Financial Field as seen from I-95 (the gang also tries out for the Eagles here in an episode), Penn"s Landing, the Benjamin Franklin Bridge, Boathouse Row, Logan Square, and 30th Street Station-- bonus points if you play the ironically cheesy and peppy theme song the whole way!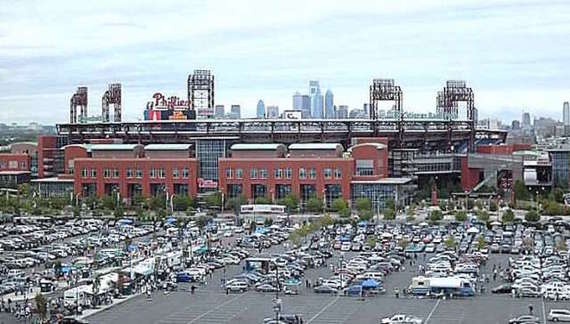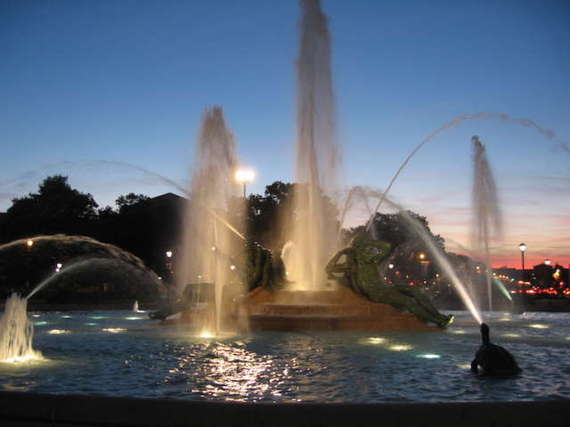 Relive the World Series Defense (and attempt to scale the facade or run onto the field) at Citizens Bank Park, work on your slapshot like noted jabronis Mac and Charlie at Rizzo Rink, show off your sweet roundhouse kicks at in a karate tournament at the Marian Anderson Rec Center, and visit Dee and Dennis's real dad at Bruce Mathis's Office. You can also throw some change in Swann Fountain like Dee (I don't suggest peeing in the fountain like Frank...or picking the change out like Charlie!)
In "The Gang Wrestles For The Troops", Dee sends Artmeis to meet with the Solider as Desert Rose at Pub & Kitchen. Or, if you're in the mood for something a little classier, Farmicia is the actual location of the hoity-toity gin bar where the Gang gets sushed, the award-winning Suds is actually Alla Spina, and, of course, we can't forget Dave & Busters. Don't even think about trying to use your Power Card at TGI Friday's though.
The Philadelphia Arts Bank is where Dee and Mac take little DB (aka Dumpster Baby) to meet a casting agent, and the Historical Society of Pennsylvania is where the gang fights to get Paddy's Pub declared a historic site for its role in the American Revolution.
Want to pick up some chicks? Head to Bertolino"s Pharmacy, where Dennis meets the pharmacist who he is brainwashing with his "D.E.N.N.I.S." system... and where Frank poses as the irresistable Dr. Mantis Toboggan. Or if you're looking for a good time, check out the Helium Comedy Club, where Dee finally makes it big (or so she thinks) in "The Gang Breaks Dee".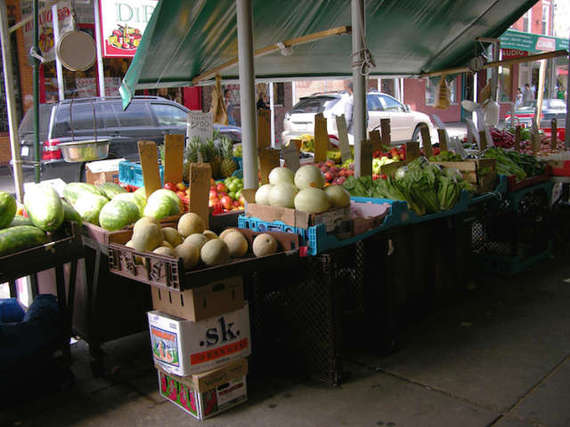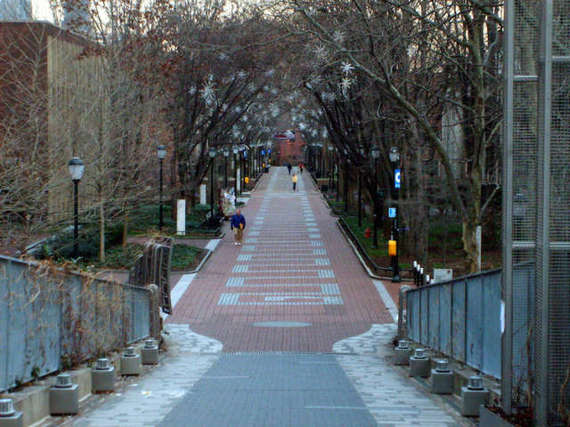 There's also the Italian Market, where they stop before their road trip to get furniture, a casette tape and a pear for Charlie from the "gypsies". You can visit the Strawberry Mansion Bridge from "Mac Day", and The Woodlands Cemetery is where they took Frank to look at his grave in A Very Sunny Christmas. And remember Locust Walk from the first episode? It's also where they took the poop to be examined from "Who Pooped the Bed?"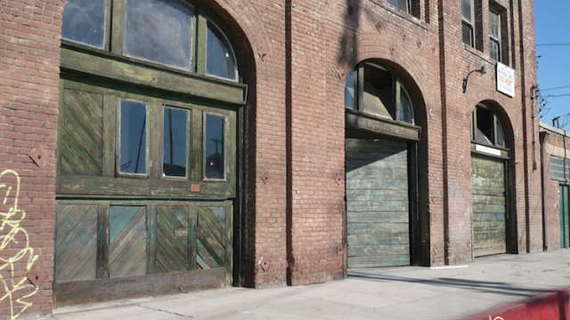 Most importantly, though, you're going to need a place to drink while in Philly. Since the scenes of Paddy"s Pub are filmed in LA and the bar isn't real (for better or worse, I suppose) you can at least stop by Mac"s Tavern, formerly Skinner's Bar, until it was purchased and renamed by Sunny stars Rob McElhenney and Kaitlin Olson (I still can't get over the fact that Dee and Mac are married in real life).
What do you think? Did we miss your favorite Sunny moment? Let us know in the comments below, and follow up on Facebook for more TV geekery!