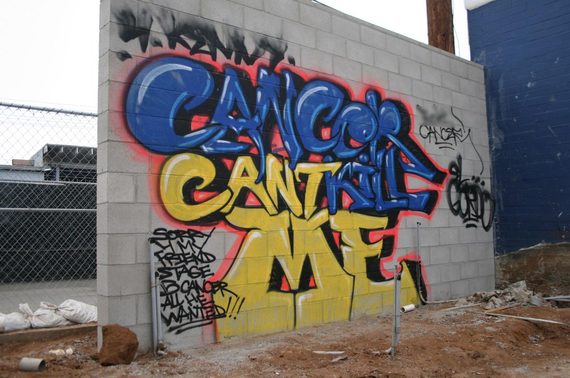 The owners of the Bagby Beer Company in Oceanside, Calif. arrived at work this week to find that someone had vandalized their in-progress building with a rather large graffiti display. But what started as a search for the culprit ended with a touching promise that the unauthorized work would be left standing.
It's every business owner's worst nightmare -- coming in to work only to find that someone has used a couple spray cans to mark their territory on the side of your building. Such painted scrawling has been the bane of law enforcement and small business for decades, and the owners of the Bagby Beer Co. had the same initial reaction as anyone else when they saw the paint on the dream brewery they had begun to build.
"This sucks", we told ourselves. We thought about the work and the cost that would be needed to restore the wall to it's previous state, what it meant that someone had so little regard for what we are trying to build. We wondered: should we expect more such vandalism episodes? Was there more we hadn't yet discovered? Did this mean we aren't wanted or welcomed in Oceanside? We called the Police to report it.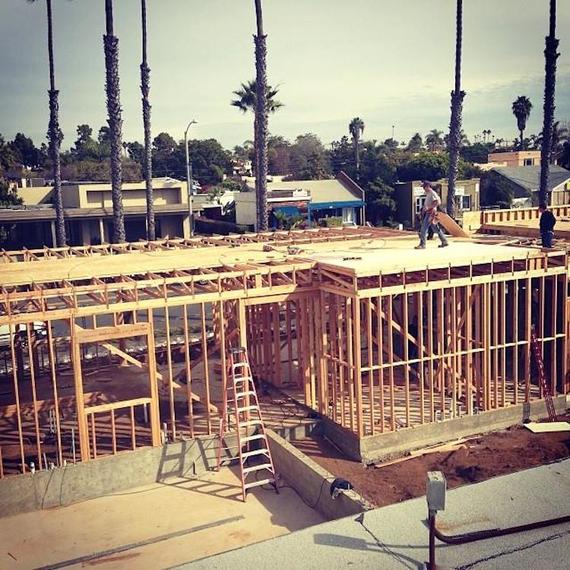 But then they actually took the time to read the wall. "Kenny - Cancer can't kill me," it read. They began to wonder who had put the graffiti there, and more importantly, why, when they noticed a few people who had come to take pictures of the vandalized wall.
At first, the trio acted like they knew nothing about it, but after promises from the owners that they wouldn't press charges, one woman spoke up.
Her eyes welled up, and in a hushed and broken voice she uttered "he's my husband". I was speechless. I asked if I could give her a hug, and then I did. We were all crying as she recounted the last several days with Kenny in ICU, battling his second round with cancer, how he had beat the disease once several years ago, how she believed he could do it again, but this time it is much worse. She told me how he is suffering, how they have been together nearly two decades, how their dream of having a child was shattered by the course of his testicular cancer, how adoption wasn't an option because it is too expensive (she's a teacher and he, a surfboard shaper). I invited them to take a closer look and get a better view; they hugged one another, and cried, and took pictures together in front of the wall.

And then she apologized. For defacing our property. She explained that the artist felt badly, but he knew it was a construction site, and that maybe the impact to us would be minimized. She told me how when Kenny saw a picture of the piece, he broke down crying. I was disarmed and forever transformed by her vulnerability and her honesty. The feeling of "why us" was - in an instant - replaced with gratitude. We are so grateful that we were given the opportunity to be touched by this incredible couple, to get to know their story, and to try - eventually - to find a proper, fitting, tribute to Kenny and his gallant battle with this annihilating disease.
It was then that the folks behind the Bagby Beer Company decided that the mural would stand as long as Kenny was facing his battle, and furthermore, they couldn't wait to meet him when he was released from the hospital this weekend.
The moral of the story? Well, the Bagby put it best:
It was evident to us that this "graffiti" was bigger than us. It told a story to which we all can relate, and in its honesty and boldness, did what so few of us have had the courage or means to do - "F*** Cancer" it says. Indeed. We couldn't agree more.
To read the entire heartfelt post, head over at the Bagby Beer Company's official blog.
Use Roadtrippers to find cool breweries all over America. Follow us on Facebook.