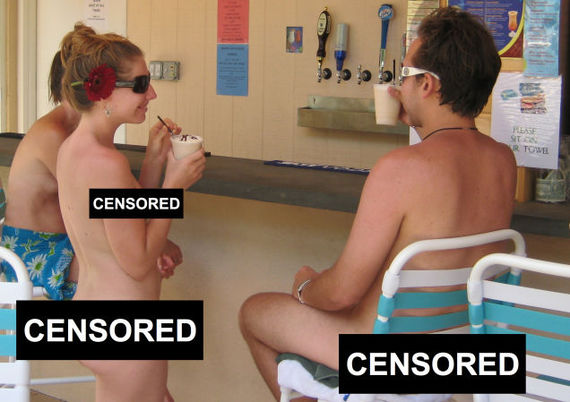 Fancy a beer in the buff? Let's be honest, who doesn't enjoy knocking back a brew while bare-assed? Well, Saturday, June 28th at Pennsylvania's Sunny Rest Resort you'll get the opportunity to get buzzed while going commando (sorry, that sounded funnier in my head).
Admission to the "Bare Beach Beer Bash" includes all-y0u-can-drink beer samples, and all you have to do is strip down to your birthday suit. The bash is from 1-5PM, after which there's a nightclub after-party. And trust me, no one does an after-party like a communal nudity resort.
Only 2 hours from New York is Pennsylvania's favorite clothes-free resort set amidst the lush Pocono Mountains. The resort offers 190 acres of hills, beautiful views and of course, loads of naked people. There's also daily entertainment for all ages, genders, races and body types. 
We encourage you to come and enjoy the Nudist Experience. We dress, and undress for comfort. Nudism is accepted and encouraged throughout the resort but required in the pools and spa. You can adjust at your own pace, letting the weather and comfort be your guide.
So, if casual drinking and communal nudity's your thing, then head to Sunny Rest Resort on June 28th, and you can say "Bottoms up!" with your bottoms out!