If you need a sugar rush to get your day started, then you'll love London's latest breakfast bistro -- the Cereal Killer Cafe. Started by twins/breakfast enthusiasts Alan and Gary Keery, the cafe is a tribute to all things cereal. Even though the cafe just opened on December 10, people have been eagerly awaiting the chance to mix up their ultimate dream bowl of cereal. You know, the one your mom would never let you have as a kid.
Now to answer what everyone's wondering: They've got over 100 different kinds of cereal, 30 kinds of milk (dairy and non-dairy), and 20 different additional toppings. That's like...a lot of different combo options. A large bowl will only run you about £3.50, plus a bit extra for toppings. The huge draw is that they offer tons of rare cereals, like Oreo-o's (which they apparently source from South Korea) and limited-edition Boo-Berry (only available at Halloween). Plus, they've crafted so-called "cereal cocktails," like the Double Rainbow, which is Trix, Fruity Pebbles, marshmallows and strawberry milk. Oh, and don't forget dessert: They've got Lucky Charms cheesecake, Reese's Puffs cake and more.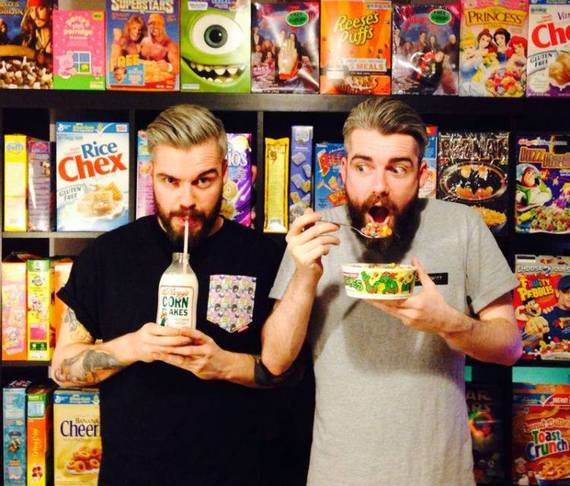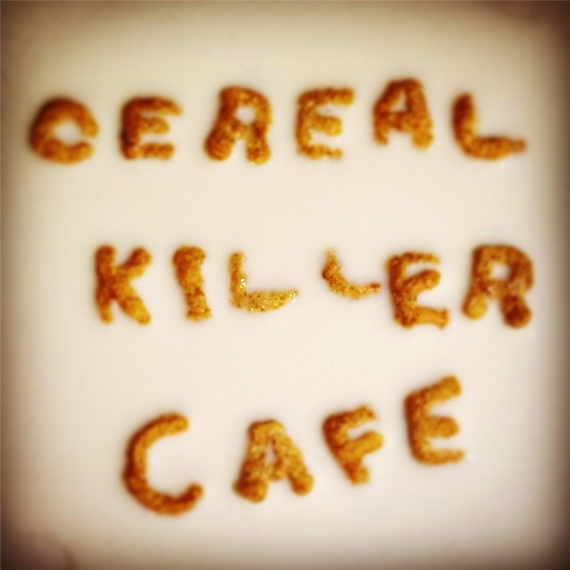 Entering the store is like stepping back in time -- with the framed vintage cereal boxes and the retro offerings, it's basically like being a kid again. They also sell cereal souvenirs (Frosted Flakes lip balm, anyone?) Obviously they're open for breakfast at 7 a.m., but they don't close until 10 p.m., so you can get lunch, dinner, or a late-night snack in as well. You never know when the craving will strike!