Fancy a a pint in an ex-church-turned-brewery? How about dinner in a "busteraunt"? These are just a couple of the quirky, recycled restaurants popping up all over America. Here are eight of the country's best offbeat converted restaurants.
1. The Church Brew Works, Pittsburgh
This Pittsburgh brewpub is housed in a deconsecrated Catholic church, and specializes in its four house beers: North German Style Pilsner, Bavarian Dunkel, British Special Bitter and rotating Blast Furnace Stout. After sampling each, you might feel divinely-inspired to make a confession!

Image Courtesy: Facebook
2. The Airplane Restaurant, Colorado Springs
Refuel inside this 1953 Boeing KC-97 tanker, now an aviation-themed restaurant. Visit Colorado Springs to snag one of the 42 seats inside this aircraft that has flown the world over, and read the menu for a history lesson.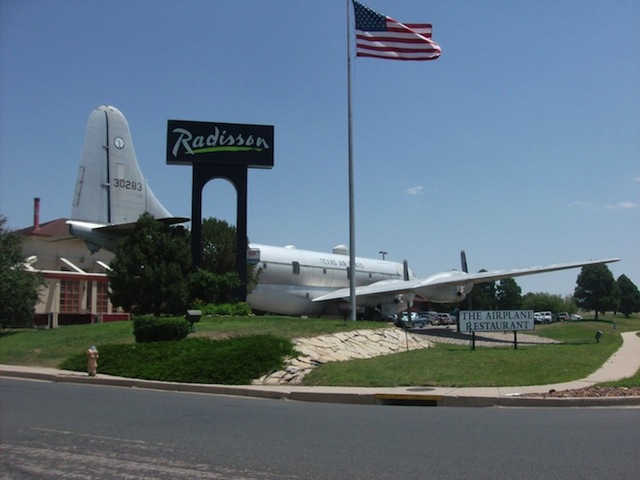 Image Courtesy: Wikimedia
3. Forbes Island, San Francisco
You'll earn your sea legs when you boat to this man-made floating island off the coast of San Francisco. It's one of the few places where you can sit by a fireplace while being underwater! Converted from a private floating home, the dining room is nautical-themed and features portholes so you can enjoy the watery view.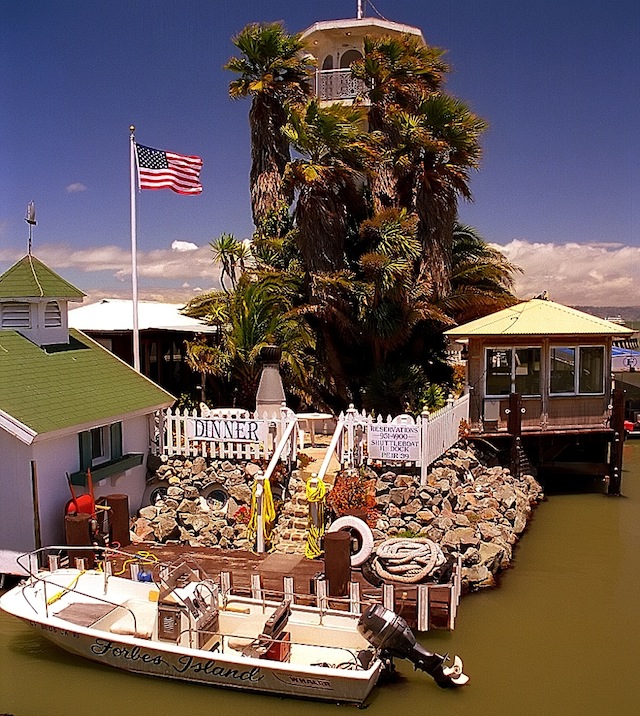 Image Courtesy: David Paul Ohmer via Flickr
Not exactly a food truck, Le Truc has customer seating aboard this school bus-turned-"bustaurant." Been awhile since you last went on a field trip? Throw a private dinner party aboard the bus, and you can be driven to prime locations around San Francisco to enjoy the view.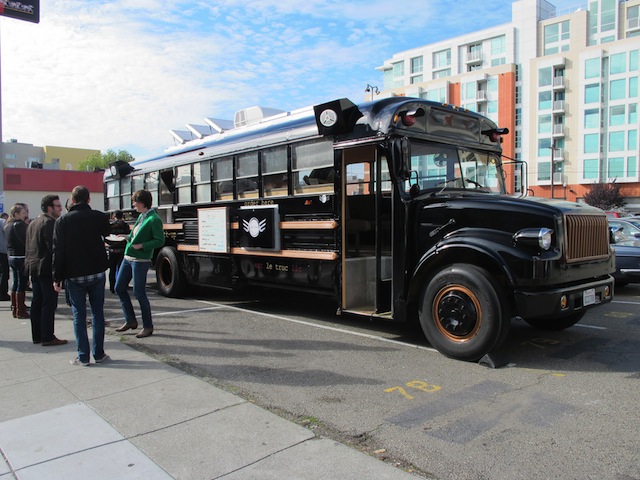 Image Courtesy: Gary Stevens via Flickr
You don't have to pull a great heist to gain access to this Chicago bank vault. Housed in a former 1920s bank, the old vault is now a snazzy cocktail lounge with gleaming copper safe-deposit box walls.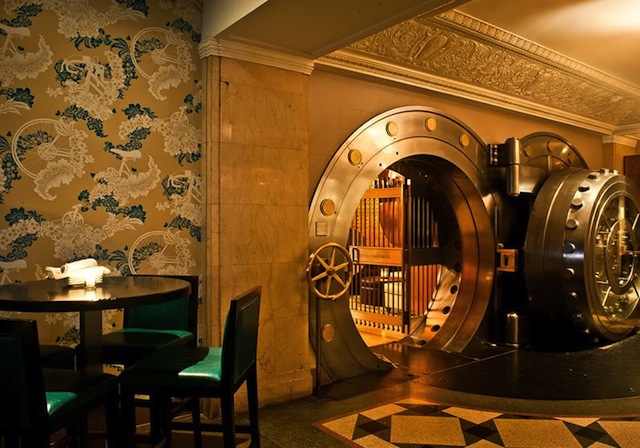 Image Courtesy: The Bedford
Originally used for storing coal, this former silo is now a restaurant with an extensive hot dog menu. Here you can chow down on a Silo Dixie Dog while enjoying a lovely view of Canada.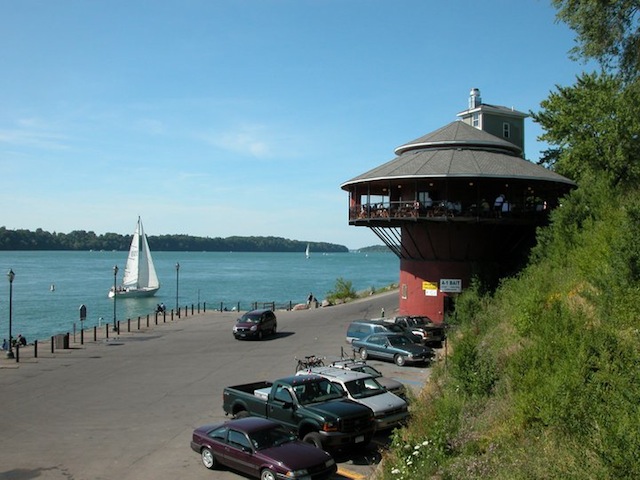 Image Courtesy: Facebook
Enjoy a luxury lounge experience in this former Boston drunk tank, now (fittingly) a cocktail bar. Vestiges of the old Charles Street Jail remain, however, with the original brick cell walls and tile floor are on display. Party underneath celebrity mugshots, in the footsteps of the drunk and disorderly.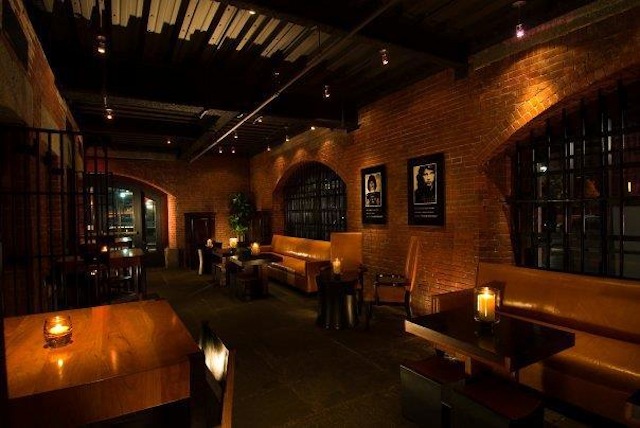 Image Courtesy: Facebook
The Luxury serves up modern American cuisine and a selection of fine wines. Pretty standard, right? Well, not really -- this restaurant is actually built from old shipping containers and bills its wares as "haute trailer cuisine." Shipping container architecture is quickly catching on for its durability and convenience, so check out this San Antonio restaurant to stay ahead of the trend.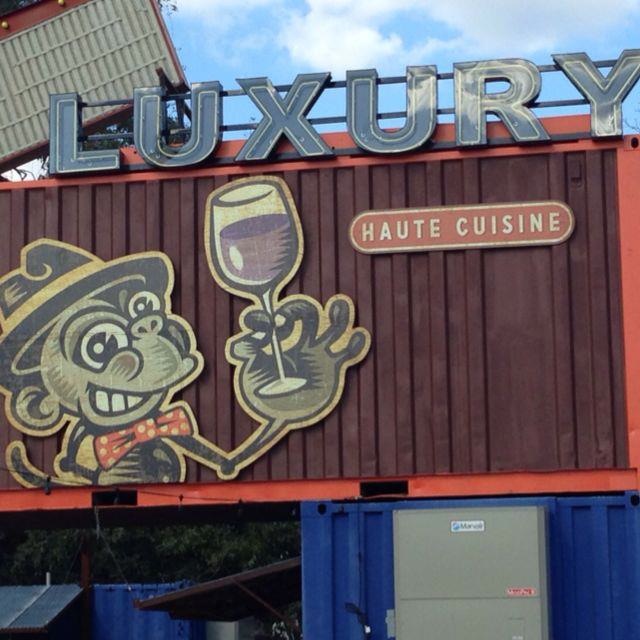 Image Courtesy: Facebook