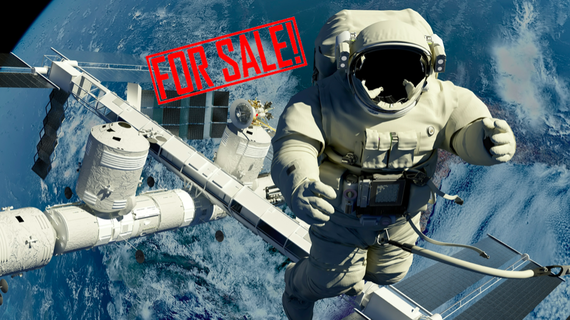 10 years ago, a cache of space swag was stolen from the Kansas Cosmosphere and Space Center. The U.S. Marshal's Service hunted down and confiscated tons of NASA space artifacts, including "a silvery-Mercury spacesuit, a fabric swatch from Apollo 13's astronaut couches, and a control panel from Russia's Mir space station." Now it's all being auctioned off.
The Houston Press reports that these space Austin-based auction house Gaston & Sheehan Auctioneers are selling the confiscated space goods. The items were stolen by museum curator Max Ary, who's been caught and convicted.
See all the loot at CollectSpace.com.