Sure, skiing is a fun winter pasttime, especially in Colorado, but there's something so simple and easy about ice skating. Especially at the magical Beaver Creek Ice Rink (also known as the Leon Black Family Ice Rink), right in the center of town. Beaver Creek is one of Colorado's coziest ski towns, nestled in the heart of Colorado, less than two hours from Denver. It's the perfect getaway for everyone: they host family nights and jukebox nights at the rink, and the crowd is usually a good mix of young and old.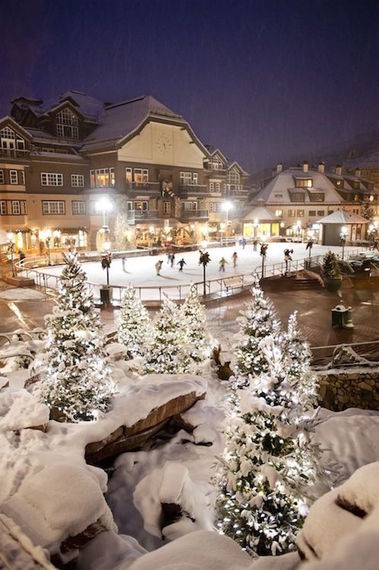 Even better than the rink and the one-of-a-kind winter wonderland atmosphere is the fact that the whole thing is lined with plush, cozy couches and dotted with fireplaces for defrosting after you've finished showing off your skating skills on the ice. There's nothing like a mug of warm hot cocoa after skating around, plus since the rink is right in the middle of the town square, you're within walking distance of tons of restaurants and bars. It's no surprise that the Black Family Rink consistently finds itself on "top ice skating rink" lists across the interwebs!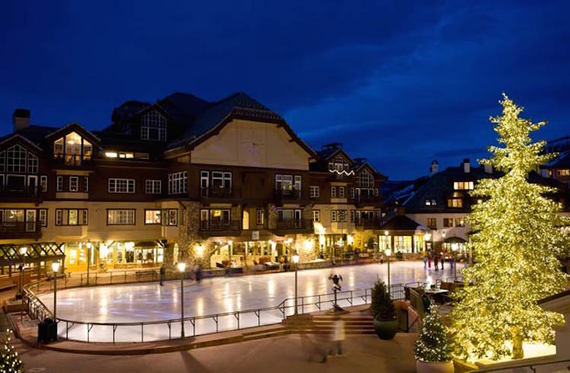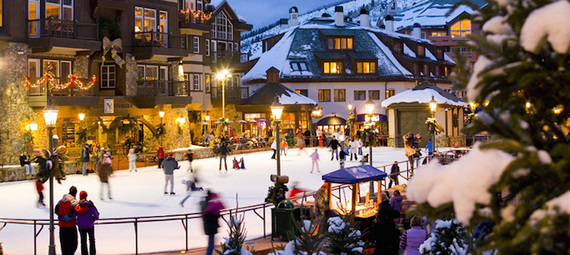 Some of the coziest lodging in all of Colorado is located right nearby as well. The Osprey, located steps away from the ski lift, Elkhorn Lodge, the secluded Pines Lodge and the centrally-located St. James Place are all close by. And yes, of course there's tons of skiing to be done as well-- but let's be real, there aren't any couches, firepits or mugs of cocoa on the mountain!