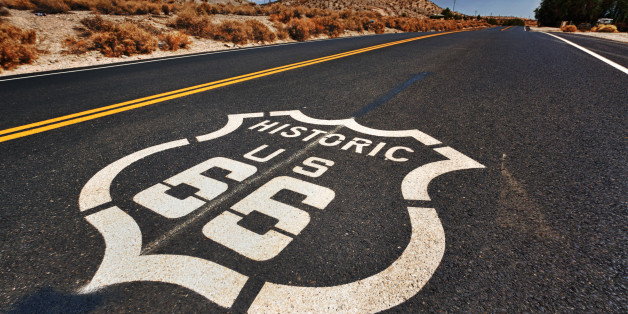 Been on the road three days, and so far I've driven over 770 miles, eaten 12 chicken wings, two fried chicken breasts, a half slab of ribs, one corn dog, two frozen custards, three slices of deep dish pizza and three orders of french fries. I'm feeling more American than I ever have in my entire life.
As a new mom to a fantastic little boy, it's my duty to raise him to be a man that has fortitude, drive, passion and other manly stuff like that. So, on our road trip down Route 66, I'm focused on exposing him to as many awesome American places I can, and at each place I've been explaining to him why it's important and how it will help shape him into the man I know he'll become. He's been quite receptive and his enthusiasm is encouraging.
Railsplitter Covered Wagon: Where Bruce learns about Honest Abe and his big wagon (size may not always matter, but the biggest baddesses have the biggest wagons, there's a lesson there somewhere, I'm sure).
If you wanna follow along at home here's our full trip:
First leg: 775 miles
Second leg: 945 miles
Third leg: 1195 miles
I'll be Instagramming and Tweeting along the way! :)