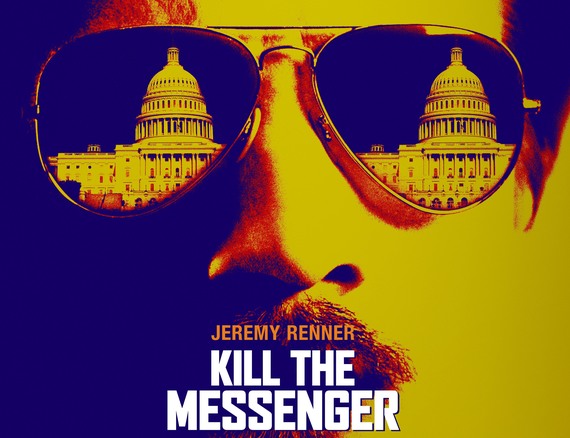 In his new film, Kill the Messenger, director Michael Cuesta (L.I.E., Homeland) tells the story of Pulitzer Prize-winning cum vilified journalist Gary Webb, via a sensitive performance by Jeremy Renner. Webb's 1990s investigations sought to draw a direct line between the CIA and Nicaraguan drug smugglers funding the Contra rebels with funds from smuggled cocaine, creating America's crack epidemic in the process.
Cuesta is a passionate storyteller who does yeoman's work telling this intricate story of conspiracy while keeping the tale firmly rooted in its characters played by Renner, Rosemarie DeWitt, Ray Liotta, Tim Blake Nelson, Barry Pepper, Oliver Platt, Michael Sheen, Paz Vega, Michael Kenneth Williams, Mary Elizabeth Winstead, and Andy Garcia.
Here, Cuesta talked to me about the story behind the story and working with his talented cast.
Kill the Messenger opens this Friday.
Follow Rob Feld and the Day for Night series on Twitter and on Facebook.