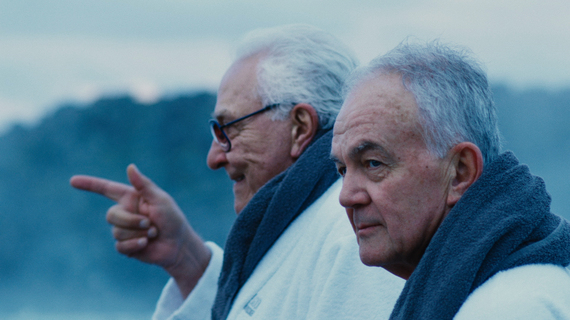 Land Ho!, a road trip comedy co-written/directed by filmmakers Martha Stephens and Aaron Katz, follows two retirees through the nightclubs and other dangers of Iceland. It was bought by premiere indie distributor, Sony Pictures Classics, for release while at Sundance, but is now screening at the Tribeca Film Festival. Here, in an interview conducted at Sundance, Land Ho!'s filmmakers and stars relate the Icelandic odyssey it took to make the indie film.
Tribeca Film Festival Screenings:
TUE 4/22 9:30 PM SVA Theater 1
FRI 4/25 3:00 PM AMC Loews Village 7 - 1
TICKETS
Follow Rob Feld and the Day for Night series on Twitter and on Facebook.
Land Ho! from Day for Night talks on Vimeo.