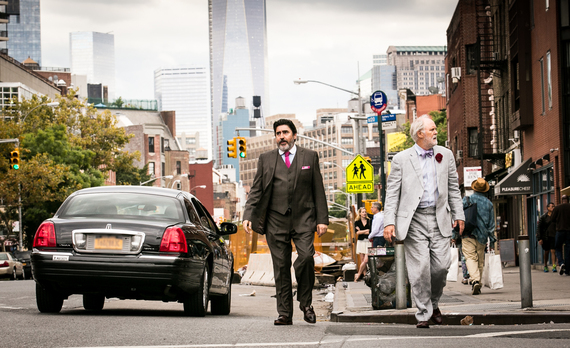 Screening at the Tribeca Film Festival next week, Love is Strange is an adult love story by veteran indie filmmaker Ira Sachs (Keep the Lights On, Married Life), starring John Lithgow, Alfred Molina and Marisa Tomei. In the film, Lithgow and Molina marry after 38 years together. Financial circumstances force them to separate temporarily, however, and move in with family and friends.
Here veteran actors Tomei, Lithgow, and Molina discuss with Sachs their collaboration on the film.
Tribeca Film Festival Screenings:
WED 4/23 6:00 PM
SAT 4/26 12:00 PM
TICKETS
Follow Rob Feld and the Day for Night series on Twitter and on Facebook.
Love is Strange from Day for Night talks on Vimeo.