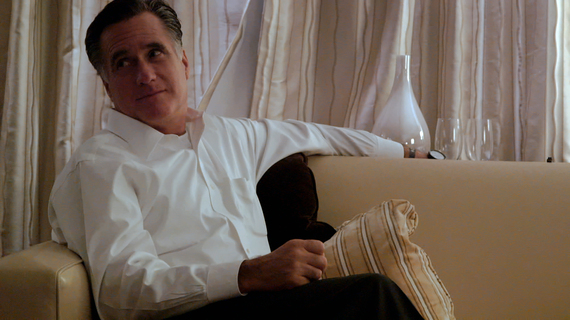 The Day for Night series traveled to Sundance to talk to some of the makers of the films playing at the festival this year.
Based on the promise that he would reveal no footage until either after Mitt Romney's losing campaign was over, or until after a presidency was completed, documentary filmmaker Greg Whiteley was granted unprecedented access to Mr. Romney and his family. The result is Mitt, an unmistakable view of the warm and related man his friends always claimed he was; just the character he was incapable of putting forth during either of his two campaigns.
Here Whiteley talks about how he got that access, as well as his behind the scenes impressions of Romney and the conflicted nature of a presidential run. Mitt is now available for streaming on Netflix.
Follow Rob Feld and the Day for Night series on Twitter and on Facebook.