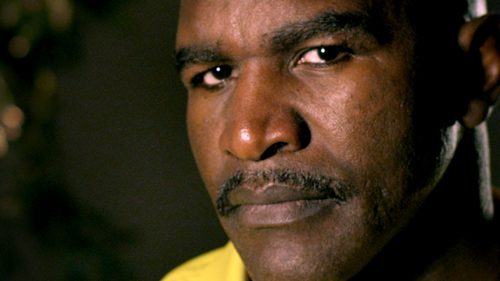 Boxing can be a be a brutal sport but no less so an industry. In his new documentary, Champs, filmmaker Bert Marcus explores the lives of three of its champions, Evander Holyfield, Mike Tyson and Bernard Hopkins. Through intimate interviews Marcus explores boxing as the "poor man's sport," where young men who see few other prospects for themselves act as modern day gladiators. And after success is achieved, the sport's spotty regulation can contribute to the life long injuries of its participants, and nefarious management can leave wealthy boxers with nothing. Even if you care nothing for boxing, the film is an interesting sociological look at the sport's place in society.
I had the chance to sit down with Evander Holyfield and Bert Marcus after a screening at Core Club in New York, for the discussion below. Holyfield's anecdotes and impressions deepened the work of the doc and are a fascinating watch. I highly recommend.
Follow Rob Feld and the Day for Night series on Twitter and on Facebook.