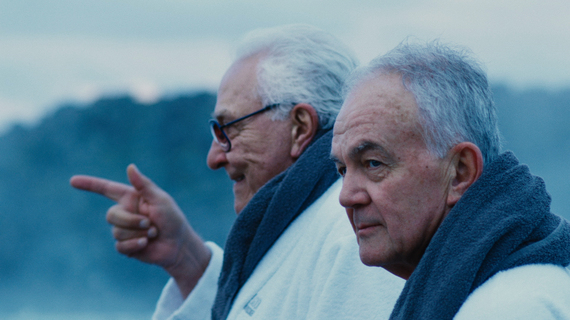 Land Ho!, a road trip comedy co-written/directed by filmmakers Martha Stephens and Aaron Katz, follows two retirees through the nightclubs and other dangers of Iceland. The well-received independent film premiered and was picked up for distribution at Sundance this past year.
Here, in an interview conducted at Sundance, Land Ho!'s filmmakers and charming stars (Earl Lynn Nelson and Paul Eenhoorn) relate the Icelandic odyssey it took to make the indie film, which included a requisite Bjork sighting. Hey, it's a small country.
Follow Rob Feld and the Day for Night series on Twitter and on Facebook.
Land Ho! from Day for Night talks on Vimeo.