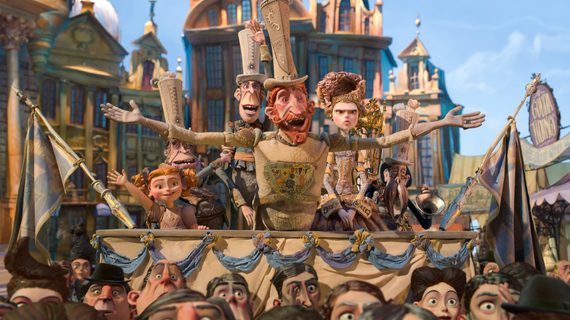 Stop motion animation is a fascinating, painstaking process. It's been around for quite some time but was utilized to some new effect this year with the hugely popular The Boxtrolls.
I had the chance to host a screening with directors Anthony Stacchi and Graham Annable, who brought along the puppets they used. Truly interesting to hear and see the process they use to make it happen, and well worth the watch. Check it out, below.
Follow Rob Feld and the Day for Night series on Twitter and on Facebook.
The Boxrolls directors talk from Day for Night talks on Vimeo.