This week Murray's opens its 100th location -- you can find our newest cheese counter inside the Ralphs store in the heart of Studio City, California. With this latest shop within a shop, Murray's becomes the first coast to coast specialty cheese company in the US.
No one, myself included, could foresee that happening way back when us young mongers in our old mom-and-pop shop in Greenwich Village began introducing artisan cheeses to the neighborhood. It would have been pure fantasy that this, the oldest cheese shop in New York, would become something bigger.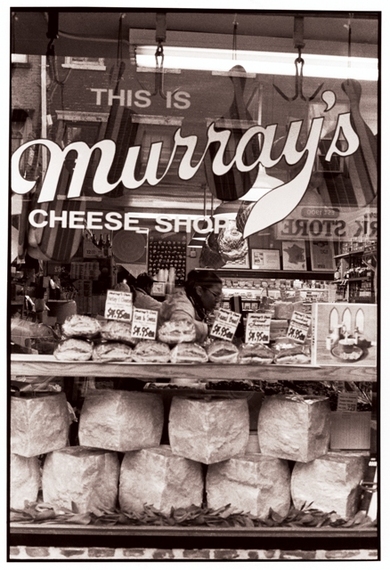 But our mission was to bring great cheeses to America at large. Our approach at first was to teach what we had learned. We began to learn about Spain, England, France -- the great cheese countries. But the main thrust was always the U.S., and the local dairy farmers across the land who were beginning to make cheese to be proud of.
Now we have local cheeses in our stores in Washington, Oregon, Colorado, Georgia, Texas, California, with many more regions to come. On top of this, by year end we'll have trained and certified over a thousand cheesemongers to proudly wear the Murray's 'Red Jacket.'
We do hope that within a few years, there will be a Murray's somewhere near you. While it's a far cry from that little shop on Bleecker where it all began, what you'll find in your neighborhood is just like the Greenwich Village original -- quality cheeses and a friendly, knowledgeable staff, some great prices, and a whole lot more.
Murray Greenberg, the founder, a refugee from war-torn Europe, a little guy who sought a better life in America, would be amazed to see his name a household word across the land.

I am amazed myself!