I've always been an active person. I'd even describe the childhood and teenage versions of myself with terms like "independent," "center of attention," and "confident." Like anyone, the list of words I'd use for myself has grown with me. Over the years I've added other amazing terms like "artist," and "advocate," but I've also added some unexpected ones. Like "quadriplegic."
I was involved with tae kwon do as a child, and began teaching myself the basics of gymnastics in fifth grade. I discovered a love of tumbling and was pretty fearless; experimenting with cartwheels and back handsprings. I continued practicing on my own through high school. So when an occasional visit to a local gymnastics center turned into an opportunity to train with the team during my sophomore year of art school, I was excited.
After about a year and a half of routine training sessions, April 24, 2009 started out like any other day -- one hour of tumbling followed by an hour on the trampoline. But that day would turn out much differently. I did my warm ups and started working on a double back flip. Somewhere in the middle of the flip -- just this one time -- I opened up way too quick, freaked out and came down hard on my neck. The sound I heard when my chin hit my chest was all I needed to know -- my neck was broken, and I was paralyzed.
Growing up in a small town in Michigan's Upper Peninsula, I had always dreamed of one day going to the "Big City" to pursue art. I was involved in chorus and musical theater in high school, but decided to pursue another art form in college -- graphic design with a minor in photography. After a few photo classes I quickly discovered that photography was my true passion, so I switched majors and never looked back. Whether I realized it at the time or not, art was a rudder directing the course of my life.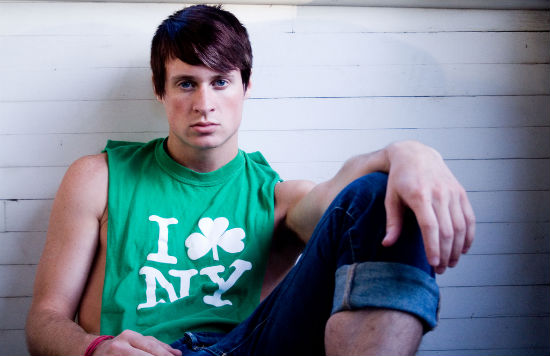 Robert Andy Coobs before the accident
There is a range of questions people have asked about my injury, but one pertains to the emotional aspects of coming to terms with such a life-altering event. I consider myself fortunate because I don't have to struggle through many of the 'blame games' people play when tragedy strikes. There's no one to blame here. It was an accident that could have happened to anyone. Simple as that. For me, the adjustment was accepting the worst had happened and deciding I was still going to rock my life out, no matter what.
To look at me now, you'd never know how difficult my recovery was. I actually like to think I make it look rather easy. I was on a ventilator and completely drugged up in the ICU here in Grand Rapids for a month. I had a terrible case of pneumonia, suffered respiratory failure, and aspirated from vomit in my lungs -- all before having to relearn basic functions like eating, breathing and swallowing. I was later transferred to the University of Michigan hospital for physical therapy. They'd pound on my chest to release secretions and attach a machine to my trache to help me cough. This happened multiple times a day for six weeks. They taught me a lot about transitioning into my new "normal" too. I was just ready to get on with my life. I received so much support from my parents, family and friends -- I often felt like my job was actually just to remind them not to worry. I knew I would be fine, and I have been. I've had my photography.
Art is powerful. It has the capacity to communicate where words can't. It can take us to places we never thought possible, give us renewed hope and inspire new adventures. I was certainly passionate before my accident, but now it's what fuels my future. In fact, I've begun asking the questions that people don't like to ask about injuries like mine, and answering them through my art.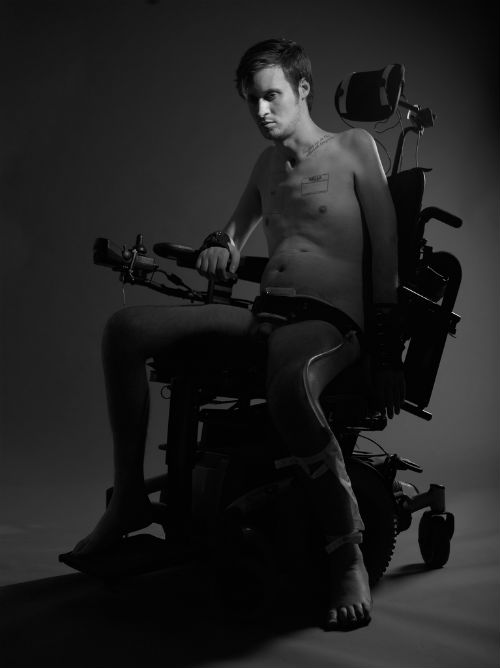 From portrait series "Disability and Sexuality"
One thing I've realized through this unexpected journey is that my disability doesn't have to determine what I can do. And I don't think society should either. That's why it's my goal to change all that.