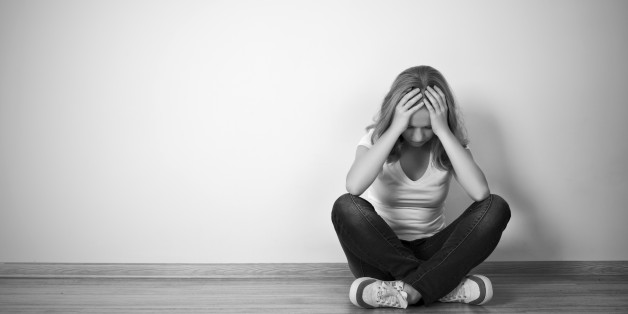 Since Robin Williams's death on August 11, 2014, approximately 3,000 Americans have died by suicide. Each year in the United States, suicide claims more than 39,000 lives -- more lives than war, murder, and natural disasters combined. That's one person every 13 minutes. And for each death, 25 others attempt suicide.
The time has come to change these alarming numbers. Most suicides can be prevented, and if we act now we can save tens of thousands of our family members, friends, colleagues, and neighbors.
To mark the start of Suicide Prevention Week, the American Foundation for Suicide Prevention has set a goal to reduce the annual suicide rate 20 percent by 2025. But we cannot do this alone.
Suicide must become everyone's business. We must declare war on suicide -- just like we did with cancer and other leading causes of death -- and do more to reduce this tragic loss of life.
One of the biggest hurdles we face is that even though we can successfully treat people for mental health problems, too often they resist seeking help. Or they simply do not recognize their struggles as stemming from a mental health problem.
Too often the reasons are cultural -- a societal prejudice against people with mental health problems. Mental health and suicide persist as taboo subjects; many think suicide is a rational choice or a cowardly act. They think that depression is a weakness, or that people with anxiety disorders simply need to take control of their emotions. They have no concept of what it means to struggle with these problems, and just how serious an impact these problems have on the lives of the 1 in 4 of us who face them day after day.
These misconceptions make those struggling believe that seeking help will tarnish their reputations, affect their careers, or strain their relationships. But by avoiding treatment, the likelihood that they will damage their career and their relationships actually increases.
Most people don't believe suicide can be prevented -- they don't even think of suicide as the fatal outcome of a health issue. The reality is that, at the time of their death, most people who die by suicide have a mental health problem like depression. To put it another way, people can die from untreated depression in the same way that someone can die from heart disease if it goes untreated.
So what's the answer? The answer includes a greater investment in research, education and advocacy. We need to raise awareness to change attitudes about mental health, and we must improve our understanding of the causes of suicide and find better ways to prevent.

While those of us in the field of suicide prevention are working in all of these areas, we must do more to encourage those who are struggling to get help. To do that we need to change the culture from one where people are embarrassed to seek help, to one where everyone knows that taking care of your mental health is the smart thing to do.
To understand how big of an impact raising awareness could make in suicide prevention, consider these three facts. First, though the causes of suicide are complex, over 9 out of 10 people who die by suicide have a diagnosable mental illness at the time of their death. Second, although finding the right care matters, mental health treatment works. And third, only 1 in 5 people who struggle with mental health problems seek treatment.
We must invest in science to develop more effective clinical care, but if we encourage even 3 out of 5 people to seek treatment, lives will be saved and the quality of even more lives will improve.
We've already seen the burden of other health issues be reduced by similar efforts, and there is growing evidence that we can do the same with suicide prevention. Starting in 1998, Japan began losing over 30,000 people each year to suicide. A grassroots movement organized to pressure the government to take action. In 2007, the government responded. They launched a national suicide prevention initiative with the aim to lower the annual rate 20 percent by 2017. Following the World Health Organization's recommendations for suicide prevention, the government's comprehensive plan included funding for research, prevention, and support for attempt survivors and survivors of suicide loss. The campaign is showing progress: in 2013 the annual suicide rate dropped by 9 percent.
The time has come for our country to do the same. A grassroots movement for suicide prevention is already gaining momentum in the United States. More and more people are speaking out, sharing how suicide has impacted their lives, and working together to drive change. Many in the movement have lost loved ones to suicide: spouses, parents, children, and friends. Still others have lived the experience of being suicidal themselves. Unable to change the past, they are taking action to change the future.
Today the American Foundation for Suicide Prevention calls on everyone -- on elected officials, on employers and educators, on health care professionals, clergy and families. Join us in saving lives.
Need help? In the U.S., call 1-800-273-8255 for the National Suicide Prevention Lifeline.
This blog post is part of a series produced by The Huffington Post and the American Foundation for Suicide Prevention, in conjunction with National Suicide Prevention Week. For more information about the American Foundation for Suicide Prevention, visit here.