Yes, it's that season again. What I refer to as The Most Wonderful Time of the Year. That can only mean one thing - the Consumer Electronics Show in Las Vegas. Disneyland for adults.
It's odd, I dislike crowds. But I love CES, even with its nearly 200,000 visitors. Some of the fun is knowing that much of this is going to become a significant part of our lives eventually. Whatever the reason, it's a pleasure.
How numbing can CES get? Each year among the most popular booths are ones like this from Panasonic oh-so cleverly sucking in visitors by showing its multi-functional relaxing chairs.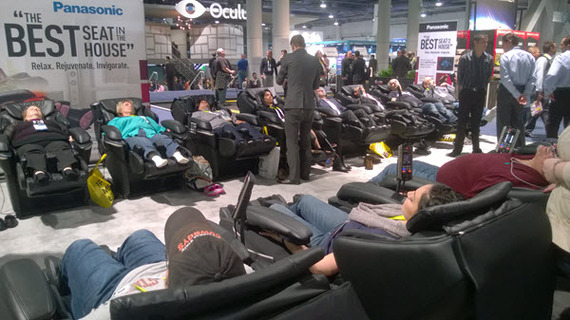 That said, CES goes through different stages over time. My experience is that every few years there will be some major development in the tech industry that sets things off on a high level. But it usually then takes several years for the industry to adjust. This was one of those years. I found there to be a "sameness" to much of the show. The technology was seriously impressive, but you just have a large ocean of waves washing over you. Speakers, cameras, headphones, tablets on and on and on, much of it great, but it was a challenge to stand out from the pack.
Also, there are several fields I tend to ignore. Not because they're not interesting -- quite the contrary -- but because the level of quality is SO high that differentiating between things is a challenge. A company like LG, for instance, probably has 20 different lines of TV sets -- and I don't have a clue why one is all that different from another. The most mediocre camera is still impressive. And while there are topnotch and lesser Smartphones -- they all make calls and run all the apps you want. As for phone cases. it's like trying to find the best grain of sand.
What I always say in these particular fields is that when it comes time for you to get one -- read a few articles, go to a store, stare at them all, and buy the one that looks good to you and costs the least. It'll be really nice. Or ask friends what they have, and get that...
To be clear, a few products in these fields did manage to leap out of the pack, and I'll mention them as we go along on our wild ride.
And another thing to keep in mind. Every year, I'm asked the Eternal Question -- "What really cool things did you see at CES?!!" To me, the "really cool things" are not those that are whiz-bang -- rather, it's something that takes something you need to use every day but improves it in such a clever way that it makes your life easier. Like (if you have animals) the PetNet. This is nothing more than a device for feeding pets -however it lets you set a time with an app on your Smartphone from wherever you are to feed your pet and how much food. At the pre-determined time, a drawer opens with the amount of food you decided on. (It does more, like it can make a determination on the proper amount of food your pet needs depending on information you input.) It's in beta now, but expects to be for sale in perhaps three months, for $250.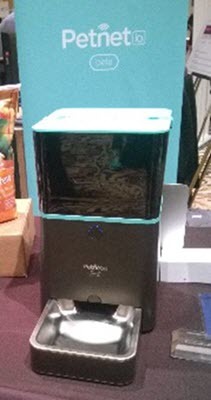 One last thing before diving in. Each year at CES, I tend to notice a "theme" that pushes itself to the forefront, showing a direction that the world of technology is going in the coming year. What leapt out -it was hard to miss - were two related phrases: "Connected Home" and "Smart."
It was bizarre how many companies not only promoted themselves as being part of the Connected Home - but to what lengths. The camera company, Canon, for instance, had a big "Connected Home" display at their booth - I stood staring at it for a full minute and for the life of me I still have no idea what was connected about it.
And so it's time to put on your protective gear and go. Our annual word of caution: this is going to be long. Very long. To do CES justice, technology covers a lot of ground - figuratively and literally. Two separate convention centers and five halls. And separate showcases, hotel suites and more. So, if you don't like long articles, stop now and don't complain. And if you plan to come along, you might want to get a sandwich first for your strength, and perhaps make a bathroom stop.
Here we go.
At the core of this, what many people think of in terms of a Connected Home, are services like Nest or Honeywell's Lyric eco system, which embed themselves into your house to control it from anywhere. Swann One is another where (like the others) you can set your temperature adjust your lighting or control appliances from your Smartphone, set a motion detector, check locks and have alerts sent to you 24/7. Slightly different, the lesser-known DigitalSTROM controls your electrical appliances through existing power lines. (Note that for all the benefits of Connected Homes, there are downsides to this, as well. A database of all your personal habits is being stored, and anything that uses the Internet is vulnerable to viruses and hacks.)
Happily, another one of the Cool Products addresses one of these problems, the BitDefender Box from the company well-known for its anti-virus software. The Box protects all your Smart products running on your home network - whether your SmartTV, Nest thermostat or connected lighting. (And yes, this is a potential problem. Not long ago there was a case of a Smart Refrigerator actually sending out viruses!) What makes the Box so cool is its simplicity. What you do is plug it into your home router and...well, that's basically it. Yes, there's a bit more, but anything "Smart" that is running through that router is now protected. It costs $199 with the first year subscription included. Subsequent years are $99. Why the subscription? This is an anti-virus product, so - like all AV services - the database of viruses is ever-changing and has to continually be updated.
By the way, in this connected world, the outside of your home is not ignored, as with Blossom, a Smart Watering System, where you can schedule you sprinklers from anywhere. So, yes, even your flowers are connected.
As I said, so much at CES was promoted as being connected. Indeed, it's hard to make clear how much of near-everything at the show was "Connected" or "Smart." Seriously.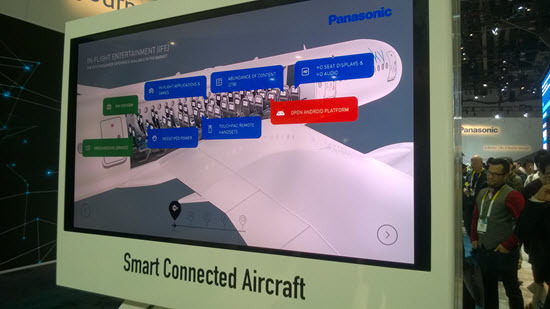 Not all Connected Homes are these extensive, fully-wired systems, but instead provide more low-key options, like Philips' home control remotes, or Panasonic's Home Monitoring system that does motion and door sensors and baby monitoring. But I particularly liked the Panasonic Smart Hubs. It handles the situation so easily. Simply plug a hub into an electrical outlet, and then plug your appliance into the hub. From there, any of your standard devices have instantly become Smart, allowing you to control them through your Smartphone.
Of course, the reality is that anything that ties you to devices in your home fits the Connected Home field and got its designation at CES. Being able to turn on your Smart coffee maker from your Smart car, for instance. (This had to be the most educated CES I've ever been at.) Ultimately, what seems to make a product Smart is its ability to connect you in some way with something in your home.

So, we might as well start at the front door. Last year I wrote about a product called DoorBot, now rebranded as Ring. This is a doorbell and camera that connects via an app that lets you see on your Smartphone who's at your door. There's a wide-angle fish-eye lens, which you can control, and it also now includes motion-sensor technology. The big advantage of the Ring over traditional like-devices is that you can access the camera from wherever you are in the world. Not just from a monitor in your home.
And the well-known lockmaker Schlage, has gotten Smart and Connected, too. One of their new devices is a voice-activated lock, no key necessary. (It does comes with a key in case the battery runs out, though the screen display warns when the battery is low.) A related product by a start-up company Everykey is moving in this direction, too. More on them later, since they do something slightly different.
Even toothbrushes have gotten Smart. No, really. The Oral-B SmartSeries , and Kolibree ,both offer electric toothbrushes with Bluetooth connectivity. (And both claim to be the first-ever...) These are "interactive" toothbrushes that connect to your Smartphone app to check on how you brushing your teeth, if areas are being missed, the strength, and so on. While I don't think most people will care that much about such things (unless you just love teeth), I actually found Kolibree's more interesting, in large part because they do what I saw Philips do at IFA Berlin with their like-product - they've developed games for kids to earn points on an adventure when they brush, helping get over that eternal hurdle of parents: convincing their children to brush their teeth. Also, they've partnered with companies that will give "prizes" if you score enough points with good brushing, like discounts for cleaning at participating dentists.
Over the past few years, I've found that, oddly, home appliances have developed some of the more interesting advances in technology and are becoming deeply Smart and Connected. From Smart refrigerators to Smart ovens and Smart iron, Smart cappuccino machines and more. In fact, I even give LG's Twin Tub washing machine one of my Cool Products designation. This is a small unit that sits underneath your standard LG washing machine, piggyback style, and connects with it, allowing you to do two separate loads at once, from the same water source. Equally intriguing are its wide range of cycles that are expanded on your Smartphone via an app, letting you control all your Washing Needs from afar.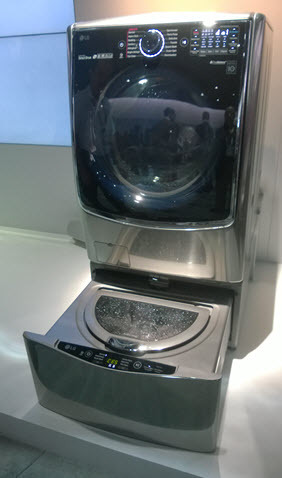 And Smart TV's, of course. Oh, heavens are there Smart TVs. And the very Smartest of them all, we're told, are 4K curved sets.
As I mentioned above, the world of TVs is too massive to single out anything from the field. Besides which companies use their own inner-jargon to make things seems special, but which mean nothing to mortal humans. TCL has a Quantum Dot TV. It looked great - but I have no idea what "Quantum Dots" are. LG have sets "created with crystals from Swarovski" (which I suppose is nice if you're planning to wear your TV like a bracelet). Their 4K TV was Perfect Black with Color Prime and Nono Spectrum. But they all looked wonderful.
What I'll also say though is that 4K sets, smart as they are, aren't smart enough to have almost any native content to broadcast on them. So, you're largely just getting regular HD. And 4K, spectacular as the resolution is, is most noticeable when you're sitting close - which isn't where most people watch. This is one of the reasons "curved screens" were developed. When you go to an electronics department, the 4K sets don't look all that different from afar, especially when showing regularly HD content - but - ahhh, if you make the set curved, that will stand out. And a curved screen does have some advantages...but mainly if the screen is massive, like in a movie theater. Much less so in a living room. Besides, if you sit off to the side of a curved screen, you risk a blurry image. Personally, I find curved screens a pointless gimmick. 4K screens less so - after all, they're amazing IF you find any native 4K content (more on that later), and apparently showing Blu-Ray movies has advantages. But they're mostly very expensive now. If you do find a great price, though, they're worth considering. Just be aware you won't be getting much amazing 4K content.
By the way, if the concept of 4K resolution (and no content) is bewildering to you, you might want to avert your eyes a moment, because...well - Panasonic is beginning to offer...well -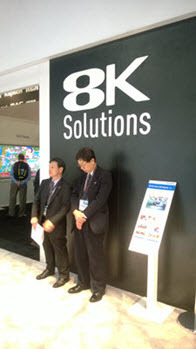 (For those trying to keep score, 8K will offer super resolution, higher definition, a higher frame rate, wider viewing angles and great confusion for those still adjusting to HD.)
But I did say I'd mention what did stand out in the world of TVs. And I liked an enhanced TV service that Samsung has developed, Sports Live. While watching a game, the screen displayed a vast range of statistics, like scoring leaders, a shot chart, game stats, and more. (You can see it in action by clicking to this video .)
Related to this, and even more elaborate is Panasonic's Info Bar which they introduced in beta form at last year's show, and is now available. Six people can register on a set's Info Bar, and a built-in camera uses Face Recognition to see if you're one of the six. The bar pops up and then provides useful information for that viewer which you've configured for yourself. Email, weather, news and "My Stream" - which provides links to video-on-demand, favorite Internet sites, and such.
And as readers of these pages know, I'm an adherent of 3D-TV without glasses. Not everyone feels the same, but I've seen working sets that use the Ultra-D technology being licensed from StreamTV Networks. And it's seriously impressive. Not only does their glassless 3D resolution pop out amazingly, but - a) you can adjust the remote for greater pop or less, but more clarity depending on your preference, b) you can even turn 3D off completely and just watch your TV normally, c) there is no issue with 3D content, since Ultra-D technology can convert regular live TV to glassless 3D in real-time, and d) it eliminates the lack-of-content problem for 4K sets, too, since it can even convert HD resolution to 4K-compatible resolution in real time. Since last year, the company has made huge leaps with partnerships (some very major) now coming to fruition. Several of these companies have announced product releases with their glassless 3D TV sets as early as Q1. The StreamTV Networks booth was fascinating this year. They showed real-time conversion running on TVs, so you could switch to any live channel and watch everything in glassless 3D. They also had ESPN send a reel of sports footage and then showed the converted results - all terrific, though basketball came off best. In addition, they are expanding in several other areas and now have partnerships with video game manufacturers, some games of which looked quite amazing.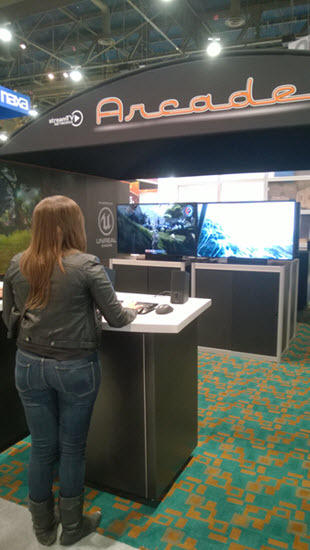 StreamTV Networks also displayed a mini-TV studio that show how networks and TV stations can easily convert content to glassless at the production end. And even had a beta version of a glassless 3D tablet that showed huge promise. Right now, most of the TVs coming to market in Q1 are from smaller companies and most are in China, but they all distribute in the U.S., and deals with mega-companies are pending, including Toshiba (the only mega-one that can be announced). The future remains to be seen if the promise meets reality, but there appeared significant moves towards that.
The field has even started to expand and had a far-bigger presence at CES than in the past. Another company, Changhong had a big display of glassless 3D TV sets, as well. It's China-based, and right now that's their focus. The sets were very good quality, though I thought the 3D technology was just fair and didn't come close to what StreamTV Network's Ultra-D provides.
Of course, if you really want to get "scared," Samsung was showing a glassless TV, too - but using...8K. Yes, you read that right. Don't go looking for it on the market for...oh, a really long while, or find much content for it. ("Much" will be herein defined as about as close to nothing as you can get without being sucked through the rabbit hole.) But still, for doubters of glassless TV, the viability is there and growing.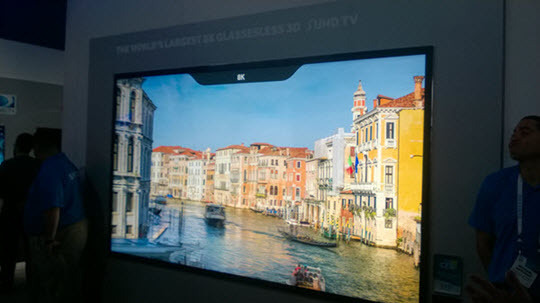 There were actually quite a bit of glassless 3D-related products at the show, far more than I expected. Among them, the company Super D was presenting glassless 3D, as well, though their system is for tablets and Smartphones, not TV sets. The quality, however, was extremely impressive, with strong "pop" and crispness. There are a few limiting caveats: it requires a built-in camera to adjust to the viewer's eyes. This not only means just one person can view at a time, but there's a slight period of re-adjustment when a new viewer takes over.
Toshiba had a glasses-free 3D display, too, that was remarkable, though it was exceedingly high-end and only designed for medical applications. And a small company called EStar was even showing its Take 1
Holographic Smartphone which had a glassless 3D screen.
It all showed a new direction that screens are moving, whether it's glassless 3D (still an open question) and higher resolution (even if not here yet). But that brings up the growing field I was referring to earlier which is one of the few things that gives immediate value to 4K televisions.
That's 4K camcorders. There are starting to be quite a few of them, and being able to play back footage on a 4K TV would be a step towards bringing content to them, even if that's only a small part of the need. But Panasonic's Lumix 4K Ultra Camcorder ,
with a Leica lens and using Qualcomm's Snapdragon chip (which also has a partnership with the Ultra-D glassless 3D technology) is impressive.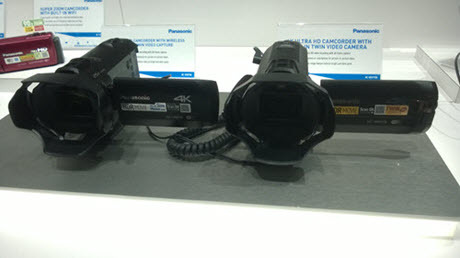 As I said earlier, the world of cameras is so massive and the quality so high that you can get lost in it. But certain devices did stand out.
For instance, the Ricoh Theta 360 takes spherical pictures, with a fish-eye lens on both sides of the camera. You upload the results where they can be viewed in a browser. The images are then swiped to see the full panorama.
The Casio Exilim FR10 is a camera that can separate into two parts - one with the lens, and the other for control, allowing great flexibility for remote shots. It's not sold in the U.S. though, as Casio has dropped out of that market.
And the oddest area of camera growth was in the surprising increase of personal drones, from companies ranging from the Parrot Bebop drones, the Techtoys aeroglade and this airforce below of the AEE Toruk fleet The smallest of them look simply like remote-controlled toys, but with camera attached they become another product entirely.
Similarly, the world of mobile phones comes rolling over you in unending waves. It's not that they're indistinguishable from one another - there are good and less-so - but rather that all Smartphones do the basics and have access to the same apps within their operating platform. So, it's notable when one is able to stand out from the crowd. And the fascinating Yota Phone 2 surely does that. (And it's another of my Cool Product designees.) This is an Android phone that has two faces - front and back. The front is a normal Android interface. Turn the phone around, and the other side uses E-ink, like that found on eReaders. It's not the same interface, but you can pretty-fully configure it to show the apps and features you want. The advantage of using the E-ink side is that it uses seven times less battery - and the face can be always displayed on. Depending on your settings, you can get up to six days of battery life from your phone (!), not eight hours. The downside is that, as you likely know from eReaders, there's a very short lag time when you swipe. Still, it's very intriguing. The Yota Phone 2 is brand new, and has only been available in London and parts of Europe for just a few weeks. The company is currently meeting with carriers in the U.S. for coverage here.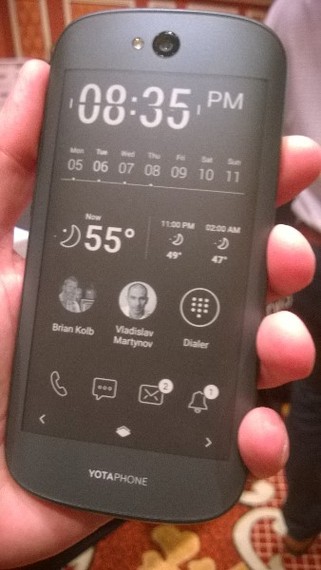 At the other end of the spectrum are Smartwatches, which made a huge leap in their presence this year - yet remain a huge question mark in my mind. I think there's a potential future for them, but I don't see it there yet, nor even in the near-future. The concept is great, it's the practicality that I question. You still need a Smartphone for them to work - yet a Smartphone does everything a Smartwatch does and better. And though Smartwatches are far better designed today, some extremely nice-looking like those from Cogito, Burg Wearables, Ezio and Ornate, they remain quite large. (I've seen some women using them, but not many. No matter how nice their design, cutting out half your market is a real hurdle.) I'm sure they can eventually be made smaller...but then that makes the screen smaller, which is a big problem. Yes, Dick Tracy used one - but Dick Tracy didn't have Smartphones and tablets.
As one small example of the issue I see right now with Smartphones is the LG Watch R. It's very nice with many functions, but a big feature it was promoting was having music playback through a Bluetooth headset, and I have no idea why that's better than your Smartphone having the same music playback. Also, they were hyping that your camera can show its image on the watchface - so, too, though, does the camera!
To be clear, there are functions on Smartphones that people do use, most notably health-related features, but those are well-handled by the growing market for "wearables." And so that's a separate matter. It's a niche market, but a very good one.
This would be a good time to pause and let you take a break. The first act intermission, as if were. Get a sandwich, wash up, do some stretching exercises, perhaps. We're a bit over halfway through. Okay, ready? Great, let's get back to wearables...
One of the most popular wearables is the Fitbit activity tracker, and Griffin Technology has come up with a clever line of products to make the pedestrian health band look fashionable, by providing a range of covers so you can wear the Fitbit wristband (or other activity trackers like the Jawbone Up Move, Sony SmartBand or Misfit Flash) as a nicely-designed pin, clip, or ribbon, even something attached to your shoe.
The Narrative Clip 2 is the kind of wearable that shows promise, and although it has sizable limitations, gives an idea of the direction of the field. It sort of takes it cue from the GoPro, though isn't video, and more for "lifelogging." It's a tiny device, about 1.5" on each side, that you pin to your clothing to document your day as it automatically snaps pictures every 30 seconds and uploads them to the cloud via WiFi when connected to a power source. Good in concept, but randomly taking unframed pictures would seem to provide deeply-mixed results. You can manually take a picture with it, though you can do that with your Smartphone, too.
To show you how wearable - and small - the wearable market has gotten, MOTA will be releasing its SmartRing. (Yes, at CES, rings are smart, too.) It provides a running line of text, though is more for providing alerts by vibrating for calls, text and social media. While I didn't find it all that valuable, sometimes it's great when tech experiments. Hey, as Gandalf explained, one ring to rule them, one ring to bind them...
Like the Smartwatch, another wearable technology trying to break through while facing resistance is the Google Glass, and now there's the Toshiba Glass. These work somewhat well, displaying on the glass "virtual images" of data in your vision. But right now there just isn't a perceived need and enough applications. A bigger issue, I think, is that "breakthrough" products tend to become that way for being perceived as cool. And wearing glasses just isn't there yet. Worse, these glasses not only do the equivalent of flashing a big arrow that says, "GEEK," but also make one look a bit like a Star Trek evil alien borg - and even for models, it just isn't a good look.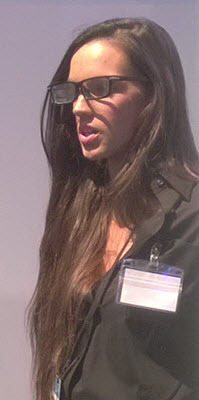 More "carryable" than wearable is the Defender 24/7, an interesting product I came across at the Eureka Park area for start-up entrepreneurs. The device is for personal protection, and has a camera, flashlight, pepper spray, siren, medic alert and location GPS, with 24/7 monitoring. It will be available mid-year for $99, plus a $15/month subscription for the monitoring. You can't buy it without the subscription. I think there could be an interesting market for those who just want the standalone product, with no monitoring, though that's currently not part of the company's plans. It could change later, though. And to be clear, the 24/7 monitoring is a strong feature.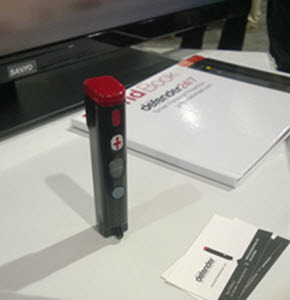 Being connected to your life 24/7, yet wirelessly, has long been a significant direction of technology, and it's getting far more pronounced.
One of the more interesting is Glide which gets a Cool Product nod. It's basically like sending texts, but rather than typing words sends video streaming to another person. And if the person isn't available on the other end, the stream will be recorded and saved for viewing later. This isn't video chatting, which requires both people present in real time. That's why I say it's closer to sending texts - just with videos, not words. At the moment, the apps are available for iOS and Android. (If you use Windows, you're out of luck - an oversight, I think - but at least you can still receive Glide videos that can be sent and attached via email.)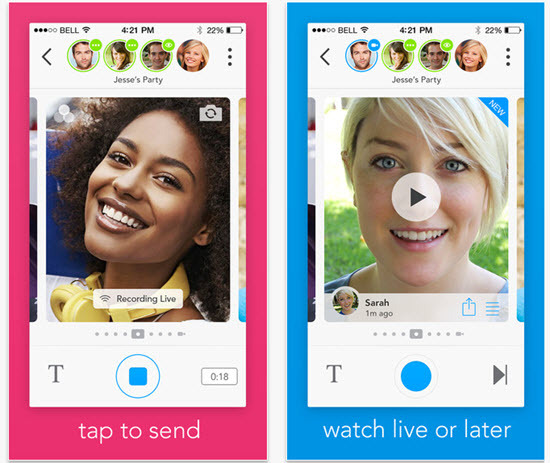 Another indication of the extent to which wireless is developing is the aforementioned Everykey. This isn't available yet - I saw it demonstrated at the Showstoppers Launch-It event for companies trying to find investors - but it's an interesting concept that replaces the need to carry around keys and remember passwords. You wear a Bluetooth wristband that enables passwords when you're within range of the target, and you're then automatically logged in. When you go out of range, you're logged out. It works with compatible devices and websites being developed by partners. (I'm not sure what the safeguards are if you lose the device.)
Indeed, being able to log into accounts or control your systems without typing is another growing field, generally referred to as biometrics, that made its presence known at CES.
AGNITIO uses Voice ID to access accounts, including making automatic payments and for using voice-controlled devices. The company has been around for a while, in the security field, and its software is high-end. The company says that the software has anti-spoofing features than can even recognize if the voice is real and live, or has been recorded, in which case it would be blocked.
EyeTribe is an eye-tracker product that lets you read text on your device's monitor and scroll through pages, and even highlight items simply by looking at them. An eye scanner recognizes the user, who then has control of the system, even playing games. I must admit I wasn't bowled over by the technology, since it requires tactile input and I couldn't quite see the huge advantage of it. (It's supposed faster to operate devices this way, but didn't seem so at this stage.) However, I can easily see applications for it, and also see improvements as it develops.
So, from voice and eye contact we move to ultrasound, and that's where Ultrahaptics comes in. Using ultrasound, the products creates tactile sensations. Waving your hand or fingers in mid-air, without any gloves or attachments, you're able to control images on the screen. It's not gesture control (though does that), but you are able to have a real sense of touch with the technology and handle virtual devices. This is still in the very early stages, but some of the future uses include tuning volume controls, playing games, or adjusting controls in a car.
Good news, by the way. The end is in sight. It's still not here, and there's a ways to go. But if you stand on a chair, you'll be able to see the horizon. Onward...
Manipulating technology in a different way is what's behind Lenovo's Yoga Tablet 2 AnyPen application, an intriguing twist on its own 7-inch Windows tablet. This only adds $20 to its standard tablet and seems very well-worth it. It eliminates the need to have a special digital pointer to carry around for writing on the touch screen. Instead, any utensil that's either metal or graphite will work - a regular pen or pencil, for instance. Or even a fork! (Yes, they had one there to demonstrate.) I like Lenovo products and have written positively about their Android and Windows tablets. The downside here, though, is their Windows line is on the higher end, and this 8" AnyPen version with 32 GB of storage costs $299 (though, also, includes a free year's subscription for Office365, a $70 value).
Another small tablet worth paying attention to for being a stunning deal is the HP Stream 7
HP Stream 7. This is a Windows 8.1 device with a 7" screen and 32 GB that only costs $99 - and also includes that year's subscription to Office365. This in essence makes the price of the tablet a bizarre $29. More than that, it also includes 1 terabyte of OneDrive cloud storage - which can cost several hundreds of dollars on other services, and 60 minutes a month of Skype minutes for the life of the device. (These features are also available on the aforementioned Lenovo.) I've used one very briefly, and my first impression was quite positive, though it's probably best with a folio that has a built-in keyboard.
As long as you're now taking your small, portable tablet with you on the road, you might then want to expand your road office. If so, the portable Primera Trio is intriguing. This is the smallest all-in-one printer-copier-scanner I've come across. It only weighs 2.6 pounds, and comes with a 10-sheet feeder. The device isn't available yet but should be on the market in March for $399.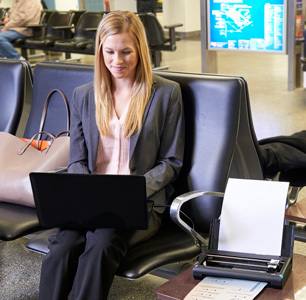 Of course, if you're taking your office on the road - or any devices, these days - you're likely going to need to charge them. And what would a long tech column by me be without writing about portable chargers. As I've long noted, I love portable chargers for their functional design, being able to build a wide variety of clever features into such small packages. Yes, this love is irrational, but then what love isn't? Though "just chargers," however, some did stand out, enough to perhaps impress even the skeptics of the world.
The Weego Jump Starter looks like any basic portable charger. Except that it can jump your car's dead battery with the included cables. (And larger models can jump start a truck.) I've reviewed similar products in the past, but what appears great about the Weego is that it has several protections built in. At the moment, the cables include fuse protectors that will blow out before anything can give you a shock, and coming later in the year the battery clamps will be protected so that you won't be able connect them incorrectly.
Hyper will soon be selling an elegant, small ladies compact and mirror, the Pearl - with one small addition: the bottom is a portable charger with a USB port.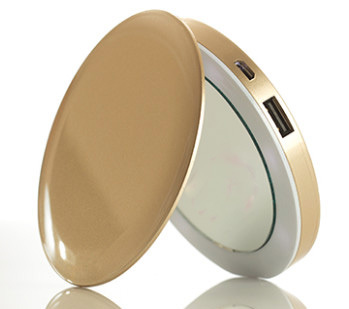 Energous WattUp is not a prevalent wireless technology today and may never become a standard. But if it does, it's remarkable. It's not just wireless charging, but uses a technology similar to WiFi, so you don't even have to be connected to literally anything. A WattUp-enabled device only has to come within 15 feet of a WattUp transmitting pod, and your device will charge.
One of the big challenges for high capacity portable chargers is that they can be quite heavy. It's great getting that 12,000 mAh (enough for maybe eight full phone charges), but you wouldn't want to carry it in your pocket. However, myCharge - one of my fave portable charger companies - will soon release the Hub Ultra. It's 12,000 mAh, but the charging port can separate from the charger, making the thing surprisingly light yet still very high capacity. Besides which, charging cables are built in, and it charges at twice the normal speed.
Though not precisely "portable chargers", two products- Zolt and the FINsix Dart, will each be releasing similar products that resolve a major problem for portable laptops. They eliminate the need for those annoying, heavy charging "bricks" laptops all have. Instead, the Zolt and Dart are very small devices that come with adapter tips to fit different models of laptops - and each have USB ports, as well, so you can charge other devices at the same time. At first, quick glance, I was a touch more partial to the Zolt (pictured here) for having a foldable plug and one extra USB port, though some people might prefer the extra length of non-folding plugs.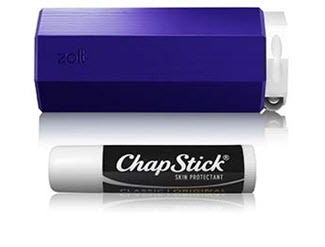 There also was a particular interesting portable solar charger, another of those technologies I particularly like, which addresses the one notable hurdle that such devices have a hard time overcoming.
The critical issue with solar charging is that it's the surface size of the solar panels that makes the difference, and no matter how valuable portable solar chargers are, they simply are limited in how much surface space is available to take in the sun. So, it takes a long time to charge them. SolPro addresses that with its Helios . It comes almost like in a folio, and so you simply fold out its panels to provide a much greater footprint.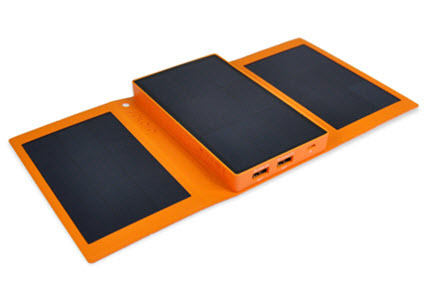 The portable world is massive today, and portable speakers are a field which seemed to take over much of the CES show space. But for the fields and fields of speakers and headphones - which I expect to hone in on during the year and write about later - oddly, the one sound-related device that intrigued me came from that aforementioned Showstopper's Launch-It event.
Vocal Zoom is still looking for funding to go to the next level, but its demonstration was impressive. It's a sound sensor technology that eliminates background noise, most particularly beneficial for voice recognition, but also as something to be licensed for use in mobile phones.
And that brings us closer to the final stretch. We're nearing the final hurdles. Bear with me, we're almost at the end, but there are still a few fun, offbeat things to go.
And that can only mean the world of peripherals and accessories. Like the Seagate Seven. Among many things, the company is known for making disk drives, and the Seven is the most remarkably thin (and therefore portable) I've seen. It holds a huge 500 GB, but is only 7mm thin. (Hence the name, "Seven.") It retails for $100.
FŪZ Designs has a product to be released soon that almost made the "oddest" category, but didn't quite get there, since there are some interesting applications. It's the Noke,
basically a Bluetooth-enabled Smart padlock. No combination. It certainly makes picking difficult, though I'm not quite sure what happens if you've lost your WiFi or cellular connection, or if the battery has run out. What I do like is that you can share the code through an app, if you want to give access to someone else.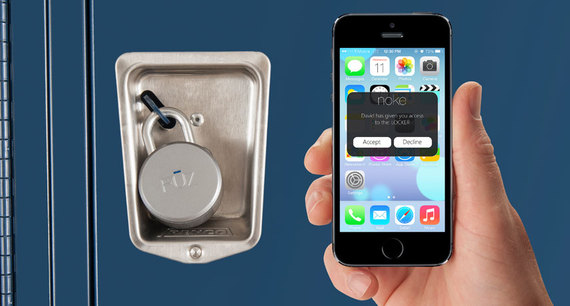 For those of you interested in home brewing, the Pico Brew is an elaborate Internet-connected (of course!) appliance. It's not cheap ($1,800), but for serious home brewers it seems to offer a lot of high quality features. (It's self-cleaning, has sensors to keep you apprised of the current brewing status wherever you are, and other whizbang.)
[Insert Pico Brew.jpg]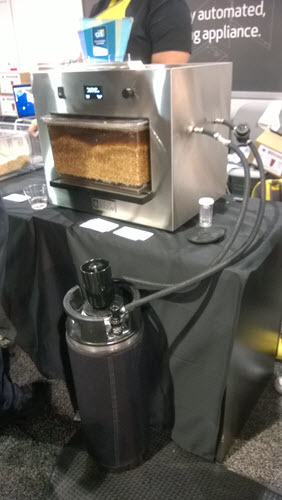 There also is a growing field of new ways to e-pay, outside the more prominent entrants like Apple Pay, Google Wallet and Microsoft Wallet, so it's an uphill run. Each of them were sort of based on the same principal. With the soon-to-market Plastc plastic card and Pocket Smart Wallet, you enter information for all of your credit cards onto the one Smart credit card, and when you swipe it, an LED option on the card lets you select which card you want to use. There's also Loop Pay , a device you carry around that displays all your credit card info (which you've entered into it) on its screen for you to choose. You then tap it against any magnetic swiper. It has a compartment where you can store a credit card, for an emergency, and attaches to a Smartphone, like a protective case. It too is a nice idea in theory, though I suspect people will tend to choose a phone case more for design, thinness or other features.
And finally, you've made it. Congratulations. We've reach the last entry. And that is - CES goes odd.
For all the mass of material at the Consumer Electronics Show (think the final scene in Raiders of the Lost Ark, but even that endless warehouse doesn't do it justice), there are of course many offbeat products. But some do stand out. Oh, my do they. And from all that I saw, two of them are our final winners of The Oddest.
The first is the Sensoria Fitness Socks . This is (okay, say it all together...) a Smart sock. Yes, a Smart sock, that has pressure sensors to provide data on your foot landing, running form, cadence, step counting and pace. It's odd, to be sure, but for some seriously dedicated runners, who knows, maybe they'd find an application for it.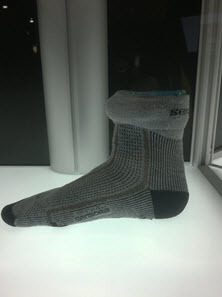 So the winner goes to the Emiota Belty. This is a - yes, yes... -- Smart belt. It adjusts to the wearer and communicates to the person by tactile feedback. There's a built-in pedometer, inactivity monitoring, waistline trend analysis, Bluetooth capabilities, and a phone app. It's not without its features, and I suspect that some people might...or, well, they might not, or...oh, who knows. If it's for you, godspeed.

And with that, we have come to the end of CES 2015 - surviving the show and reading about it. If you need any recharging...well, try some fresh fruit. It would be smart.
*
"The Writers Workbench" appears monthly on the website for the Writers Guild of America. To see this entire column, with complete product graphics, please click here
*
To read more from Robert J. Elisberg about this or many other matters both large and tidbit small, see Elisberg Industries.